MEDIA RELEASE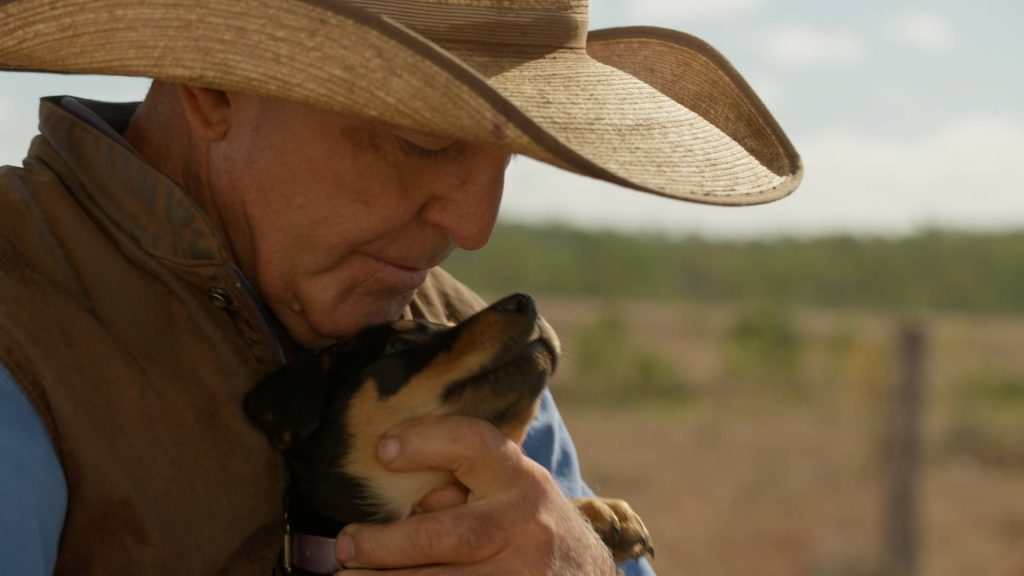 ---
Cute cattle dog pups-in-training from Central Queensland and across regional Australia, will feature in the new ABC Documentary series Muster Dogs airing on ABC from 23 January.
The four-part series, supported by the Queensland Government through Screen Queensland's Screen Finance Program, follows five Aussie graziers as they train five Kelpie puppies from the same litter to become champion muster dogs.
Of the five graziers, Frank Finger and his family from Clermont in the Isaac region 380km north-west of Rockhampton will feature, along with spectacular footage of the sunburnt landscape.
Screen Queensland CEO Kylie Munnich said supporting the series aligns with Screen Queensland's remit to invest in locally-made, diverse screen stories with worldwide appeal.
"Muster Dogs is a winning combination of entertainment, reality TV and documentary, and we immediately saw the enormous potential for the program in a global market where unique, family-friendly content is in high demand from networks and streaming services," said Ms Munnich.
"We are passionate about bringing productions to screen that reflect people, stories and landscapes from the length and breadth of the state, and that includes those from regional and remote areas."
The series, produced by Ambient Entertainment with Queensland-based co-producer/editor John Unwin, shot footage over the course of 12 months, highlighting the bond between farmer and animal, the science behind muster dog behaviour and how the mustering affects livestock welfare and the lives of farmers.
ABC Director Regional & Local Judith Whelan, said the ABC is proud to bring this original and authentic TV series to Australian audiences, as part of the ABC's commitment to stories that "celebrate life on the land".
"With dog ownership going through the roof in recent years, Muster Dogs provides entertaining insights into this most amazing homegrown breed of working dog. 
"The kelpie is at the heart of regional and rural Australia and we cannot wait to show viewers how they transform from pups to champion muster dogs."
Executive Producer and Series Director Monica O'Brien of Ambience Entertainment said the team was delighted to film in the state and engage both experienced and up-an-coming local screen talent.
"Muster Dogs was filmed across regional Australia and we captured some incredible footage in Central Queensland where we loved the opportunity work with local emerging filmmaker Melissa Spencer of Stock Chick Films, who is herself also a grazier," said Ms O'Brien.
"The post-production team led by Queenslander John Unwin has really allowed us to craft a story that we believe will speak to a global audience.
"The participants we filmed are incredibly inspiring, authentic and quintessentially Australian characters, with interesting and diverse stories.
"And let's not forget to mention cute puppies that are sure to win hearts across Australia and beyond."
Muster Dogs premieres 23 January, 7.40pm on ABC TV and iview.
ENDS
Media Enquiries:
media@screenqld.com.au
07 3248 0500
---