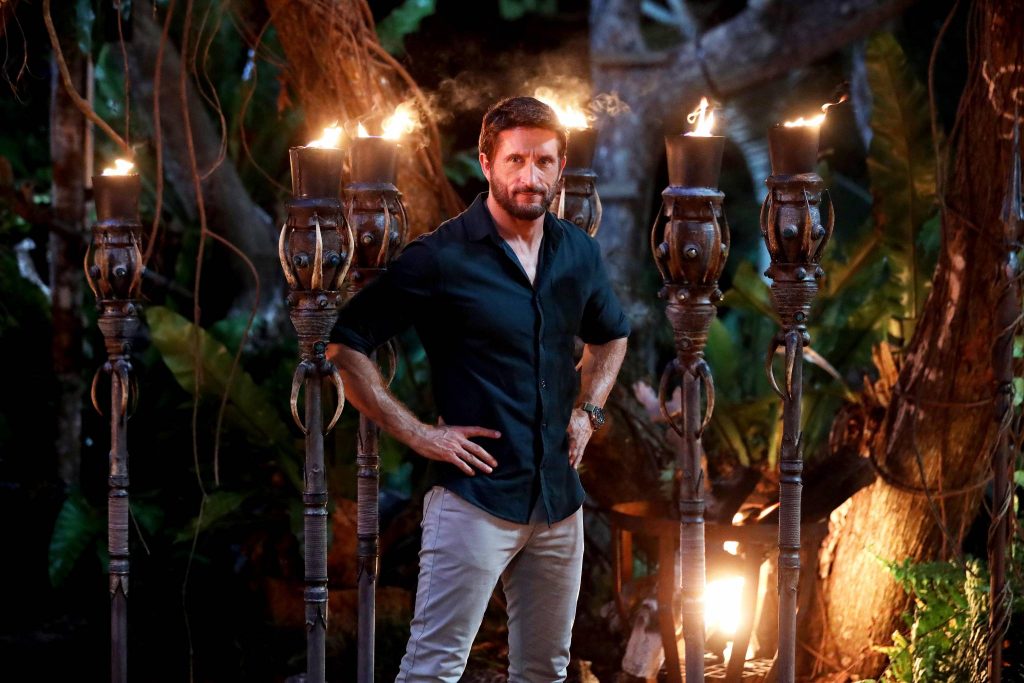 ---
MEDIA RELEASE
For immediate release
Thursday 11 February, 2021
In a major coup for Queensland, Premier Annastacia Palaszczuk announced that the hugely popular reality TV show, Australian Survivor, will be filmed in Cloncurry, 1,700 km north-west of Brisbane in outback Queensland.
Season 6 of the TV Week Logie and ACCTA Award-winning format, produced by Endemol Shine Australia for Network 10 and hosted by Jonathan LaPaglia, will inject an estimated $14.6 million into the state's economy and create approximately 150 jobs for Queensland crew.
Premier Annastacia Palaszczuk said today's announcement was more good news at a time of extraordinary demand from both domestic and international productions to take advantage of all Queensland offers as a global screen destination.
"We've got a winning combination in terms of competitive incentives, fantastically diverse locations, best-in-the-business local crew and one of the world's most COVID-safe environments," the Premier said.
"Queensland is the place to film right now; the positive impacts flowing from our production boom are vast and varied, and my Government is doing everything in its power to maximise these benefits for all Queenslanders.
"From big-budget feature films to hit TV series, and now one of Australia's best-loved reality shows, there really is no limit to the scope, scale and volume of what's coming through our door."
Screen Queensland CEO Kylie Munnich said it was positive news for the remote township of Cloncurry, which will benefit from jobs for local crew and be showcased nationally and internationally on the program.
"It's rewarding to see such a big show as Australian Survivor heading to outback Queensland—a region that knows adversity and hardship first-hand, and whose people, I expect, share those human qualities celebrated in the show: courage, endurance and strength," Ms Munnich said.
"From urban centres and coastal ranges to sweeping outback plains, Queensland has enormous capacity to cater for a wide range of screen productions—from international features through to reality juggernauts like Australian Survivor.
"Next month Ron Howard's Thirteen Lives starts production on the Gold Coast and Universal Studio Group's Joe Exotic will soon enter Screen Queensland Studios in Brisbane, while Netflix's teen series Dive Club recently wrapped in Port Douglas, Far North Queensland.
"Outback Queensland is also the setting in part for ABC's Total Control Season 2, which returns to film in Winton this year with support from Screen Queensland."
Chief Content Officer and Executive Vice President, ViacomCBS Australia and New Zealand, Beverley McGarvey said, "We are thrilled that our new Australian Survivor castaways will have the chance to outwit, outplay and outlast each in other, right here in Queensland, Australia. Outback Queensland's harsh climate and challenging weather conditions will turn the game on its head.
"Moving from the beaches of Fiji to the outback of North Queensland will shift the game in a way we haven't seen before. If the castaways think they know how to play the game, they will need to think again."
Endemol Shine Australia CEO, Peter Newman said, "We are absolutely delighted to be working with Screen Queensland to bring our critically acclaimed Survivor to Queensland, we look forward to showcasing Cloncurry's unique beauty to audiences both in Australia and around the world.
"Importantly, the production acknowledges the Traditional Owners of the Land, the Mitakoodi People, and are consulting with the local Aboriginal community to gain a deeper understanding of the country on which the series will be filmed," Mr Newman said.
Australian Survivor sees a group of diverse and tenacious Australians taken away from their everyday lives and left to fend for themselves in a remote location with little more than the clothes on their backs – and the drive to be the sole survivor.
Pushed physically and mentally, contestants must build their own shelter, light their own fires, gather their own food and play the ultimate social and strategic game.
Australian Survivor: Champions v Contenders, Season 4 won 'Best Reality Program' at the 2019 AACTA Awards and 'Most Outstanding Reality Program' at the 2019 TV Week Logie Awards.
-ENDS-
---
Media Contact:
Zoe Russell (Premier's office) – 0439 982 347
Belinda Burns (Screen Queensland) – media@screenqld.com.au 07 3248 0535
ABOUT SCREEN QUEENSLAND Screen Queensland is a Queensland Government owned company that invests in talent and production to grow a creative, innovative and successful screen industry with a focus on stories and audience, secures production and post, digital and vfx to Queensland, and delivers an active screen culture through festivals and events funding across the state. Screen Queensland invests in stories and talent through a range of mechanisms including development, production investment, initiatives, SQhub and mentorships. Screen Queensland is deeply committed to increasing diversity in the screen industry to reflect the Australian community. For more information visit screenqld.com.au


ABOUT ENDEMOL SHINE AUSTRALIA Endemol Shine Australia (ESA) is a part of Banijay, the world's largest international content producer and distributor spanning 22 territories with over 120 production companies and a multi-genre catalogue boasting over 88,000 hours of original standout programming. Based in Sydney and Melbourne, ESA's team led by CEO Peter Newman comprises of proven leaders in television and digital production whose shows have become ratings hits. ESA's slate represents the most exciting and popular programming on Australian free-to-air networks and pay TV channels – shows such as MasterChef Australia, Australian Survivor, Big Brother, LEGO Masters, Australian Ninja Warrior, Married at First Sight, Gogglebox Australia andInternational Emmy Award winning Old People's Home For 4 Year Olds as well as acclaimed dramas including Offspring, Peter Allen: Not The Boy Next Door, INXS: Never Tear Us Apart and RFDS (working title) which is due to air in 2021.