MEDIA RELEASE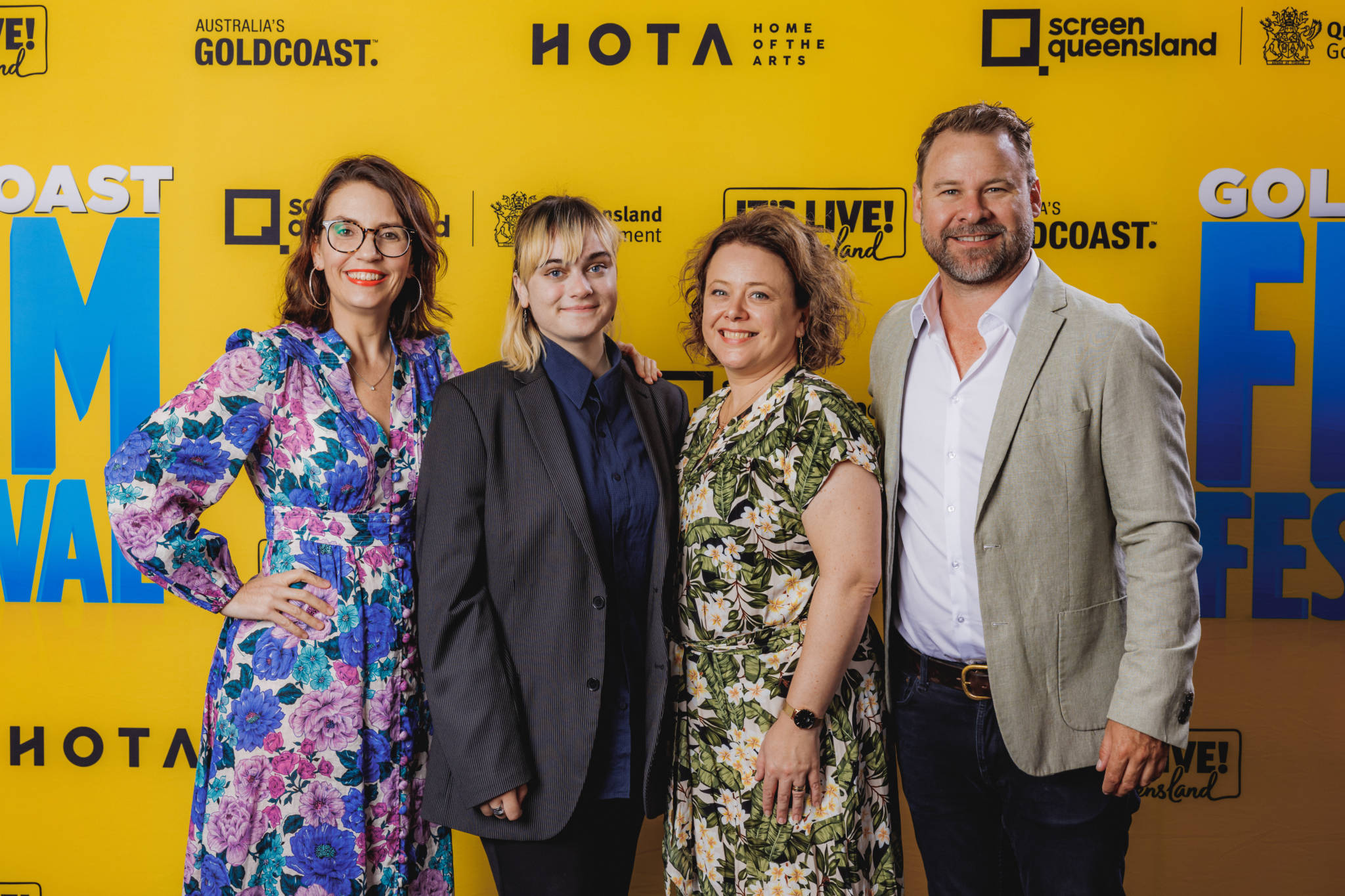 ---
Screen Queensland and Film Fantastic, in partnership with Queensland University of Technology (QUT), have announced the recipient of a career-launching, eight-month internship to support the delivery of two of the state's major film festivals.
Recent university graduate Rue Miller started assisting Film Fantastic in the lead-up to Gold Coast Film Festival and will continue through to Brisbane International Film Festival (BIFF) in October, as part of the Screen Queensland and Film Fantastic Festival Programmer Internship.

Miller's internship will also see her undertake a placement at Screen Queensland, working alongside the Screen Culture and Community Director on a state-wide events program.

Screen Queensland Acting CEO Dr Belinda Burns said the internship is an extension of the agency's long-term relationship with the two major festivals through the Screen Culture Funding program.

"Film festivals are where industry and audience converge, where film makers and film lovers come together to share their passion for screen storytelling," said Dr Burns.
"The Festival Programmer Internship provides a unique opportunity to cultivate the curatorial skills, knowledge and networks to become a film festival director, and is a welcome addition to the placements we offer in the production, post-production and digital games sectors."
Film Fantastic CEO Josh Martin said Miller will gain hands-on experience throughout the paid, part-time internship.
"I commend Screen Queensland on developing this career launching initiative and also thank QUT for their support," said Martin.

"The placement will offer an in-depth learning experience on what it takes to plan and deliver two internationally recognised film festivals right here in South-East Queensland.
"We congratulate and welcome Rue, who will work closely with our Head of Programming Sasha Close, along with our entire festival delivery team across marketing, events and festival operations."

Professor Damian Candusso, the Head of School of Creative Practice at QUT, said that the leading university is focused on creating screen industry pathways.
"QUT is delighted to participate in a program that aligns with the QUT 'real world' priorities — it is a wonderful professional development opportunity for Queensland film graduates to have first-hand experience working on such iconic festivals," said Prof. Candusso.
"We are also excited that at the conclusion of the placement, Rue will engage with QUT students to share her new-found knowledge and experience."

For more information about Screen Queensland career development opportunities, visit screenqueensland.com.au. For tickets and program information about the Gold Coast Film Festival (on now until 30 April) visit www.gcfilmfestival.com.

ABOUT RUE MILLER
Rue Miller is an emerging film practitioner based in Brisbane. She is currently working on two short films and has worked in production and costume design, sound recording, camera assisting and scriptwriting on productions including It'll Pass (2023), Solitude (2023) and Left Right (2022). Rue has two bachelor's degrees in Film and Screen Media and Art History, which have informed her interest in film journalism, research, curation and festivals. Her volunteer experience at the Australian Cinémathèque at QAGOMA and the Brisbane International Film Festival has been fundamental to her practice, and she will continue to establish herself in the film festival space through the Screen Queensland and Film Fantastic Festival Programming Intern opportunity.
---
Media enquiries: media@screenqld.com.au