SQ is proud to share this media release from Premier and Minister for Trade The Honourable Annastacia Palaszczuk.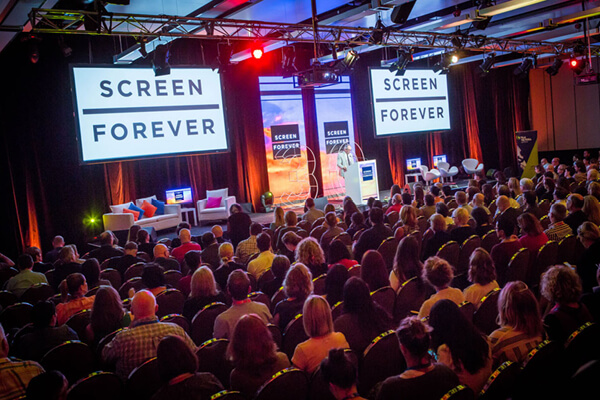 Australia's premier event for screen industry professionals, SCREEN FOREVER, will return to the Gold Coast in November 2020, with the Queensland Government and City of Gold Coast securing a deal to host the conference for the next three years.
Premier Annastacia Palaszczuk told Parliament the annual Screen Producers Australia (SPA) conference was an unmissable event for industry professionals involved in the development, finance, production, exhibition and distribution of screen and stream projects.
"After eight years in Melbourne, I'm delighted to welcome SCREEN FOREVER back to the warm embrace of the Sunshine State," the Premier said.
"These last eight years have seen blockbuster-after-blockbuster filmed on the Gold Coast and now our dazzling screen capital has secured this blockbuster conference through to 2022.
"With more than 850 Australian and international screen practitioners expected to attend over three days, this industry marketplace event provides a unique opportunity to showcase our State's world-class capability and build on our reputation as a global hub for screen production."
The conference was previously hosted on the Gold Coast between 2004 to 2008 and Mayor Tom Tate said the conference is a natural fit for the region.
"We're very excited to attract this important event for the Australian film and television industry back to the Gold Coast.
The Gold Coast's film industry is thriving and we know events like this are where the deals get done. Having the big hitters in our city, seeing everything we have to offer as a film and television destination is invaluable," Mayor Tate said.
"Delegates will discover our city's world-class venues and state-of-the-art screen infrastructure and we look forward to delivering a year-round program of screen events in 2020 – the Gold Coast Film Festival in April, the TV Week Logie Awards in late June and SCREEN FOREVER in November."
Chief Executive Officer for SPA, Matthew Deaner said, "For over 30 years, SCREEN FOREVER has championed the talent, passion and achievements of the Australian screen industry, providing a vital forum for discussion and debate on the issues and challenges that affect all screen businesses.
"The Gold Coast presents innumerable opportunities for independent screen producers and we are excited for our conference to contribute to this vibrant tapestry over the next three years.
"I would also like to take this opportunity to once again thank Film Victoria for their unwavering support during SCREEN FOREVER's tenure in Melbourne. I have no doubt that this, our final year in Victoria will once again attract a diverse delegate mix who are united by their desire to become and remain relevant and competitive in the global market."
With SCREEN FOREVER looking to the future of film, television and online production in Australia, Premier Palaszczuk said her Government – through Screen Queensland – was supporting the continued growth and evolution of the local industry.
"Together with screen professionals from all states and territories, I know we're changing Australia's screen industry landscape forever, and for the better," Premier Palaszczuk said.
"And we're encouraging greater diversity in front of the camera and behind it, with the R.I.D.E (Respect, Inclusion, Diversity, Equality) Feature Film Fund elevating voices from under-represented backgrounds in the screen industry."
SCREEN FOREVER is owned and run by Screen Producers Australia, who has presented the Australian screen industry's peak conference since 1986.
ENDS
Media contact:
Zoe Russell (Premier's office) – 0439 982 347