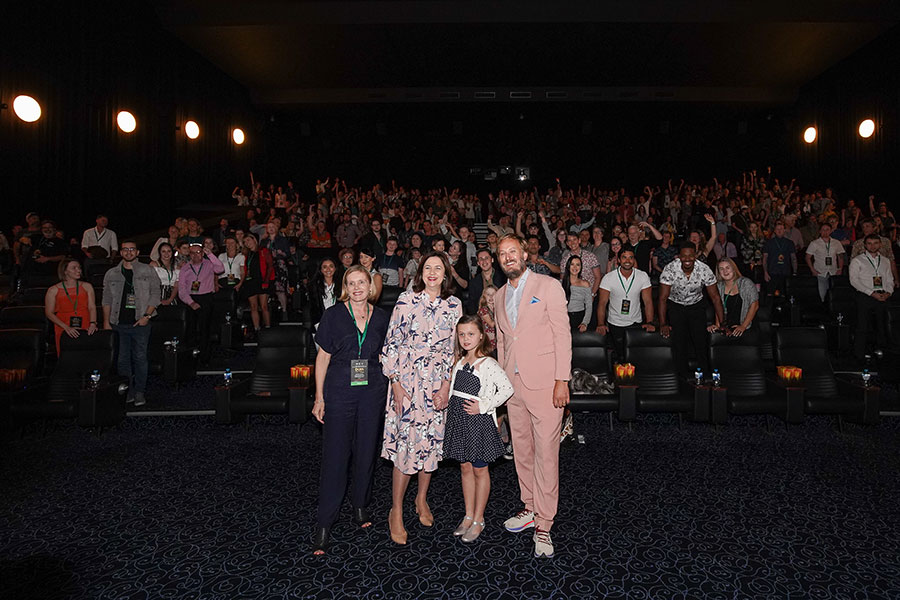 We are proud to share this media release from the Premier of Queensland, Annastacia Palaszczuk, from the Special Event Australian Launch of Dora and the Lost City of Gold
Gold Coast in lights again for Australian-first screening of Dora
The Premier has joined 400 Queensland cast and crew involved in the filming of blockbuster Dora and the Lost City of Gold for a special Australian-first screening on the Gold Coast today.
The movie is the latest release of a string of blockbusters filmed in Queensland and sees Dora The Explorer transformed from the much-loved animated series to a real-life teenager on the big screen.
Premier Annastacia Palaszczuk said Dora had led Queensland to a treasure trove of jobs and opportunities.
"Our journey to bring Dora's adventure tale to Queensland began back in February last year when I met with Paramount Pictures during a trade mission to the United States," the Premier said.
"I still remember saying, we did it! We knew the incredible economic boost and jobs the production would bring.
"It was a really exciting time and that excitement has only grown through the buzz of production filming and now with the movie coming out."
The Premier said across 15 weeks of pre-production and 15 weeks of filming, Dora and the Lost City of Gold employed more than 400 Queensland cast and crew, engaged 200 small businesses and injected approximately $43 million into Queensland's economy.
"Dora's voyage to the hidden Inca 'City of Gold' would not have been possible without our own city of gold – the Gold Coast," she said.
"In August last year, Dora was the first production to use Village Roadshow's Sound Stage 9 following its transformation for the 2018 Gold Coast Commonwealth Games.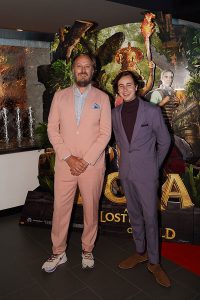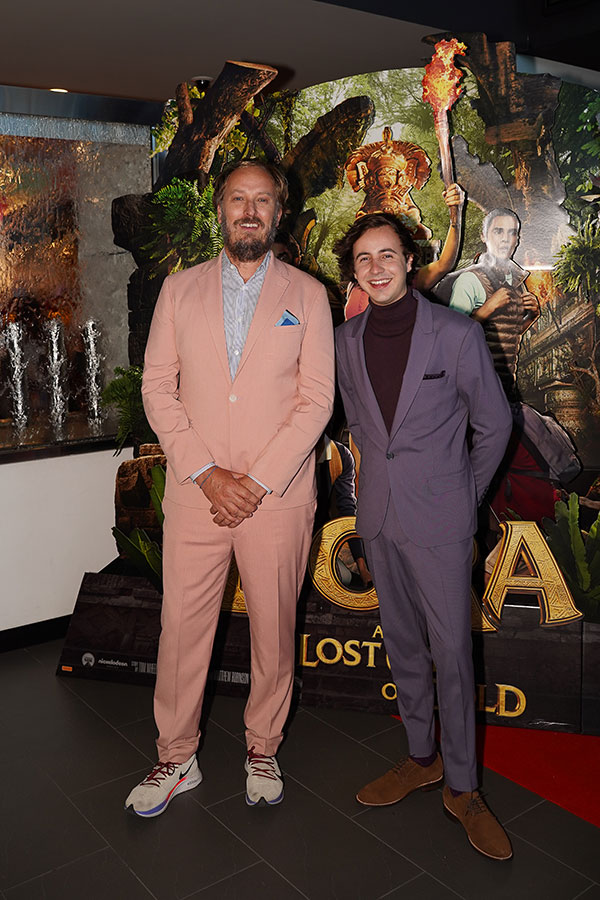 "The studio was one of 16 locations across the South East used in the film including Tamborine Mountain, Tallebudgera Valley, the Old Museum in Brisbane and Palm Beach Currumbin State High School which was transformed into an all-American school campus.
"I thank Screen Queensland, Paramount Pictures and the film's cast and crew for taking our State along on this exciting adventure."
At a recent red carpet event in the United States, the cast of Dora talked about how much they loved filming in Queensland and working with a local crew.
Eva Longoria (Elena): "Brilliant, they were so great, they had big project after big project, so they had Aquaman and us and King Kong. It was one of the most experienced crews I've ever seen just for the amount of work they're continuously doing there.
Isabela Moner (Dora): "Amazing, I love Queensland and I want to go back. They were wonderful, Aussies are such good people. Specifically, I've never seen so many women crew members which is so cool, really, really, cool and it felt like such a great environment to be surrounded by."
James Bobin (Director): "Goldy, I loved it, we had a really fun time. We were there for a long time, about 7 months last year and I loved it." 
Eugenio Derbez (Alejandro): The people in Queensland are the best crew I've ever worked with, I swear. They're the nicest people in the universe."
Screen Queensland's Acting CEO Jo Dillon said the Production Attraction Strategy was driving a broad range of ongoing positive outcomes for Queenslanders.
"Major feature film productions such as Dora create jobs and opportunities that have made Queensland crews and studio facilities among the most sought after in the global screen industry," Ms Dillon said.
"They also drive tourists to our shores by showcasing our picturesque locations and the Production Attraction Strategy has made this possible by supporting back-to-back productions in Queensland".
Dora the Explorer is one of Nickelodeon Junior's longest-running animated shows, translated into dozens of languages and adapted into video games, stage productions and now, a live-action feature film.
Dora and the Lost City of Gold tells the story of Dora – now a teenage explorer – who accompanies her friends on an adventure to save her parents and solve the mystery behind a lost Incan civilization.
It is released in cinemas Australia-wide on 19 September 2019.
Production Attraction Strategy
Since its inception in 2015–16, the Palaszczuk Government through the Production Attraction Strategy has secured 23 high-end television series, feature films and post, digital and visual effects projects to Queensland creating more than 7,500 jobs and delivering a boost to the economy in excess of $679 million.
-ENDS-
Media contact:
Zoe Russell – 0439 982 347