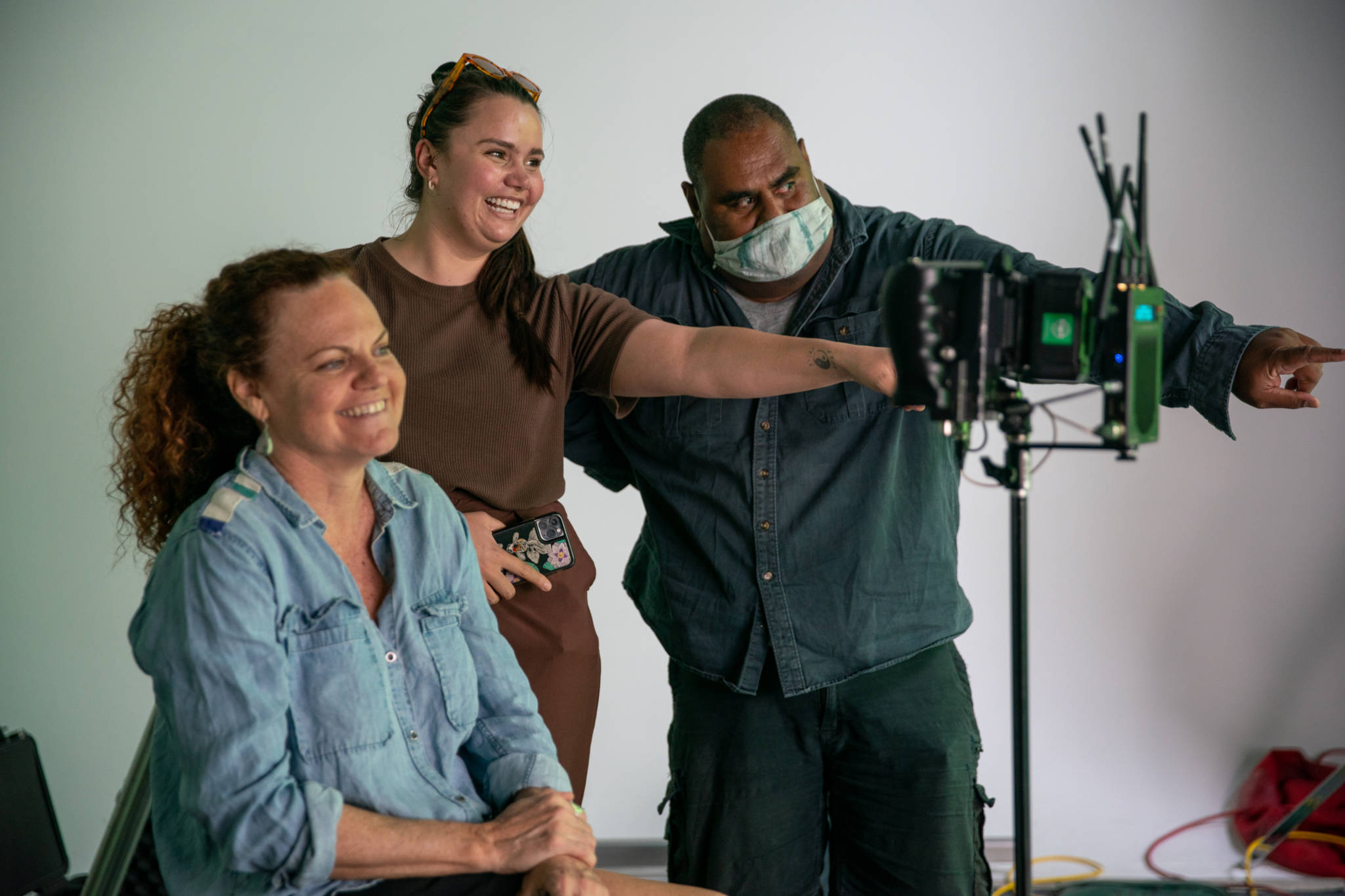 Screen Queensland in partnership with Essential Screen Skills has launched a bold new screen industry development program launching in Cairns to train new below-the-line crew from North and Far North Queensland.
The Film Intensive Script to Screen (FISS) program will support 30 new and emerging screen practitioners to gain job-ready skills and industry credits in roles and departments including camera, costume, lighting, production and locations.
The selected participants will be mentored by highly experienced local industry professionals to build hands-on filmmaking experience through a series of workshops and intensives, culminating in the production of three new short films.
Jacqui Feeney, Screen Queensland CEO said that FISS is a unique training program made possible with funding from the Queensland Government's Department of Youth Justice, Employment, Small Business and Training.
"This is a fantastic entry-level program open to people with little-to-no screen industry practice, who will have the opportunity to be closely guided by industry experts to build their on-set experience during three training blocks between October 2023 and July 2024.
"Screen Queensland is proud to grow an inclusive screen sector across our state and the Film Intensive program has been developed to provide an accessible program for people from often under-represented backgrounds.
"We strongly encourage applications from Aboriginal and Torres Strait Islander people, as well as people living with disability. We also hope to build a talent pool reflecting North and Far North Queensland's diversity across cultural and linguistic backgrounds, gender, sexuality, age and socio-economic status.
"Another exciting element of the FISS program is that the film scripts will be developed through a mentorship stream for emerging creatives who may be new to writing for the screen but have a story to tell.
"We look forward to the participants building their experience and confidence in the screen sector as the region begins to take advantage of new employment opportunities when Screen Queensland Studios, Cairns opens in 2024."
Moneth Montemayor, Project Manager for Essential Screen Skills said that the program will provide school leavers, emerging filmmakers and people looking to change careers with the necessary bridge to the region's growing screen sector.
"We have been working to strengthen opportunities that lead to screen industry careers for entry-level practitioners in North and Far North Queensland and we look forward to partnering with Screen Queensland to deliver FISS."
Screen Queensland's Film Intensive Script to Screen program is proudly supported by the Queensland Government through its Workforce Connect Fund and is being delivered in partnership with Essential Screen Skills, Kolperi Outback Filmmaking and Screen Well.
Applications close Friday 8 September and more information is available at screenqueensland.com.au.