MEDIA RELEASE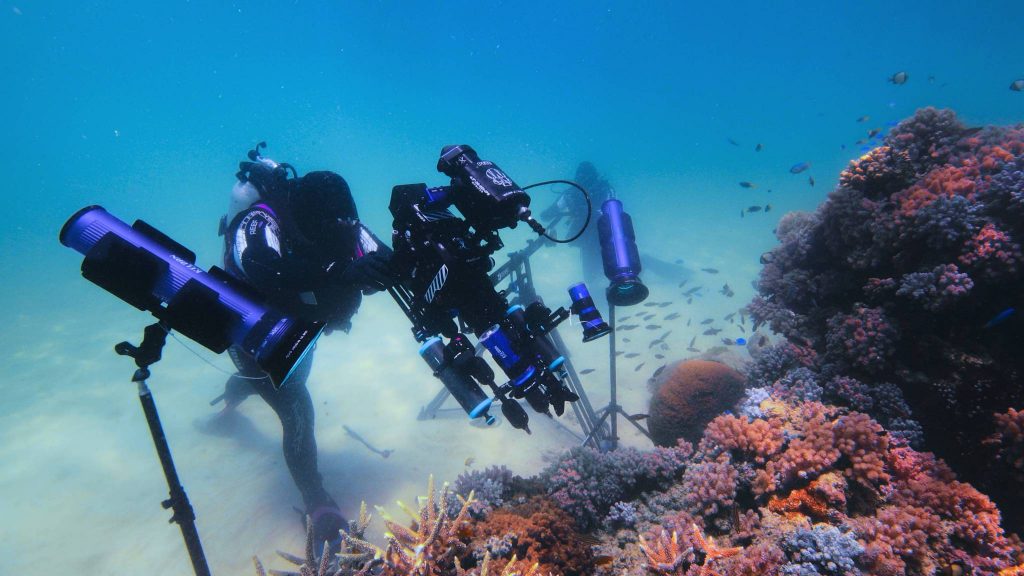 Netflix's first Australian Original documentary Puff: Wonders of the Reef, filmed in Queensland's Great Barrier Reef, is available to stream worldwide from tomorrow.
The hour-long feature documentary was supported by the Queensland Government through Screen Queensland's Screen Finance Program and produced by Wild Pacific Media and Port Douglas-based BioQuest Studios.
Narrated by celebrated Australian actress Rose Byrne (Bridesmaids, Like A Boss, Irresistible), Puff: Wonders of the Reef follows a baby pufferfish as he embarks on an aquatic odyssey, travelling through a wondrous, micro-world full of fantastical creatures as he searches for a home on the Great Barrier Reef.
In creating Puff, local production and cinematography company BioQuest Studios developed the super-macro camera techniques that so beautifully capture the glorious underwater world, up closer than ever before.
Screen Queensland CEO Kylie Munnich said tomorrow's drop of the Netflix nature documentary comes at the end of a huge year for local, interstate and international screen production in Queensland.
"Year to date in 2021, Screen Queensland supported a total of 37 films, series and games, generating almost $300 million in production expenditure and 3,750 Queensland jobs," said Ms Munnich.
"Screen Queensland is proud to support Queensland producers like BioQuest Studios, who film locally and engage our skilled and experienced workforce to create high-end productions right here at home for export to audiences worldwide."
Cinematographer and Producer Pete West of BioQuest Studios said he is proud to highlight the natural marvels of his home state to Netflix's global audience of millions.
"Puff: Wonders of the Reef has given us an opportunity to showcase just a small part of the incredible biodiversity of the Great Barrier Reef," said Mr West.
"We used cinematic techniques and macro motion control equipment developed especially for the film and for our work with the Australian Institute of Marine Science (Townsville) and other Queensland marine research centres."
As the Far North Queensland Screen Champion, Speaker of the Queensland Parliament and Member for Mulgrave, Curtis Pitt confirmed the Government's commitment to developing the screen industry in the state's Far North.
"This year concludes the delivery of the three-year Far North Queensland Screen Production Strategic Plan, which facilitated a range of local industry development programs, alongside the State Government's commitment to create Screen Queensland Studios: Cairns, set for completion mid next year," said Mr Pitt.
"In 2022 we have extended this strategy to capture North Queensland, in our aim to support more locally-produced films and series and attract more international and interstate productions into the region.
"Puff: Wonders of the Reef, The Steve Jaggi Company's This Little Love of Mine and Dive Club, as well as Universal Studio Group's Irreverent were all filmed in FNQ and are on or upcoming on Netflix worldwide."
"Plus, Lonestar Productions' second season of the SBS Food and NITV cooking and culture program Strait to the Plate is also currently in production."

Puff: Wonders of the Reef is a BioQuest Studios and Wild Pacific Media production for Netflix, with major production investment from Screen Australia in association with Screen Queensland.
-ENDS-  
MEDIA CONTACT: media@screenqld.com.au  
Images courtesy of Wild Pacific Media and BioQuest Studios