MEDIA RELEASE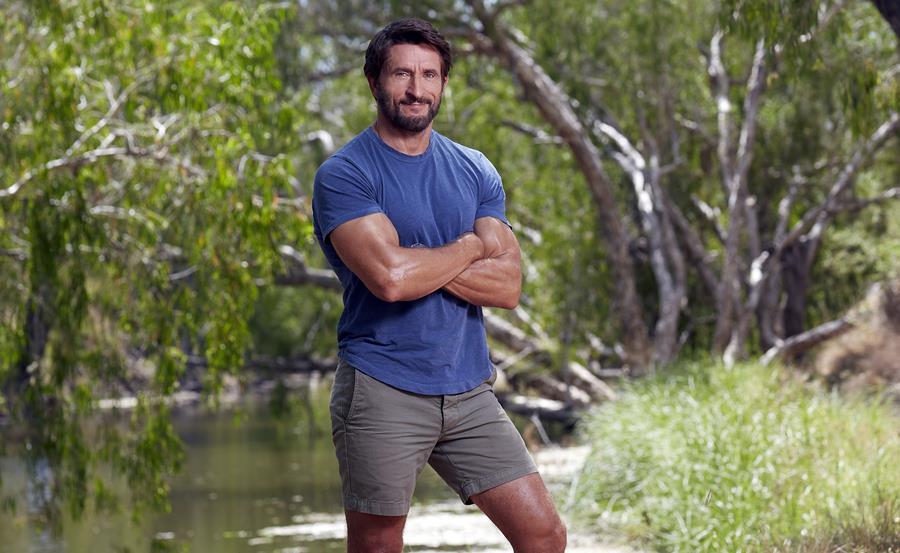 Queensland's iconic outback landscape returns to the screen in Australian Survivor: Blood V Water, premiering on 10 and 10 Play On Demand this Monday 31 January.
Produced by Endemol Shine Australia for Network 10 and supported by the Queensland Government through Screen Queensland's Production Attraction Strategy, the popular reality format's seventh season was filmed in the North Queensland town of Charters Towers, 134km south-east of Townsville.
The highly-rated show returned to the sunshine state following the success of its sixth season Australian Survivor: Brains V Brawn, which wasfilmed in Cloncurry and generated approximately $14 million in expenditure in Queensland plus 150 local jobs.
Queensland Premier Annastacia Palaszczuk said that it is once again a joy to see the rugged beauty of regional Queensland featuring on prime time television and to bring jobs and dollars to the state.
"Viewers from all Australia-wide will be transported to North Queensland to enjoy a series that, in its production, has employed 170 Queenslanders and injected around $17.2 million into the economy," said Premier Annastacia Palaszczuk.
"This is another major win for Queensland, not only in creating jobs for our experienced and talented local film workforce, but also its direct financial impact on the local region's catering, accommodation, transport and construction businesses, to name a few."
Screen Queensland CEO Kylie Munnich said the success in attracting Australian Survivor into North Queensland foreshadows the delivery of the upcoming $4 million North Queensland Regional Program, announced by the Premier in June 2021 as part of the $71 million budget boost for the state's screen industry.
"We were delighted to welcome back Endemol Shine Australia to bring Season 7 of the wildly popular reality series Australian Survivor to life, this time against the beautiful backdrop of Charters Towers, North Queensland," said Munnich.
Endemol Shine Australia Director of Content Amelia Fisk said they were excited for viewers to see the fantastic new series of Australian Survivor: Blood V Water on the incredible landscape of North Queensland.
"The visuals are truly extraordinary, providing an epic backdrop for a thrilling and heartfelt game of Survivor," said Fisk.
"Our production team worked very closely with the Charters Towers community and Screen Queensland and we are grateful for all their assistance."
10 ViacomCBS Australia SVP of Content and Programming Daniel Monaghan said North Queensland has delivered for Australian Survivor once again.
"The everchanging conditions of Charters Towers challenged the contestants like never before, and this time having to tackle a much more humid and tropical environment of Charters Towers added another layer of complexity," said Monaghan.
"It's a fantastic season and we look forward to viewers enjoying everything North Queensland has to offer."
Local screen practitioners in North and Far North Queensland can look forward to a roll-out of talent development programs, as part of Screen Queensland's North Queensland Regional Program, which will be delivered in partnership with Screenworks to boost local screen industry skills and bring more production into the regions.
Ms Munnich recently reported that a slate of local and international productions are scheduled for 2022, and that filming, post-production and game development continues to operate in compliance with the Queensland Screen Sector COVID-Safe Work Plan, developed by Queensland Health and Screen Queensland.
Upcoming productions include anticipated Disney+ series Nautilus, season two of Tim Minchin's Foxtel series Upright, SBS' Eurovision: Australia Decides – Gold Coast 2022 and a Christmas feature film by Brisbane-based producer The Steve Jaggi Company.
Editing is also underway on feature documentary Ford Vs. Holden, narrated by Shane Jacobson and produced by local Brisbane company WildBear Entertainment. 
Australian Survivor premieres 31 January, 7:30pm on 10 and 10 Play On Demand.
ENDS
Media Enquiries – media@screenqld.com.au