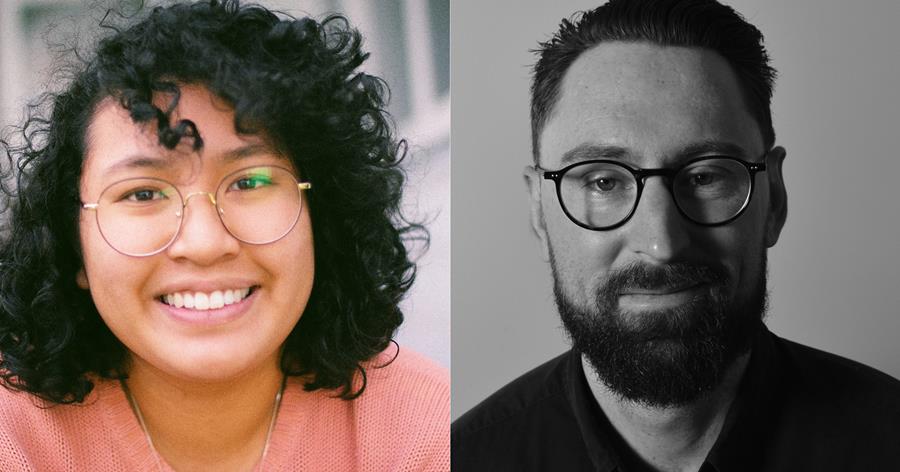 Screen Queensland together with Wattpad WEBTOON Studios, the fan-driven global entertainment and publishing arm for WEBTOON and Wattpad, today announced the Queensland creative teams selected to adapt two hit Wattpad stories for screens.
 Writer Dominic Morris and producer Nadine Bates from Brisbane production company Like A Photon Creative have been chosen to adapt The Bro Code (21.2 million reads) by Elizabeth A. Seibert (@joecool123) into a feature film.
Writer Siobhan Domingo and producer Elizabeth Simard been selected to create a TV series based on How To Lose Weight and Survive The Apocalypse (236,000 reads) by Australian Kate J. Squires (@Blondeanddangerous). 
The company will engage the global Wattpad community, as well as existing fans of The Bro Code and How To Lose Weight and Survive The Apocalypse, incorporating data-driven audience feedback from the Wattpad platform and social media into the development process.  
With scripts now delivered, both projects will be audience tested with some of the stories' most passionate fans. Complementing Wattpad WEBTOON Studios' innovative platform-based audience sentiment and reader insights from Wattpad, these projects will allow select superfans to become part of the development process, with a sneak peek at each script. This fan-first, data-driven approach to feedback will help the teams progress to final script stage and produce a concept trailer to pitch to market later this year.
Screen Queensland's Chief Creative Officer Jo Dillon said the chance for the creative teams to tap into Wattpad's 90 million passionate readers worldwide to receive direct and interactive audience feedback, is wildly exciting and of enormous benefit as the teams prepare to pitch.
"Rarely will creative teams have access to this level of engagement with their prime target audience; it will be hugely satisfying, and constructive for the writers and producers to learn which scenes, characters and ideas really hit the mark and, equally, which ones could do with a bit more work.
"From Screen Queensland's perspective, it's this audience-driven aspect of our collaboration with Wattpad WEBTOON Studios that makes the partnership truly unique and career-changing for our two Queensland teams– we can't wait to witness the readers' response to Dominic's and Siobhan's scripts and how they plan to bring these hugely popular stories to life for screen.
"For potential buyers, of course, this process is particularly appealing, as it lends assurance to the marketability of these screen adaptations, whether series or feature film, providing a ready-made audience who can't wait to binge the projects on screen," Ms Dillon said.
Speaking about the audience testing phase, Siobhan Domingo said, "It's a great opportunity to be getting feedback and input from the fans this early on in the process. It's going to ultimately help us shape a series that's a fresh rendition of the original work that the fans will love."
Screenwriter Dominic Morris added, "More than anything we want to make something the fans love, so giving them a voice in the process has us really excited."
"Wattpad WEBTOON Studios has pioneered a fan-first, data-driven approach to creating hit entertainment," said Dexter Ong, Head of International Strategy, Wattpad WEBTOON Studios. "These are incredible stories with readers all over the world, and we're thrilled to include some of their most passionate fans in the adaptation process."
In an Australian-first partnership that was announced in June 2020 as part of SQ's $3.3 million COVID response package, the Screen Queensland and Wattpad WEBTOON Studios initiative called on Queensland film practitioners to pitch creative adaptation ideas for their choice of the two Wattpad original young adult titles.
---
SCREENPLAY SYNOPSES AND SELECTED TEAMS:
How To Lose Weight and Survive The Apocalypse by Kate J. Squires (@Blondeanddangerous)
One woman's guide to losing weight and surviving the end of the world. 
While travelling from Sydney to Melbourne in a bid to find safety and reunite with her ex-boyfriend, Karla and her friends face a whole new set of challenges from fighting off looters and dooms-day cult members, trying to balance an awkward end-of-the-world-love triangle and learning how to start a fire with nothing but a Cliff bar wrapper and a loaded gun. Karla comes to discover that surviving the apocalypse takes more than just learning how to live off the land and poop in a hole – it takes friendship, love and a whole lot of guts. 
Screenwriter – Siobhan Domingo
Siobhan Domingo is a Brisbane-based filmmaker, specialising in writing and directing. Growing up as a first-generation Asian-Australian in Brisbane has given Siobhan a unique sense of identity – a theme that is incorporated into her projects. Much of her work features strong, female leads exploring love, life and everything in between.
Producer – Elizabeth Simard
Elizabeth Simard has worked across producing, casting and assistant directing since 2013. Most recently she has focused her attention on content development. Her work finds her collaborating with teams of diverse voices and developing stories targeting YA audiences. Recent credits include ABC's comedy series Retrograde and Ron Howard's Thirteen Lives.
---
The Bro Code by Elizabeth A. Seibert (@joecool123)
In a world where team-mates are brothers and breaking the Bro Code is social suicide, how will a damaged high-school soccer star navigate a secret romance with his best bro's sister?
Screenwriter – Dominic Morris
Dom Morris is an exciting new voice who's honed his craft under Queensland's most prolific creators to become an award-winning writer and producer. He's the creator of multiple original formats for Nine and has won an Australian Writers' Guild (AWG) Award for his work in short-form digital production.
Producer – Nadine Bates, Like A Photon Creative
Nadine Bates is the Co-Founder and CEO of Like A Photon Creative (LAPC), an international award-winning production company that specialises in children's content. In 2020, LAPC delivered three animated feature films in a ground-breaking slate deal with Universal Content Group. LAPC is the only female led/owned animation studio in Australia, producing every frame from their Brisbane offices.
---
– ENDS –

Media Enquiries
media@screenqld.com.au
+61 7 3248 0500
ABOUT SCREEN QUEENSLAND
Screen Queensland is the Queensland Government-owned screen agency, investing in production, talent development programs and screen culture festivals to grow a successful, local screen industry across the state. The agency supports locally produced films, series and games, and secures international and interstate production and post-production for Queensland. It also operates Screen Queensland Studios in Brisbane, which most recently hosted Dwayne "The Rock" Johnson's autobiographical comedy series Young Rock and the Oscar-nominated Paramount feature film Love & Monsters. Recent productions supported by Screen Queensland include Harrow, Bluey, Strait to the Plate, Holey Moley, Australian Survivor, Aquaman, Thor: Ragnarök and upcoming releases Thirteen Lives, directed by Ron Howard, and the Elvis biopic, directed by Baz Luhrmann. Screen Queensland is deeply committed to uplifting Aboriginal and Torres Strait Islander voices and increasing diversity on and off screen. For more information on funding programs, incentives, locations and facilities, visit screenqueensland.com.au
ABOUT WATTPAD WEBTOON Studios
Wattpad WEBTOON Studios brings together technology, a diverse new generation of creators, and passionate global fandoms to create data-backed, audience-driven TV shows, films, and books. Leveraging incredible stories and insights from WEBTOON and Wattpad's combined audience of more than 166 million people, Wattpad WEBTOON Studios has pioneered a bold, global, fan-first approach to entertainment. Wattpad WEBTOON Studios has worked with Netflix, Sony Pictures Television, Crunchyroll, The Jim Henson Company, Vertigo Entertainment, Constantin Film, Penguin Random House, and many other leaders in entertainment and publishing.