MEDIA RELEASE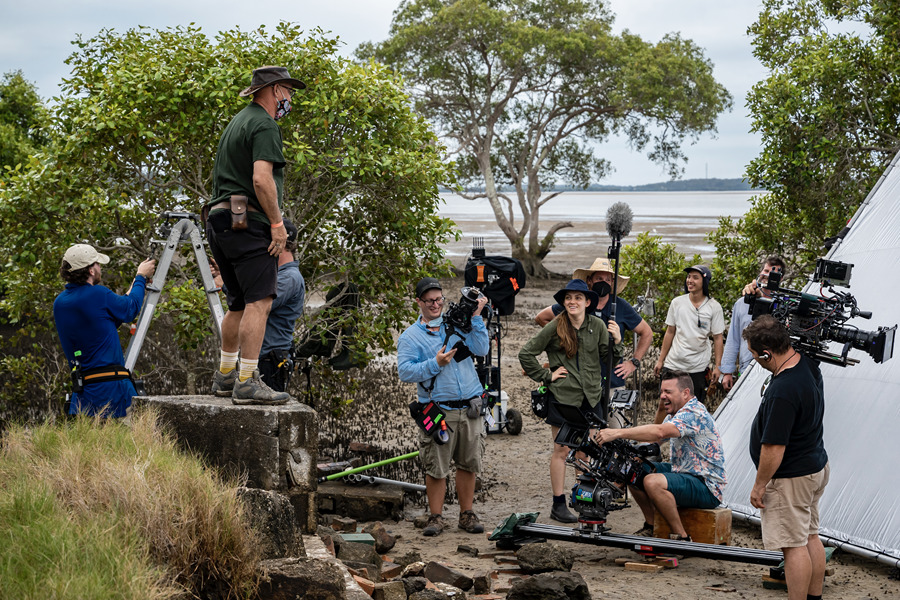 Screen Queensland has partnered with Fremantle Australia to offer a pioneering sustainability internship on the set of Network 10 and Nickelodeon youth series Rock Island Mysteries Season 2 — filming now on the Gold Coast.
Recipient of the Environmental Steward Internship, Brisbane-based filmmaker Zachary Lurje, will work on the production for six weeks, assisting to action a number of environmental protocols.
The screen industry's primary contributors to negative environmental impacts include electricity and fuel consumption, and general waste including the disposal of costumes, sets and props.
Screen Queensland Chief Creative Officer Dr Belinda Burns said the paid placement — the first of its kind in Australia — is a true collaboration with screen industry giant Fremantle Australia, as part of a strategic effort to minimise the ecological footprint of screen production in the state.
"Fremantle Australia is an industry leader and part of a huge multi-national network, so they are expertly positioned to provide mentorship in this space and work with us to form new, environmentally conscious industry standard practices," said Dr Burns.
"The Environmental Steward Internship was launched as a valuable training opportunity in a growing job area in the physical production sector, allowing an emerging Queensland film practitioner hands-on experience while making a positive impact on our industry and planet."
The initiative aligns with the Queensland Government's commitment to reducing emissions by 30 per cent before 2030, and the Australian Federal Government's commitment to a 43 per cent national reduction in greenhouse gas emissions by 2030 and net zero by 2050.
Fremantle Australia's Jonah Klein, Development Executive and Producer on Rock Island Mysteries, said that the company is proud to offer Zachary his first broadcast series credit through the internship, as the company moves towards an increased focus on sustainability.
"Fremantle is proud to partner with Screen Queensland on this first-of-its-kind attachment to support training in the area of sustainability within the screen industry," said Klein.
"Fremantle is additionally working with albert — an environmental organisation encouraging the film and TV production industry to reduce waste and its carbon footprint — to achieve 'sustainable production certification.' Resources from albert will inform and support Rock Island Mysteries and all of our projects moving forward, to develop best practice in this area.
"We welcome Zachary Lurje as our inaugural attachment in this field with his varied skills and experiences as an emerging filmmaker, a teacher and a sustainability advocate."
Zachary will work alongside the production's Sustainability Coordinator, to track and review carbon footprint calculations and substantive evidence in line with the albert reporting process. He will also research appropriate recycling options across all departments, from art to catering, and spend time with the production's COVID Officer to assess how COVID protocols impact sustainability on set.
Learnings gained from the Environmental Steward Internship will contribute to the creation of a sustainable production template, as a key delivery of Screen Queensland's Environmental Sustainability Roadmap.
The roadmap, which is being developed by environmental consultants Edge Environment, was announced by Screen Queensland in 2022 as part of a commitment to a long-term program of climate and sustainability action for the state's screen industry.
Further to the roadmap, Screen Queensland is one of 16 foundational members of the industry-led initiative Sustainable Screens Australia (SSA), focused on national collaboration, education and the creation of tools and resources.
For more information about Screen Queensland initiatives and production attachments, visit screenqueensland.com.au.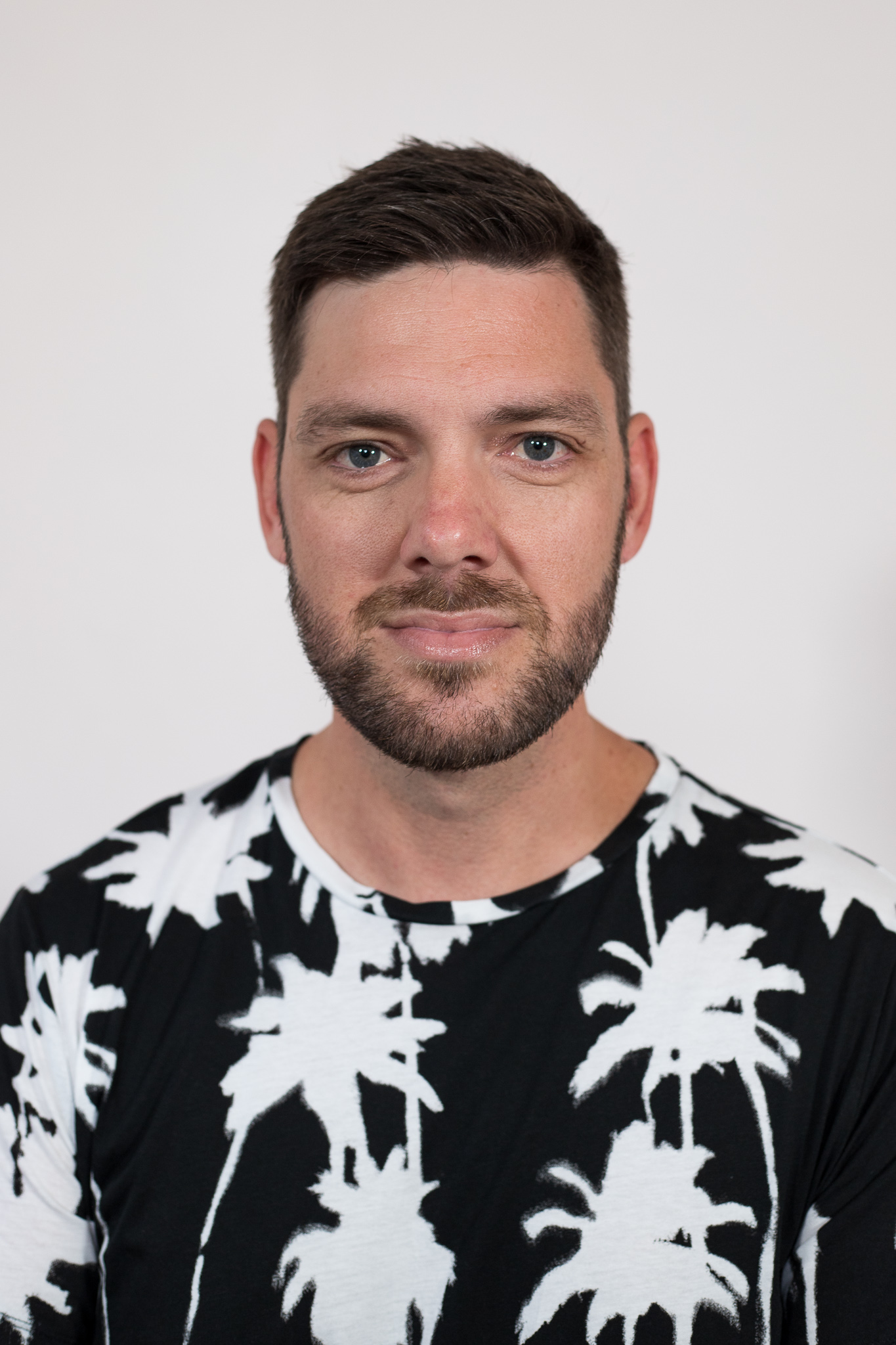 ZACHARY LURJE
Zachary Lurje is a queer filmmaker based in Brisbane with a background in theatre and education. He has a passion for sustainable projects that tell stories with heart and humour. His early career saw him write, produce and direct theatre works in Brisbane, Oslo, Edinburgh, and recently, in Darwin with his play The Lyric Life. For over a decade, he taught English and Film before turning to filmmaking in 2022. Zachary wrote, produced and directed the animated short Road to Pride, as the Screen Queensland-supported recipient of the Epic Games Short Film Challenge 2022, with co-creator and producer Harry Sabulis. His comedy series about a single dad drag queen trying to be the best parent in the world, Steve the Queen, was a Second Rounder at the Austin Film Festival and is currently in development. In 2023, he animated, produced, and directed the music video Up and Coming for Nicholas Brown, released during World Pride 2023. Zachary is a jack-of-all-trades and has worked as a teacher, manager, animator, editor, script supervisor and runner since entering the film industry. He has a passion for gardening and sustainability as a community gardener, proud EV driver and green investment advocate. Zachary is committed to telling engaging and authentic stories using the lens of sustainability at every stage of the production process.