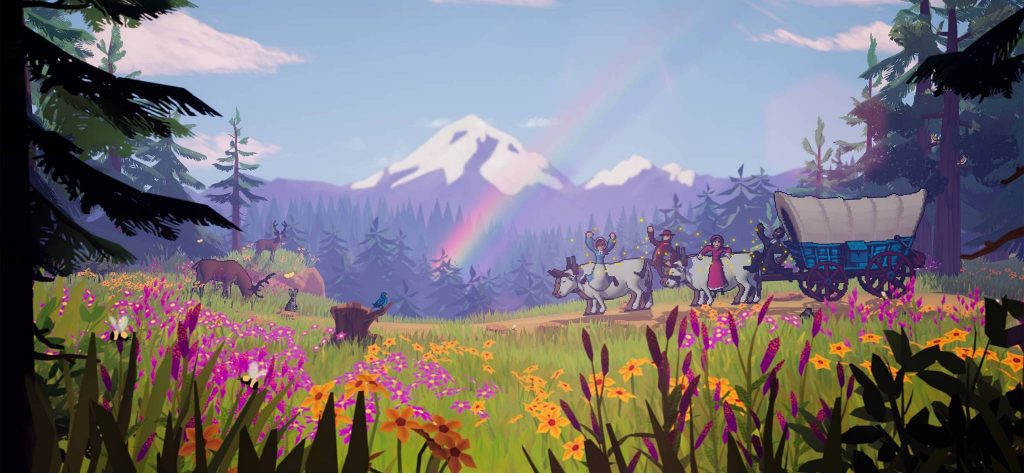 MEDIA RELEASE
11 August 2021
---
Screen Queensland and Gameloft Australia are proud to announce the launch of a new internship opportunity, designed to provide world-class mentorship from highly skilled game development professionals in a studio environment.
Supported by Screen Queensland, this not-to-be-missed opportunity for two emerging, Queensland-based games practitioners, comprises a 12-month paid internship placement, working alongside experienced games developers, artists and designers at Gameloft's Brisbane studio.
Screen Queensland Chief Creative Officer Jo Dillon said that support for the program was part of the state screen agency's strong commitment to growing the local games sector.
"Games is a dynamic and growing sector of the screen industry and Screen Queensland supports this growth by financing game development and enabling skill-building and networking opportunities for local creatives in the games sector," Ms Dillon said.
"Queensland is home to Gameloft's Australian headquarters, so these internships provide a unique opportunity for emerging practitioners in the state to access highly valuable, on-the-job experience in a large-scale, multi-national company context."
Studio Manger for Gameloft Dylan Miklashek said the year-long internship will be tailored to the skillset of the successful applicant, to provide a deeply enriching professional learning experience with long-term career benefits.
"Up and coming talent is a critical component of any successful video game development team and studio. Gameloft Brisbane is super excited to be partnering with Screen Queensland to deliver this new internship program," Mr Miklashek said.
Applicants may be final year students of a relevant interactive game development degree, or recent graduates with some work experience.
Gameloft Brisbane has developed game titles as Zombie Anarchy, Ballistic Baseball and the retro re-make The Oregon Trail for Apple Arcade, which is currently #3 in the US Apple Arcade most popular game.
These internship placements are only open to Australian permanent residents who have lived and worked in Queensland for at least six months prior to application. The successful candidates will need to be able to reside in Brisbane for the duration of the placement.
Applications, closing Friday 27 August, are open now on Seek.  
 
– ENDS –
MEDIA ENQUIRIES: media@screenqld.com.au
About Screen Queensland
Screen Queensland is the Queensland Government-owned screen agency, investing in production, talent development programs and screen culture festivals to grow a successful, local screen industry across the state. The agency supports locally produced films, series and games, and secures international and interstate production and post-production for Queensland. It also operates Screen Queensland Studios in Brisbane, which most recently hosted Dwayne "The Rock" Johnson's autobiographical comedy series Young Rock and the Oscar-nominated Paramount feature film Love & Monsters. Recent productions supported by Screen Queensland include Harrow, Bluey, Strait to the Plate, Holey Moley, Australian Survivor, Aquaman, Thor: Ragnarok and upcoming releases Thirteen Lives, directed by Ron Howard, and the Elvis biopic, directed by Baz Luhrmann. Screen Queensland is deeply committed to uplifting Aboriginal and Torres Strait Islander voices and increasing diversity on and off screen. For more information on funding programs, incentives, locations and facilities, visit screenqueensland.com.au
About Gameloft
Gameloft is one of the world's leading mobile game developers with studios situated across the world in every continent. 1.5 million new Gameloft games are downloaded every day. Since opening 2014, Gameloft Brisbane has released Zombie Anarchy, Ballistic Baseball and official successor to the global phenomenon, The Oregon Trail on Apple Arcade. Based near the CBD at at 549 Queen Street, the Studio provides a roof-top deck as a break/event area, fresh- bean coffee, breakfast and fruits, regular social events and game tournaments. Gameloft Brisbane is a progressive Studio team that embraces diversity and equal opportunities for all employees.