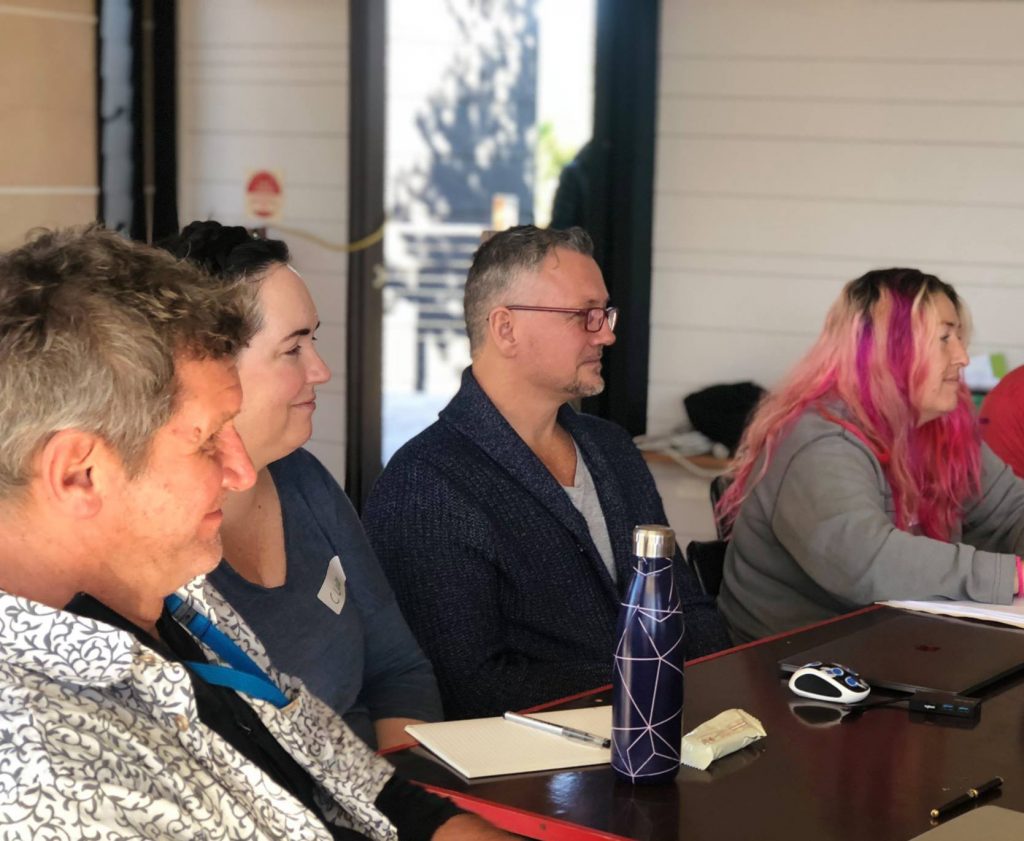 Pictured: Participants from Screenworks 2018 Writing for TV Intensive; Lee Frank, Clare Sladden, Liam Worthington and Kelly McLoughlin-Wilden. Photo Courtesy of Screenworks.

APPLICATIONS NOW OPEN FOR SCREENWORKS 2019 WRITING FOR TV INTENSIVE
WHEN: 13 – 14 July 2019
WHERE: Byron Bay
OPPORTUNITY:  2 x early-career screenwriters based in regional Queensland.
APPLICATIONS DUE: 17 June 2019
Do you have what it takes to write a hit TV series? 
Applications are now open for Screenworks 2019 Writing for TV Intensive, a two-day workshop that will guide participants through key elements fundamental to writing a successful TV drama series.
Open to early-career writers, Screen Queensland will fund two placements (including travel and accomodation) for applicants based in regional Queensland. One of these placements will be provided for a screen industry practitioner residing in Far North Queensland.
Being held in Byron Bay on 13-14  July, the workshop will be delivered by acclaimed screenwriter and tutor Holly Lyons. Participants will also come from regional NSW and Western Australia, to develop their skills to enable them to bring their stories from regional Australia to our screens.
Holly has extensive screenwriting experience both in Australia and the UK, with over 400 hours of broadcast credits as a writer or script editor.  Holly has worked on numerous and diverse series such as Home and Away, Neighbours, Skinner Boys and Bananas in Pyjamas.
During the two-day workshop, Holly will guide participants through the processes of how to devise characters, challenge protagonists, develop premise and plot.  This workshop will help writers understand how to apply these skills when developing their own original series, and how to prepare for opportunities in television writers' rooms.
Applicants must be living in regional Queensland and will be asked to submit a sample of their script writing as part of the application.
The deadline for applications is Monday 17th June 2019. For more information about the workshop or how to apply, visit Screenworks' website
-END-
For more information, please contact Lisa O'Meara Screenworks Programs and Operations Manager | programs@screenworks.com.au | 02 6681 1188