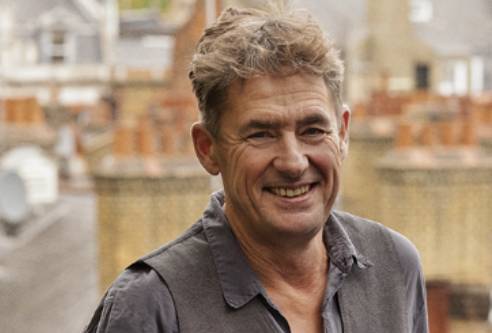 Registrations close Tuesday 7 December.
Screen Queensland is proud to present Working Title Film's Co-Chairman, Tim Bevan in conversation with Screen Queensland CEO Kylie Munnich, on Friday 10 December.
Screen practitioners are invited to hear Tim discuss "The Lifecycle of a Film" with insight into his latest project Ticket to Paradise, starring George Clooney and Julia Roberts, and secured via Screen Queensland's Production Attraction Strategy.
Attendees will learn about the evolution of a major film, from inception through to distribution, and hear from Tim Bevan about his career highlights and latest projects with Working Title.
Please join us at BEMAC for this free event.
---
DATE: Friday 10 December
TIME: 3-4pm
LOCATION: BEMAC (Brisbane Multicultural Arts Centre)
102 Main Street, Kangaroo Point
---
ABOUT TIM BEVAN

Tim Bevan is Co-Chairman and Co-Founder of Working Title Films, one of the world's leading production companies, which he partners with Co-Chairman Eric Fellner. Working Title, formed in 1984, has made over 100 films that have grossed over $7.5 billion worldwide. Their films have won 14 Academy Awards® (for Joe Wright's Darkest Hour; James Marsh's The Theory of Everything; Tom Hooper's Les Misérables; Joe Wright's Anna Karenina; Tim Robbins' Dead Man Walking; Joel and Ethan Coen's Fargo; Shekhar Kapur's Elizabeth and Elizabeth: The Golden Age; and Joe Wright's Atonement) and 40 BAFTA Awards and prestigious prizes at the Cannes and Berlin International Film Festivals.

Bevan and Fellner have been honoured with the Producers Guild of America's David O. Selznick Achievement Award in Theatrical Motion Pictures, the PGA's highest honour for motion picture producers. They have been accorded two of the highest film awards given to British filmmakers: the Michael Balcon Award for Outstanding British Contribution to Cinema at the Orange British Academy Film [BAFTA] Awards and the Alexander Walker Film Award at the Evening Standard British Film Awards. They have also both been honoured with CBEs (Commanders of the British Empire).

The company's commercial and critical hits include The Interpreter, About a Boy, Notting Hill, Elizabeth, Fargo, Dead Man Walking, Bean, High Fidelity, Johnny English, Billy Elliot, Four Weddings and a Funeral, Bridget Jones's Diary, Bridget Jones: The Edge of Reason, O Brother, Where Art Thou?, Love Actually, Shaun of the Dead, Pride & Prejudice, Nanny McPhee, United 93, Mr. Bean's Holiday, Hot Fuzz, Elizabeth: The Golden Age, Burn After Reading, Frost/Nixon, Atonement, Senna, Tinker Tailor Soldier Spy Anna Karenina, Les Misérables, I Give It A Year, About Time, Rush, Two Faces of January, Trash, The Theory of Everything, Legend, Everest, The Programme, The Danish Girl, Grimsby, Hail Caesar! and Bridget Jones's Baby, The Snowman, Victoria and Abdul, Baby Driver, Darkest Hour, King of Thieves, Mary Queen of Scots, Yesterday, Emma, Radioactive, Rebecca and most recently We Are Lady Parts, a 6-part TV show on Channel 4 and Peacock.

Working Title's upcoming slate includes Last Night in Soho directed by Edgar Wright and starring Anya Taylor Joy and Cyrano directed by Joe Wright.
ABOUT WORKING TITLE

Working Title Films has more than 100 films that have grossed over $7.5 billion worldwide. Its films have won 14 Academy Awards®, 40 BAFTA Awards and numerous prestigious prizes at the Cannes and Berlin International Film Festivals.