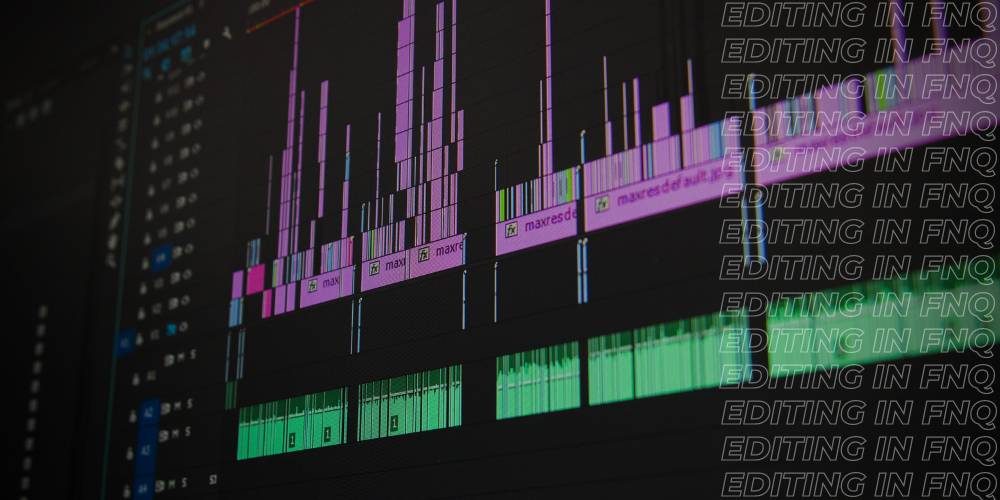 REGISTRATIONS CLOSED
In November, Screen Queensland in partnership with Screenworks will host two weekend courses on Adobe editing software. Led by Founder of Multi Story Media, Alex Smee, the Beginners Course will explore the craft of video editing and digital storytelling, and the Intermediate Course will explore Adobe Premiere Pro and its capabilities.
Participants who complete the two-day course will receive a Certificate of Attendance from Screenworks.
This is a Screen Queensland initiative, delivered by Screenworks, as part of the Far North Queensland Screen Production Strategy.
Beginners Course: 20-21 November
Intermediate Course: 27-28 November
---
EDITING WITH ADOBE – BEGINNERS
DATES: Sat 20th & Sun 21st November
TIME: 9-5pm both days
EXP LEVEL: Beginner
This is a hands-on weekend course, designed for people interested in exploring the craft of video editing and digital storytelling.
Over the two days, participants will become familiar with the interface and tools in Adobe editing software, and learn about the processes and workflows needed to manage your own projects. Participants will practice editing techniques used in drama, documentary and music montage by cutting their own short stories.
Topics Covered:
The Editor's job
Editing software
Storytelling – plot and theme: shaping a video story
Media: footage, sound and images
Folders: managing your project
Editing workflow
Inside Adobe: the tools and navigating around a timeline
How to cut a sequence, a music montage and an interview with overlay
Basic sound and graphics
Exporting a video
---
EDITING WITH ADOBE PREMIERE PRO – INTERMEDIATE
DATES: Sat 27th & Sun 28th November
TIME: 9-5pm both days
EXP LEVEL: Intermediate
This course is designed for people who've already been editing in Adobe Premiere Pro and would like to explore its capabilities further.
A series of practical exercises will take participants deeper into the functionality of the software and provide tools to improve the quality of content, through colour correction, sound editing and graphics. Participants will have the opportunity to refine their media and project management, and look at options for expanding workflows to incorporate other programs and third party media libraries.
Topics Covered:
The Editor's job
Storytelling – plot and theme: shaping a video story
Media and project management, and workflow
Working with different frame rates and playback speeds
Colour correction and grading workflows: lumetri scopes
Audio editing and mixing
Graphics
Sourcing stock footage/images/music and creative commons
Export formats and file sizes