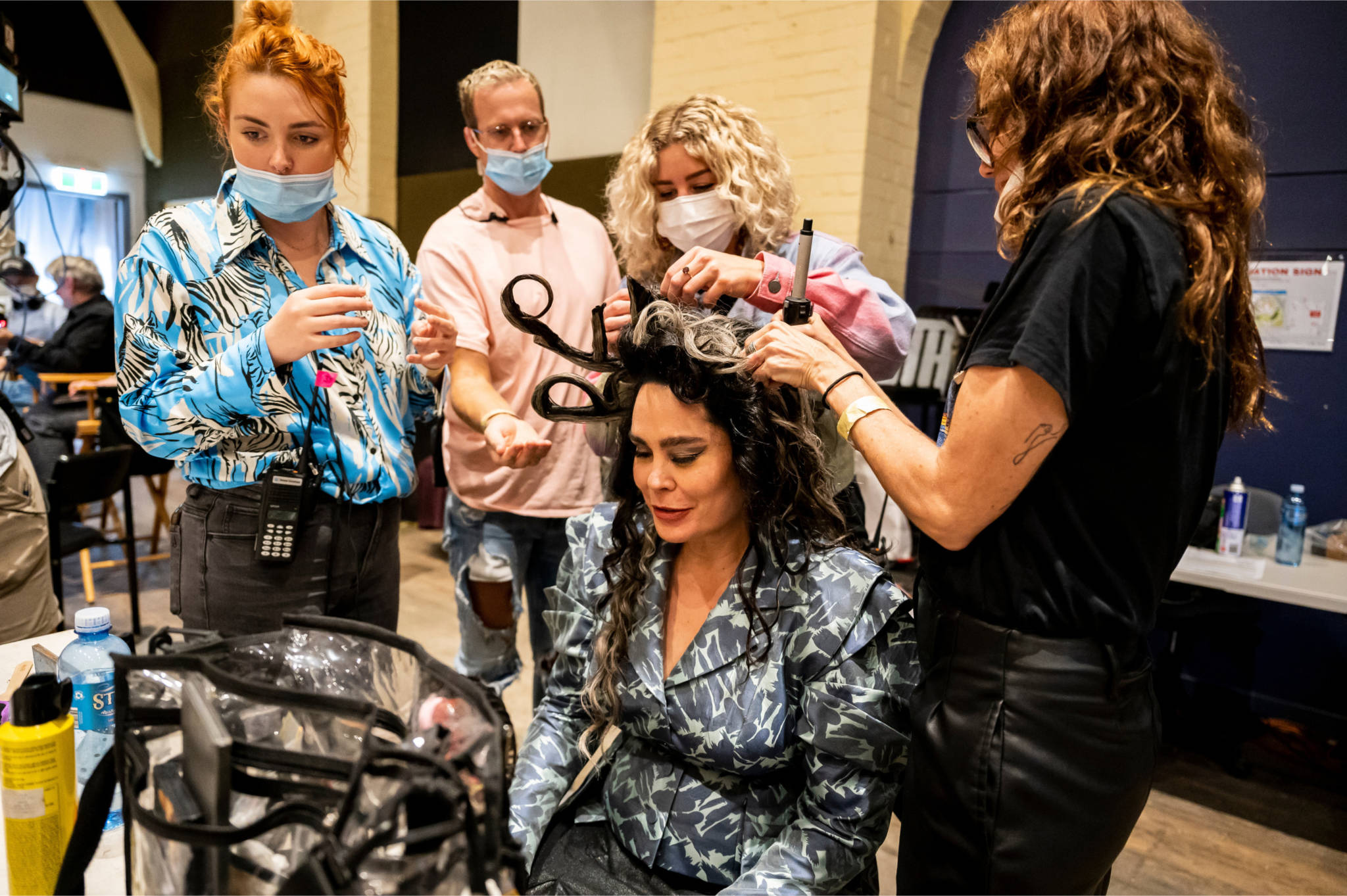 Saturday 27 May 09.00am – 5.00pm, Rydges Esplanade Resort Cairns
Screen Queensland, in partnership with Screenworks, is excited to hold our very first Hair and Makeup workshop in Cairns on Saturday 27 May.
About this workshop
If you're an experienced Hair and Makeup Artist looking to expand your skills into film and television, this workshop will take you through important practical steps like learning to read call sheets, set etiquette, chain-of-command and building your coveted standby bag and kit. Guided by Rebecca Allen — an internationally experienced makeup, prosthetics artist and hairdresser for film and television — you'll also have a chance to practice some go-to crowd looks and much more.
With the new Screen Queensland Studios, Cairns development underway, now is the perfect time to build your skill set to take advantage of new job opportunities in the screen industry.
Registration costs
Tickets are $25.00 per person. Spaces are strictly limited so don't miss out!
About Rebecca Allen
Rebecca Allen is a Gold Coast-based Makeup Artist, Prosthetics Artist and Hairdresser for film and television, named one of Inside Film Magazine's Rising Stars of 2023.
After completing her diploma in makeup, Rebecca worked in bridal and fashion before breaking into the film industry in 2011. This led her to complete a Certificate 3 in hairdressing and further training in the United Kingdom — learning prosthetics makeup under the renowned Neil Gorton in 2016. Rebecca then worked on Ash Vs Evil Dead and Marvel's Thor: Love and Thunder, alongside award-winning Legacy Effects artists.
Australian credits include Aquaman, Dora the Explorer and crowd hair for Elvis, as well as Makeup/Hair Designer on Bloody Hell. Rebecca's experience has also seen her work internationally, on Legend of Son and Moon (China), Cowboy Bepop and Alien Covenant (New Zealand), and Wheel of Time (Europe). Rebecca most recently worked on George Miller's Furiosa with Academy Award-winner Lesley Vanderwalt.
This initiative is part of Screen Queensland's North Queensland Regional Program delivered in partnership with Screenworks. Registration and personal information will be shared with Screen Queensland to assist with the delivery of future projects.