Date: Friday 29 September
Time: 9.00am to 5.00pm
Location: Screen Queensland Studios, Brisbane (Hemmant)
Cost: Free (lunch provided)

Please note: For catering purposes, registrations closed 7pm Wednesday 27 September.
Screen Queensland Studios, Brisbane will be hosting a Virtual Production Show and Tell in partnership with SteelBridge Studio and Alt.Vfx, for producers, directors, cinematographers, production designers and other decision makers to experience the possibilities of the screen.
Join us to explore the capabilities of Virtual Production in a IC3DVFX LED Volume and how it can best be utilised in production. Learn through hands-on demonstrations and insightful panels and presentations from industry experts who will speak on the potential for the format and the future of virtual production within production design, cinematography, and visual effects roles.
9.00am
Arrive and networking
10.00am
Welcome
10.05am
Session One VFX upfront and the Importance of the Virtual Art Department
with Colin Renshaw (Founder, Alt VFX/SteelBridge Studio)
11.05am
Session Two The role of a Cinematographer in Virtual Production
with Mark Wareham ACS, Jason Hargraves ACS, and John Stokes ACS
12.00pm
Lunch
1.00pm
Session Three Sidecar: Optimised Meta Data for your production
with Mike Urban (CEO, Rebel Fleet)
1.30pm
Session Four Virtual Production perspectives on collaboration
with Laura Elkington (APDG), Mark Wareham ACS, Bryn Morrow (VFX)
2.30pm
Session Five Hands-on demonstration
4.00pm
Questions
5.00pm
Event concludes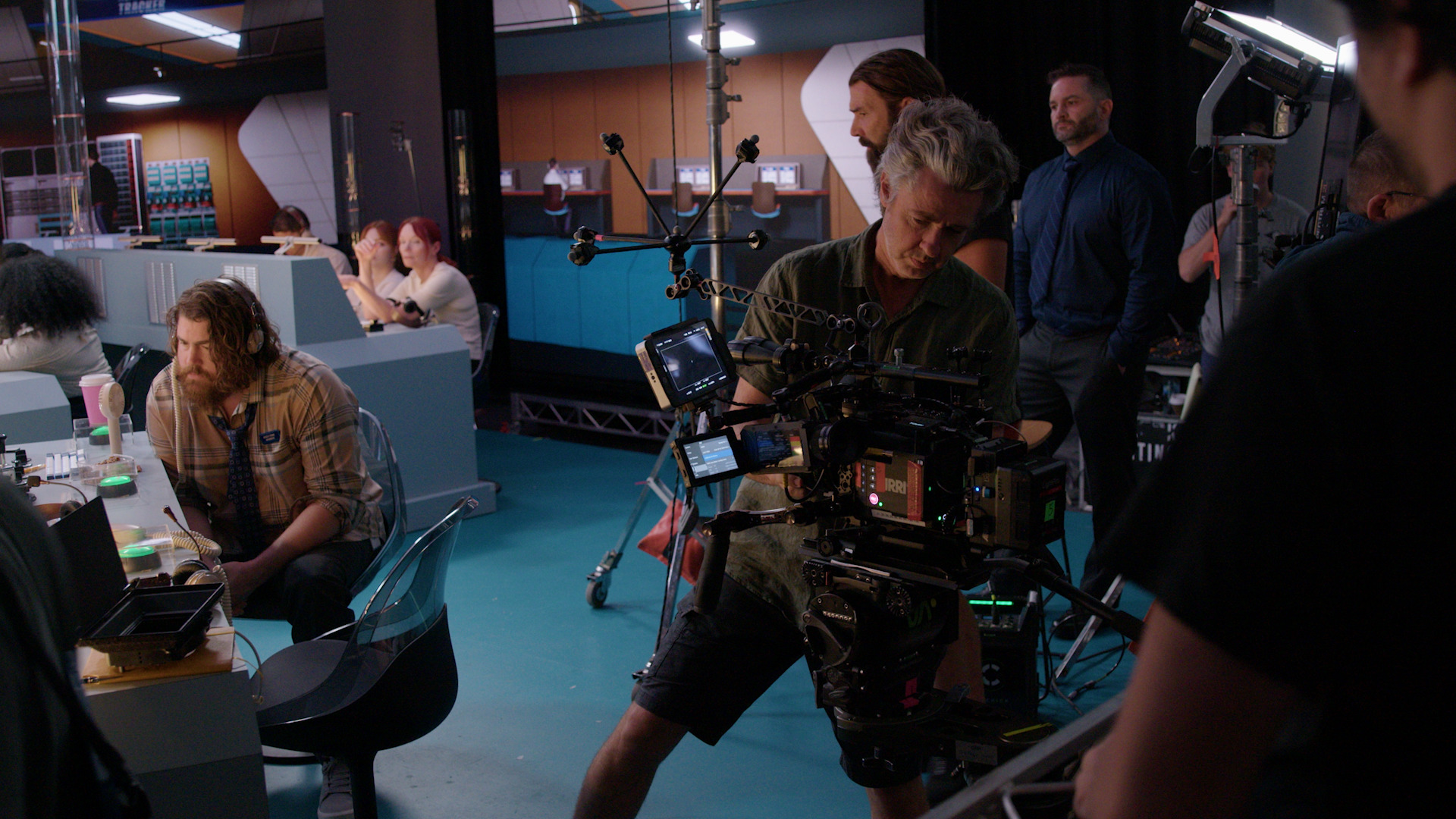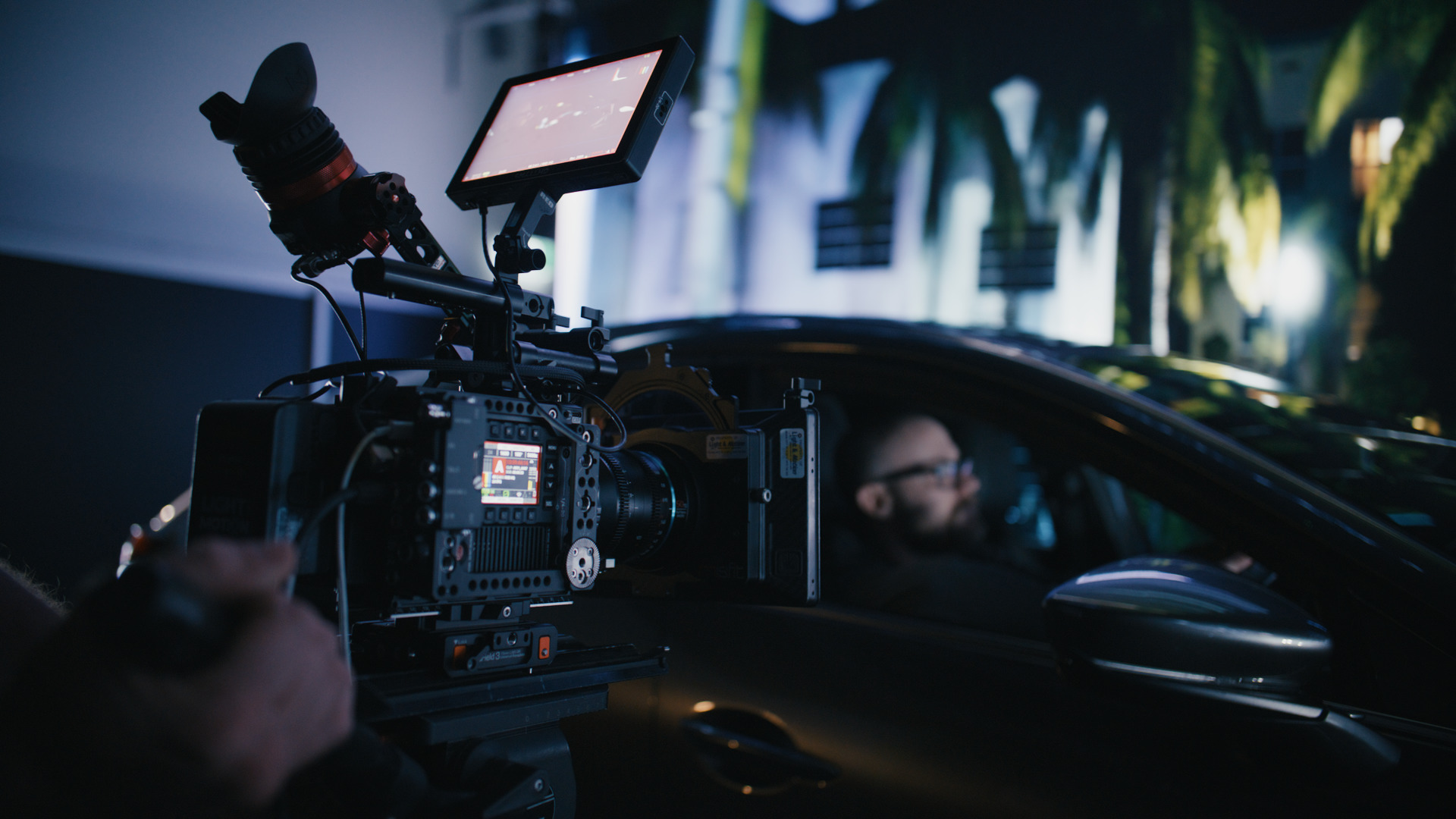 SPEAKERS
Colin Renshaw

Alt.vfx company Director and VFX Supervisor Colin Renshaw has collaborated with some of

the world's most respected and awarded creatives throughout his award-winning career.

In 2011 he established Alt.vfx alongside business partner Takeshi Takada, building the

company to become one of the top visual effects studios in the Asia-Pacific region, with

studios in Brisbane, Sydney, Melbourne, Los Angeles and Tokyo.

Colin is a champion for virtual production, via the company's dedicated VFX live production space – SteelBridge Studio. As a director and supervisor, his knowledge and experience with virtual production techniques is unsurpassed, as he continues to strive to make VP solutions affordable,

accessible and achievable for the Australian production industry. The wider Alt+ Group includes technology and design arm, T&DA, as well as specialist

motion design company, New Holland Creative.
Mark Wareham ACS

Mark Wareham ACS is an award-winning Australian Director of Photography with a passion for creative collaboration and storytelling. Known for films such as Clubland, The Second, Jasper Jones, Felony, and Leah Purcell's The Drover Wife, Mark's work has premiered at Sundance Film Festival, Toronto International Film Festival, SXSW, and the Australian Academy of Cinema & Television.

A highly skilled cinematographer for both features and series, Mark's episodic credits include the political thriller Secret City, the sci-fi series Cleverman, the forensic drama Harrow, the highly acclaimed miniseries Redfern Now, Netflix's hit Clickbait, and the final season of AMC's Preacher. His work on the first season of Mystery Road was in competition at Camerimage, the premiere film festival for cinematography in Poland, in 2018. Most recently, Mark shot the final block of Netflix's Boy Swallows Universe with Director Kim Mordaunt as well as all of NBC's La Brea with creator and executive producer David Applebaum.
Livia Hanich

Livia Hanich is an Emmy nominated and Peabody and Producers Guild of America award winning

Producer in the screen Industry with a career spanning over 30 years with the majority of that time

spent working and living in Los Angeles.

Livia has worked for all the major US studios, networks and key cable broadcasters on content that ranges from long form dramatic series – Beverly Hills 90210, Melrose Place, Pushing Daisies, Terra Nova and 12 Monkeys to factual and documentary productions – Beyond 2000 and Cosmos – A SpaceTime Odyssey starring Neil DeGrasse Tyson, for which she won a prestigious Peabody award and Producers Guild of America award.

Now back living and working in Australia, Livia continues to work as a television Producer. Most recently on the soon to be released limited series Boy Swallows Universe for Netflix, coming off La Brea Season 1 for NBC/Universal, 3 seasons of the highly successful Australian series Harrow for ABC/Disney and ABCAustralia and was a Producer on the first Australian Netflix commissioned original series – Tidelands.

Livia's primary area of focus and passion is in post-production and has been a post-production

consultant to Netflix and NBC/Universal. As an advocate for the screen industry, Livia has been a guest speaker on panels for the Screen Actors Guild, Women in Film, UCLA's Film and Television Extension program, American Film Institute (AFI), University of Sunshine Coast (USC) and recently on Netflix's Post Production Summit and is a founding member and sits on the board of the Sunshine Coast Screen Collective – a not for profit organisation that fosters and advocates for a regional screen industry on the Sunshine Coast of Australia.
John Hargreaves ACS

Jason Hargreaves ACS is an award-winning cinematographer known for his empathetic and authentic approach to storytelling. With over forty-five accolades both nationally and internationally, Jason's work has been celebrated for its remarkable ability to elevate the emotional stakes of a film. His extensive portfolio includes shooting numerous feature films and dozens of short films, captivating audiences in cinemas, Netflix, Stan, and renowned international film festivals.

His exceptional skill in capturing visually compelling moments resonates deeply with viewers, and recently, Jason had the privilege of working on the groundbreaking four-part musical drama, "In Our Blood." In addition to his narrative work, Jason's talent extends to commercial projects, honed during his time living and working in Los Angeles. His expertise in shooting commercials for international brands further showcases his creative versatility and adaptability, working all over the world.
John Stokes ACS

John Stokes is an Australian Cinematographer who began his career in Brisbane working as a camera assistant on TV commercials and Documentaries. In the mid eighties John graduated to DOP, shooting TVC's and low budget feature films. Throughout his career, John has worked on a wide range of projects , including TV drama, documentaries and feature films. His work has earned him many National and International awards. More recently John worked as Director of Photography on TV series "Darby and Joan' and "Young Rock". And also was 2nd Unit Director/ DOP for Jeffrey Walker on the feature "The Portable Door".
Bryn Morrow

Bryn is a VFX Supervisor with a passion for creative storytelling through the language of lighting, cinematography and animation. His training and expertise as a Cinematographer combined with his expertise as a VFX and CG Supervisor provides a unique insight into the choreography of live-action production and VFX workflows onset.

He has worked on high profile TVC's including Suncorp, Dominos, McDonalds, BP, Cadbury, Qantas, Optus, AMP, Toyota, Isuzu. Some of his longform and feature films projects include White Horse: Season 1-3, Reef Break, Power of the Dog, Penguin Bloom, Bloody Hell, Darkwater Abyss, Captain America: The First Avenger, Cowboys and Aliens, Thor and Iron Man 2.
Mike Urban

The Rebel Fleet are the CTRL centre for film, TV and content production. They deliver customised end-to-end workflows for shoots of all sizes; from blockbusters to TV series, commercials, and beyond.

Mike's career has spanned two decades, with his first 8 years working across news and sports, notably the 2012 London Olympics with the last 12 being on the other side within Film & TV production. Urban's experience provides a technical foundation to tackle problems that arise during the production process.

Mike co-founded The Rebel Fleet in 2015, built to simplify production workflows to give creatives the freedom to create. The Rebel Fleet team is equipped to implement workflows and deliver solutions for complex productions, promoting collaboration and consolidating key metadata.
Laura Elkington

Art Director and Production Designer Laura Elkington's career has spanned over 30 years in film, television and commercials. Starting as an art department runner in the mid-90s, she learned her trade from some of Australia's top professionals on films such as Pitch Black, Scooby Doo and The Chronicles of Narnia: Voyage of the Dawn Trader. On the TV side, Laura worked across a number of Australia's biggest reality shows, including the likes of Big Brother, Celebrity Love Island, as well as Australian films such as Sweet River and the forthcoming, A Savage Christmas.

Working in commercials for some of the world's biggest brands has given her an immense experience of fast-paced production, including the crossover with new ways of shooting, such as virtual production. Laura is also the founder of Queensland business, Prop Hire Brisbane.