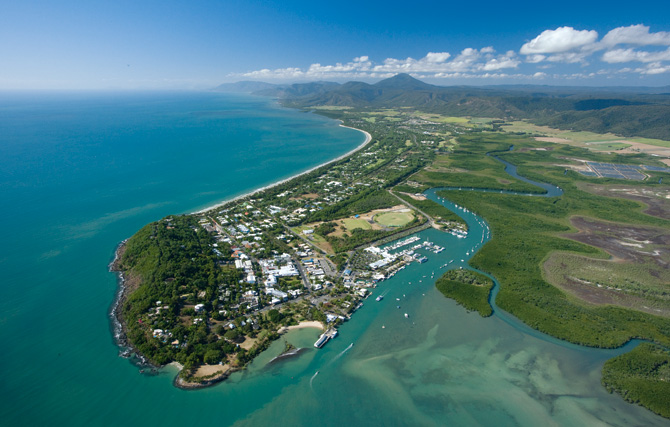 MEDIA RELEASE – FOR IMMEDIATE RELEASE
---
A 12-episode teen mystery drama by Brisbane-based production house The Steve Jaggi Company will start filming in Port Douglas late October, with support from the Queensland Government through Screen Queensland.
The wholly Queensland-made series Dive Club, which includes post-production by Brisbane company Serve Chilled, will be released in 2021 on an Australian commercial broadcaster, and outside Australia to a global audience of over 190 countries on Netflix.
Premier Annastacia Palaszczuk said that her Government was proud to support the Queensland screen industry and overall economic recovery through her strong commitment to investing in the work of local producers.
"I am delighted to announce that filming is forthcoming on the series Dive Club, which is currently estimated to create in excess of 110 jobs for Queenslanders and inject nearly $8 million into the economy," the Premier said.
"Dive Club will showcase the tropical paradise location of Port Douglas and its lush surrounds to audiences across Australia, and the world, while providing jobs and training opportunities for established and emerging local crew permanently based in Queensland.
"Supporting this production is one component in our delivery of The Far North Queensland Screen Production Strategic Plan, which is successfully generating positive economic impact in the region.
"With additional outcomes for FNQ tourism, hospitality, logistics and transport, just to name a few, it's not only local filmmakers who will benefit from this exciting new production."
The Steve Jaggi Company, which produces feature films and series for global markets and major distributors including Netflix, MarVista Entertainment, Universal and Disney Channel, is yet another example of a strong and innovative Queensland business success story.
Screen Queensland CEO Kylie Munnich commented on The Steve Jaggi Company's impressive global production track record, as well as its demonstrated commitment to gender parity in the industry.
"This is the third Steve Jaggi Company production we have supported, following Swimming for Gold filmed in Brisbane, and This Little Love of Mine, which was filmed in Cairns.
"We are also delighted to see Dive Club feature strong lead female characters, as well as a wealth of female directors working on the series, including Hayley MacFarlane, Rhiannon Bannenberg and Christine Luby," Ms Munnich said.
"Screen Queensland wishes The Steve Jaggi Company and all involved in the production, both on and off-screen, a fantastic shoot in film-friendly Far North Queensland."
Dive Club follows a group of skilled teenage divers as they strive to uncover a mysterious disappearance that will change their small town and each other, forever.
Dive Club Producer and Showrunner Steve Jaggi said the drama series was always envisaged as a Queensland production, with Port Douglas the ideal location for the fictional seaside town of Cape Mercy.
"Port Douglas was my first choice for Dive Club from the get-go as it's exactly the tropical wonderland I pictured Cape Mercy to be in my imagination.
"Following our positive experience of shooting This Little Love of Mine in the region, the decision to return to Port Douglas and FNQ was an easy one,"he said.
Mr Jaggi emphasised that as a Queensland creation, Dive Club predominantly employs talent who already reside in Queensland.
"We are proud to be a Queensland based company and are always thrilled to be working with the fantastic cast and crew that our very own home state has to offer."
Producer Spencer McLaren said the company's decision to expand into television series was a natural evolution for the brand.
"With more young adult and family audiences looking for appealing and bingeable stories on their smaller screens, it seemed a natural progression for us to create content that fits that demand."
The production of Dive Club will operate in compliance with the Queensland Screen Sector COVID Safe Work Plan developed by the Queensland Government and Screen Queensland.
-ENDS-

– MORE IMAGERY BELOW –
ABOUT SCREEN QUEENSLAND
Screen Queensland is a Queensland Government owned company that invests in talent and production to grow a creative, innovative and successful screen industry with a focus on stories and audience, secures production and post, digital and vfx to Queensland, and delivers an active screen culture through festivals and events funding across the state. Screen Queensland invests in stories and talent through a range of mechanisms including development, production investment, initiatives, sqhub and mentorships. Screen Queensland is deeply committed to increasing diversity in the screen industry to reflect the Australian community. For more information visit screenqld.com.au
ABOUT THE STEVE JAGGI COMPANY
Based in Brisbane, The Steve Jaggi Company (SJc) produces feature film and series content for the global market. Recent feature films have been acquired by Netflix, Universal, Disney Channel and MarVista Entertainment. As the global demand for content continues to increase, the company has developed a unique and sustainable business model unrivalled in the Australian film industry that brings together production, post and distribution into a single vertically integrated production pipeline.
ABOUT NETFLIX
Netflix is the world's leading streaming entertainment service with 193 million paid memberships in over 190 countries enjoying TV series, documentaries and feature films across a wide variety of genres and languages. Members can watch as much as they want, anytime, anywhere, on any internet-connected screen. Members can play, pause and resume watching, all without adverts or commitments.
---
Media Contact
Liana Cantarutti
Marketing and Communications Coordinator, Screen Queensland
media@screenqld.com.au | +61 7 3248 0524