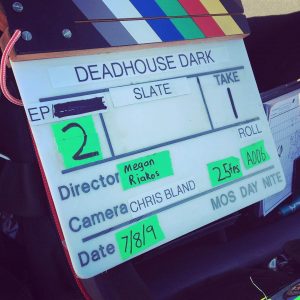 Following the international success of his award-winning short horror film, Post Mortem Mary, Queensland writer and director Joshua Long is set to shock more viewers as he writes and directs an episode of the upcoming Deadhouse Dark series.
Deadhouse Dark is a series of six short horror films set for YouTube and deadhouse.tv anchored by a woman who orders a 'mystery box' from the dark web, and then discovers that each item is linked to a macabre real-world headline.
The project is being presented by an experienced team led by Enzo Tedeschi, who has built a name in the horror genre with projects such as Event Zero, and will give six emerging writer/directors the opportunity to write and direct an episode each – Queenslander, Joshua is one of the talented six.
Joshua's successful Post Mortem Mary film, was created under Screen Queensland's (SQ) SCREAM! Queensland program which aimed to feed new content into the growing global demand for horror. Deadhouse Dark has received investment from SQ and Screen Australia, and is aimed at developing talent and ensuring the future of the horror genre.
Joshua, a self-confessed horror nerd, is excited to be working on this new series, which he hopes will help him on his way to creating his first feature film.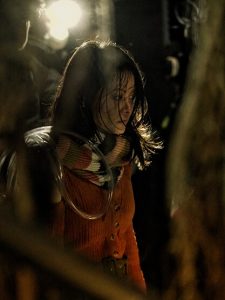 "I haven't worked with Enzo before and I'm excited to learn, collaborate and work with such an experienced professional, as well as the other really talented directors and crew.
"The ultimate goal that I'm working tirelessly towards is being able to create feature-length versions of Post Mortem Mary and My Empire Of Dirt – and to make them both in Queensland!"
SQ is excited to continue to support the horror genre and are looking forward to more great things from Joshua! If you'd like more information about getting involved in opportunities like Deadhouse Dark or any other initiative's check out our Apply Now section. Or if you're looking to create a project like Deadhouse Dark take a look at our investment Guidelines.