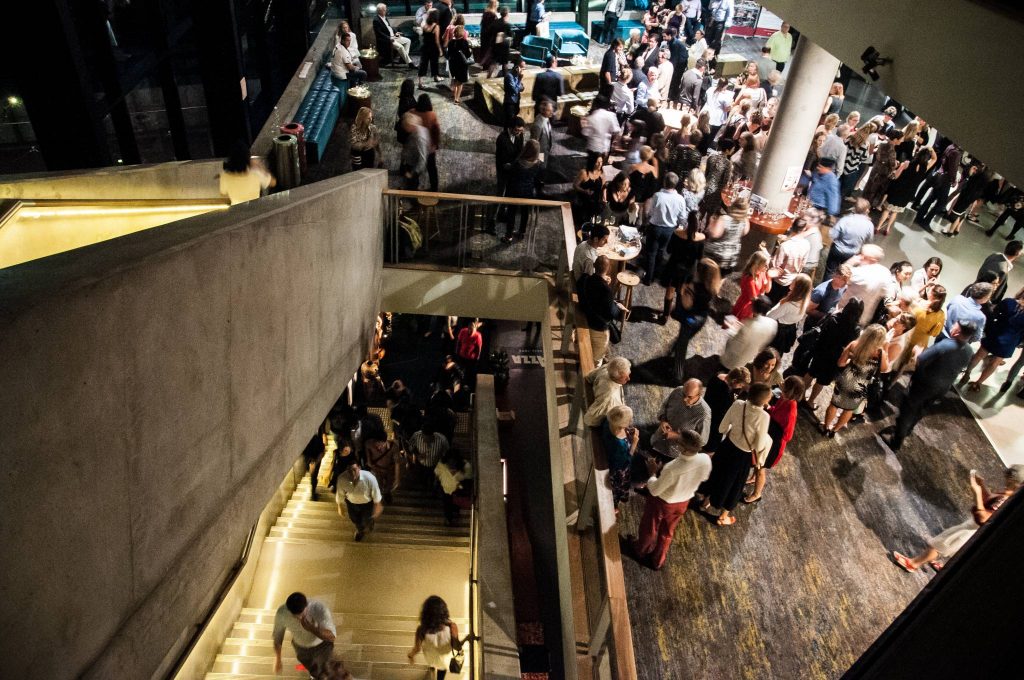 Ten festivals will receive more than $76,000 from the Queensland Government through the Screen Queensland (SQ) Screen Culture Funding Program, to deliver a wide range of film screenings and events in the first half of 2020.
The events will feature a diverse program of homegrown and international features and short films, to entertain and inspire numerous regional and metropolitan communities.
An array of festivals and cultural events have received funding, such as the Alliance Française French Film Festival in Brisbane, Brisbane Queer Film Festival, Sunshine Coast Surf Film Festival, the Vision Splendid Outback Film Festival in Winton and popular regional touring festivals Wide Angle Film Festival and Flickerfest.
SQ CEO Kylie Munnich said that in addition to delivering outcomes for audiences across the state, the program supports the ecosystem of the local screen industry.
"Last financial year, over 90,000 Queenslanders attended SQ-supported Screen Culture events, so there is enormous appreciation for cinema in our state, as well as demand for Queensland-made content," said Ms Munnich.
"Our program ensures that film festivals continue to provide an invaluable platform for local filmmakers to screen their productions, as well as show award-winning or international content to inspire the next generation."
Ms Munnich added that the Screen Culture Funding program also demonstrated SQ's commitment to inclusivity in the screen industry.
"We invest in festivals that truly reflect the diversity of our population, and provide access to screen events to several regions, from the Darling Downs to Far North Queensland." said Ms Munnich.
One of the supported film festivals is the Wide Angle Film Festival (WAFF), which annually offers more than 90 communities across Australia the experience of Australian and international award-winning short films reflecting the lived experience of people with disability.
"2020 will be WAFF's third year in Queensland and since November 2018 we have reached over 8,000 people," said Festival Director Jaqueline Cosgrove.
"Of course, the funds enable us to undertake many of the activities that bring the Festival to Queensland as a free event, but the benefit to us and the community is much more than that."
Applications are open now for the current round of the Screen Culture Funding Program with councils, regional community groups and individuals are encouraged to apply. For more information and to apply, visit www.screenqld.com.au

SCREEN CULTURE FUNDING RECIPIENTS ROUND 2 2019/2020
Wide Angle Film Festival | Various Queensland Regions TBA, January – November

Brisbane Backyard Film Festival | Brisbane, 29 February – 1 March
Flickerfest | Brisbane, Noosa, Nambour, Toowoomba, Mackay, Maryborough, Townsville, Gold Coast, Cairns, Airlie Beach, Birdsville, Dalby Chinchilla, February – May
Wellness Roadshow | Gold Coast, 15 – 16 March
Alliance Française French Film Festival | Brisbane, 15 March – 15 April
Brisbane Queer Film Festival | Brisbane, 5 March – 15 March
Adaptable | Brisbane, 25 March
WOW (Women of the World) | Brisbane, 2 – 5 April
Sunshine Coast Surf Film Festival | Caloundra, 12 May – 16 June
Vision Splendid Outback Film Festival | Winton 26 June – 4 July


-ENDS-