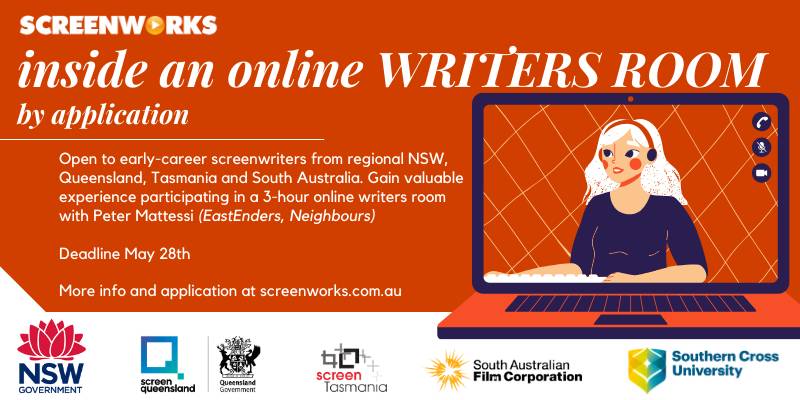 Applications close 28th May, 2020
---
ABOUT SCREENWORKS
The principal object of Screenworks is to promote and advance the screen industry in regional, rural and remote Australia. For more information, visit
screenworks.com.au
---
A Screenworks initiative, supported by Screen Queensland
---
Applications are now open for submissions from people living in regional areas of Queensland to apply for Inside an Online Writers Room – A 3 hour workshop where participants will gain valuable experience participating in a demonstration writers room being guided by multi-award-winning screenwriter and story producer Peter Mattessi.
Each of the participants will receive the experience of being part of an online writers room and be exposed to the process, tools and techniques and supported in their writing skills development.
This opportunity is open to early-career writers seeking experience in working with a team of writers to develop a story concept following standard industry procedures.
There is a limit of 6 people per session. Workshops will run 10am – 1pm and participants will be selected for one of the following dates, June, 16, 17 or 18th.
This is offered at no cost to the selected participants
---
REGIONAL QUEENSLAND DEFINITION
Regional Queensland in this instance is defined as a 100 kilometre radius of the Brisbane or Gold Coast central business district.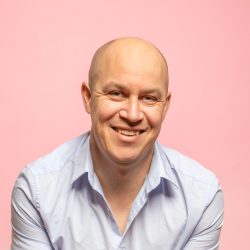 About Peter Mattessi
Peter Mattessi writes television across the UK and Australia, writing somewhere around fourteen hours of drama every year. In the UK he is on the EastEnders core writing team, and was just nominated for the Writers' Guild Award for Best Long Running Drama script, having won the award in 2018 for his episode of Holby City. In Australia he is a long-term writer for Neighbours, and has been nominated for the Writers' Guild Award for Best Serial Script four times, winning it in 2018. He is also an originating writer and series consultant for The Heights on ABC Australia.