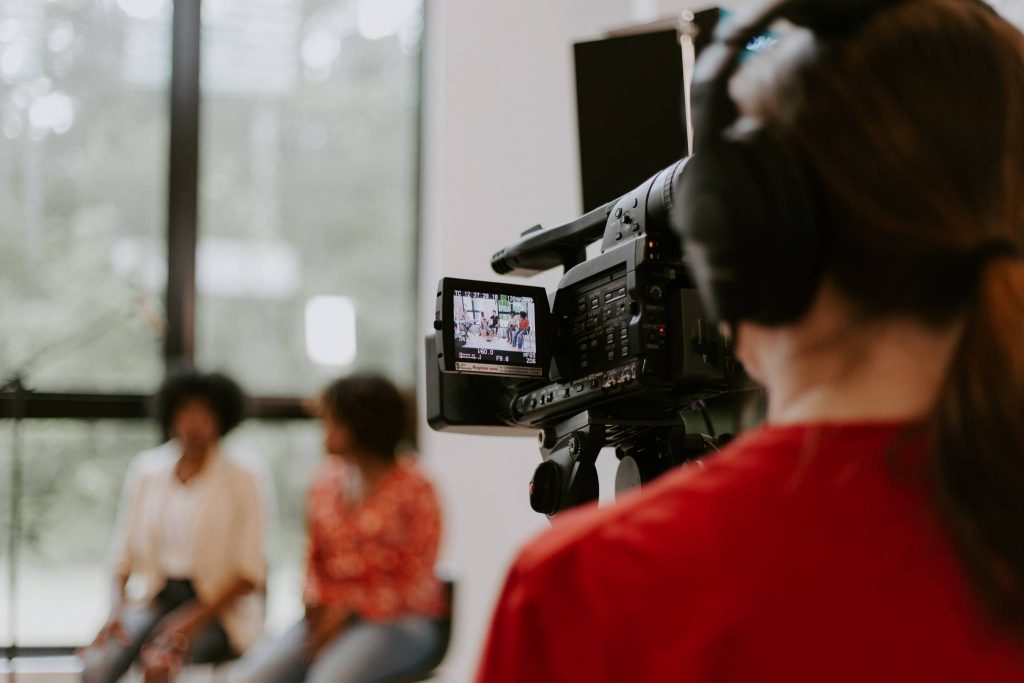 ABOUT THE INITIATIVE
Screen Queensland and ABC partnered to deliver up to three 10 minute factual short films, sizzles or trailers, for distribution on ABC platforms. The projects will act as a proof-of-concept that the team can use to pitch a returnable factual series to the marketplace.

Based on a brief, the films examine the theme of identity, exploring questions of who we are, who do we look at with admiration and why, and why and how do we see ourselves as Australians?
Seven teams have been shortlisted to refine their ideas in a workshop with ABC executives. From these seven projects, up to three will be selected to progress to production and distribution on ABC digital platforms.
ABC Factual & Documentary is responsible for thought-provoking and inspiring programs such as Old People's Home for 4 Year Old's, Employable Me, Anh's Brush With Fame, War on Waste, Restoration Australia, Magical Land of Oz, Aftermath: Beyond Black Saturday, Back In Time For Dinner, Exposed and Don't Stop the Music.
---
DEVELOPMENT RECIPIENTS
Toy Shop Entertainment (Ruby Schmidt, Brodie Poole and James Latter)
My Bionic Body
My Bionic Body follows a team of occupational therapists and engineers as they design, create and explore bespoke technology to support people living with a disability.
Jetzak (EJ Garrett, Jill Robinson and Kaylene Butler)
BuyingBlack
The Grand Designs of Aboriginal businesses. A series about commerce and culture, telling the stories of Aboriginal business owners as their aspirations, their dreams, their motivation and their fears are all tested against their ambition, their skills, their expectations, and their funds.
Hallowed Studio (Jeremiah Kato, Zacharias Scott, Damon Whiteley and Jean Paul Malengret)
Rockin the Suburbs
A buddy docu-series following childhood friends Zach & Jerry as they rock the suburbs of Brisbane in their 1977 Triumph 2500s, exploring & celebrating the wide-ranging food and cultural traditions of local residents from ethnic minority groups – one story at a time.
Michael Griffin and Steph Tisdell
Kerbside Roadshow
Kerbside Roadshow skips the antique fair, as our hosts arrive at suburban streets for that classic Aussie tradition – the kerbside collection. This show celebrates the stories of the items ordinary Aussies are chucking out, and the histories they tell.
Glace Chase and Paige Rattray
Glace's Big Things
Having deeply repressed her rural Australian roots- trans rock'n'roll New Yorker Glace Chase is the ultimate fish out of water adventuring through Queensland's iconic Big Things in a hilarious reality tv meets roadtrip doco series that asks: "has Australia changed as much as I have?"
Mikaela Cumbers, Stephanie Dower and Tanya Modini
Gaysian
An anthology series following modern-day love in the Asian LGBTIQ+ communities of Australia.
Kiosk Film (Sara Taghaode, Grace Uther and Claire Christian)
Brothers Book Club
Brothers Book Club is a book review show that showcases the unique views of a diverse group of young adults as they review and analyse novels from Australian secondary syllabus in an exciting and entertaining way.