Free online zoom webinar
Wednesday 3 June, 10am
(After registering, you will receive a confirmation email containing information about joining the webinar)
---
Join us at 10am Wednesday 3 June for an online In Conversation event with Stephen M. Irwin and Leigh McGrath, the creators of the SQ-supported ABC TV series, Harrow.
A must-see for Queensland screenwriters, as Stephen and Leigh will reveal insights into their careers and craft.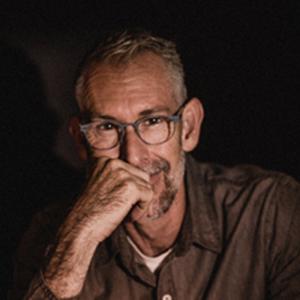 Stephen M. Irwin
Co-Executive Producer and Head Writer
Stephen is a screenwriter and novelist. His acclaimed supernatural novels The Dead Path and The Broken Ones were published internationally and are both in the process of adaptation to the screen. Stephen was creator and writer of Australian crime drama series Secrets & Lies (made originally for Network Ten and remade in the USA for ABC). He wrote the feature Australia Day (Foxtel), miniseries Wake in Fright (NetworkTen), was head writer on Tidelands (Netflix), and is co-creator and head writer of forensic crime drama Harrow which is now filming its third season.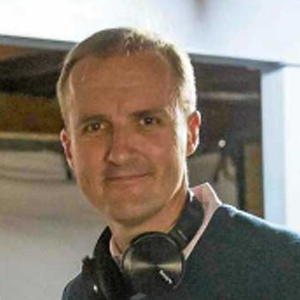 Leigh McGrath
Co-Executive Producer and Head Writer
Leigh McGrath is an AACTA nominated Producer and Writer who co-created Harrow with Stephen M Irwin, along with the hit Netflix series, Tidelands. Before this, Leigh produced the crime thriller Secrets & Lies for Network Ten; The Strange Calls for ABC2; and the feature film Australia Day, starring Bryan Brown. He also produced Athelstan's Journal based on the hit US drama series Vikings. Leigh has worked extensively internationally, where he wrote and script produced drama series in Europe and the UK, including ITV's long-running police drama series The Bill. He also worked for the BBC on variety of drama productions, including The Lost Christmas with Eddie Izzard, M.I. High, Roy and Me & My Monsters. Before this, Leigh was a scriptwriter and script producer on numerous Australian drama series including Home & Away, Out of the Blue and Winners & Losers.