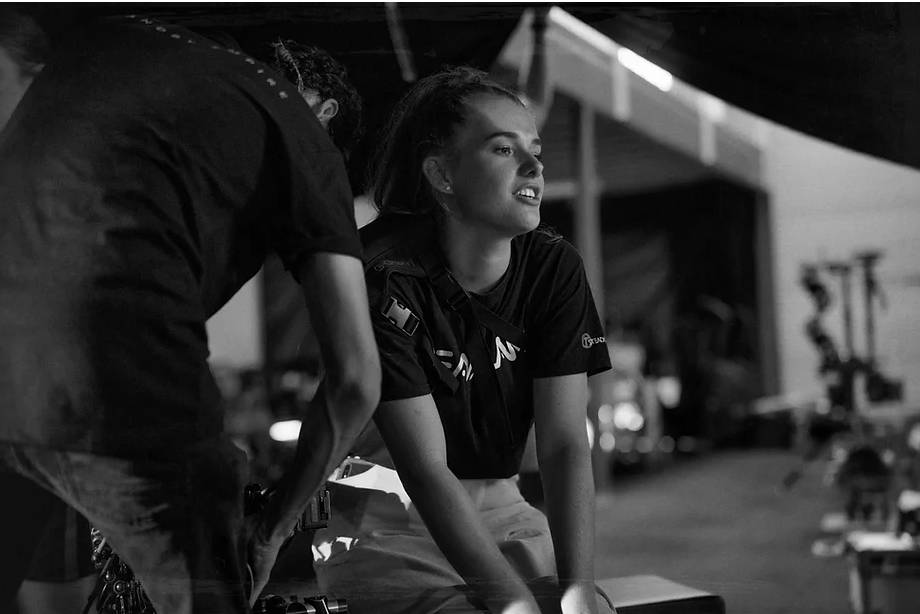 SQ is delighted to announce the three recipients of the SQ Mentorships 2020.
The SQ Mentorships program is being delivered as part of our commitment to diversity and achieving gender parity in the screen industry.
These outstanding mid-career screen practitioners will commence a 12-month curated mentorship to support them in undertaking a program of professional development and credit-based placements.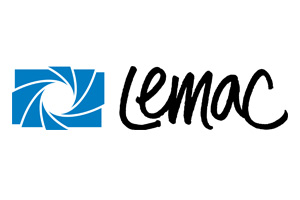 ---
Cinematography Mentorship: Shay-Lee Smith

Since graduating her Bachelor of Film and Screen Media Production in 2016 and being nominated for best cinematography amongst her graduating class, Shay-Lee has been awarded the ABC John Bean ACS Memorial Scholarship to study her Masters in Screen Production specialising in Cinematography at Griffith Film School in Brisbane. She has a passion for the moving image and doesn't like to restrict herself to one style. She believes experimenting with different genres and formats is what keeps cinematography interesting and fresh.

As part of this mentorship, Shay-Lee seeks to complete a course at AFTRS that will build upon her existing skillset.

www.shay-leesmith.com
Aboriginal & Torres Strait Islander Mentorship – Cinematography: Merryn Trescott
Merryn is an emerging filmmaker specialising in cinematography, directing & producing. She is a proud Wiradjuri woman and her connection to culture informs her practice.

As an emerging cinematographer, producer, and creative director she thrives on collaboration and believes that effective collaboration heightens all creative processes. Merryn has on set experience directing & working in the camera department, alongside liaising with all on-set teams and assisting where required.

She also has post production producing experience gained through attachments at The Post Lounge.
Merryn's goal is to use her creative skills and practice in a socially engaged fashion to bridge the gap between indigenous and nonIndigenous Australians by creating and performing in the media, film, web and television series that the next generation will consume.

She has a keen interest in directing and cinematography as these disciplines are paramount in shaping future medias to tell culturally and socially relevant stories.

Working extensively with Digi Youth Arts has informed how she approaches projects with the correct cultural protocols. She believes this mindset is not only applicable to Indigenous Australians but to work created by people of all cultures and is an important framework to utilise during any artistic practice.
---
Games Mentorship: Helen O'Loan
Helen is a Brisbane-based Production Designer and has worked on a varied range of productions, from designing Netflix feature film OtherLife, to working in the Art Departments of films such as Pirates of the Caribbean, The Great Gatsby, Chronicles of Narnia, Unbroken, and Peter Rabbit as a concept illustrator and set designer. Throughout her career she has consistently chosen productions that will challenge and grow her skillset, contributing to her diverse range of abilities that come under the umbrella of Production Design – Concept Illustration, CAD drafting and 3D modelling.

Through this mentorship, Helen hopes to pursue her passion for digital design and its applications in gaming and interactive media.

www.helenoloan.com
---
Producer Mentorship: Alice Willison
Alice produced Season 2 of The Other Guy – a 6 x 30min comedy drama series for Stan and Hulu created by and starring comedian Matt Okine, produced by Aquarius Films in association with Wooden Horse, which premiered in December 2019. She was also a co-producer on Season 1 of The Other Guy and an associate producer on The Unlisted, a 15 x 24 min series for ABC and Netflix created by Justine Flynn, produced by Aquarius Films in association with Buster Productions, which premiered in September 2019.
Since officially launching her new company Rhapsody Films on the Sunshine Coast, he has developed a strong slate of five television programs with early marketplace interest. The slate is comprised of original concepts which have been created and developed by both established and emerging talent including Justine Flynn, Rhys Graham, Anya Beyersdorf, Thomas Wilson White, Michelle Lim Davidson and Undi Lee.
Alice's primary goal is to develop the brand and slate of her new company while building on her producing experience and expanding her industry connections both locally and internationally.

www.rhapsodyfilms.com.au
---