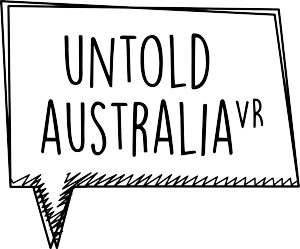 SQ recently unveiled a new initiative partnering with SBS in Untold Australia Season 2 which will commission up to four talented Queensland filmmakers, or teams, to develop, produce and market VR short-form documentaries exploring the diversity of Australia's people, their cultures and lifestyles.
For inspiration, check out these powerful documentary projects using your Google Cardboard headset or online:
Waves of Grace – Waves of Grace follows the experience of Decontee Davis, an Ebola survivor who uses her immunity to help others affected by the disease.
A History of Cuban Dance – organic, spontaneous, sexy dances progress chronologically through Afro-Cuban, Santeria Rumba, Mambo, Cha-Cha-Cha, Salsa, Breakdancing and Raggaeton, reflecting the broader story of Cuban history as revealed in the moves.
Clouds Over Sidra – The Zaatari refugee camp is home to 130,000 Syrians fleeing violence and war. This is the story of Sidra, a 12 year old girl who has spent the last 18 months in Zaatari.
The Displaced – Nearly 60 million people around the world have been driven from their homes by war and persecution – more than any other time since World War II. Half are children. The Displaced is the story of three of those children.
My Mother's Wing – In Gaza, foundations are built, destroyed and built again. This virtual reality experience follows the struggle and strength of a mother coping with the death of her two children in the 2014 war.
Applications close 5.00pm (AEST) Monday 11 April 2016. Visit the initiative webpage to view the guidelines and FAQs.