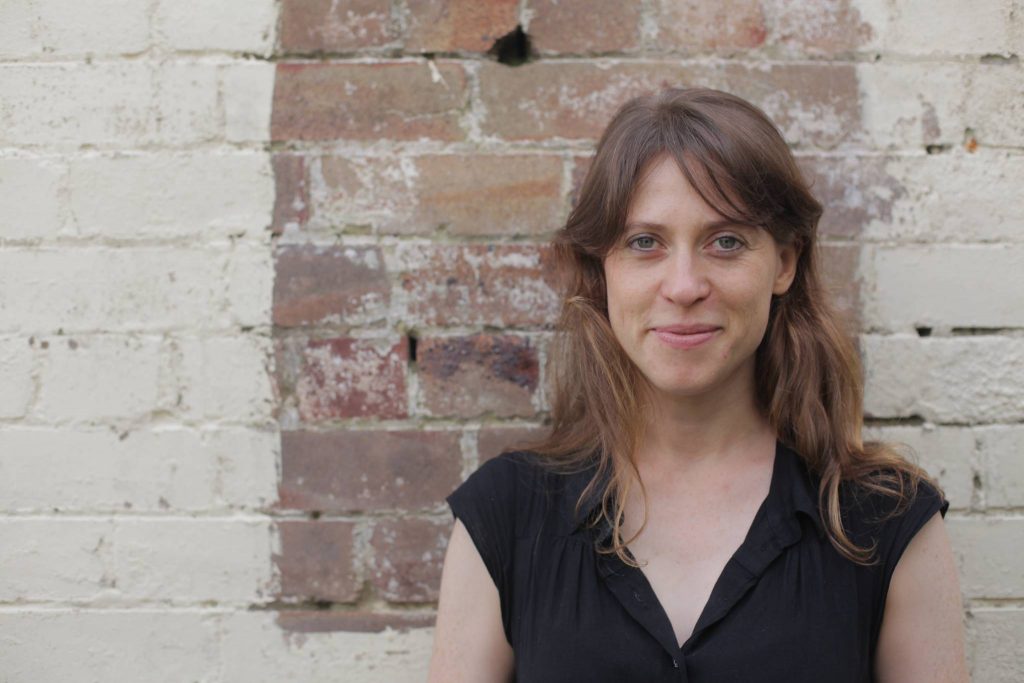 Embed code:
Read transcript

AIMḖE LINDORFF
Welcome SQ On Air, a podcast presented by Screen Queensland, sharing the issues and news affecting the industry and culture of the Queensland screen sector. I'm Aimée Lindorff, and in part 2 of Queensland Responds, we explore what business online looks like for screen industries, and the effects on production. We'll talk to Writer/Director Martha Goddard about micro-production All Our Eggs – and how the project adapted to find new life during the shutdown. We'll hear more from EVP of Content of Screen Queensland, Jo Dillon, and revisit Gold Coast Film Festival, Ludo Studio, Like A Photon Creative and WildBear Entertainment about how they're reshaping their business and redefining success during this time. So stay tuned as we explore a changing screen industry with SQ On Air
Queensland screen industry is resilient. Challenging circumstances of working in Queensland demand innovation and creativity – the isolation and distance alongside environmental threats, such as floods, fires, cyclones and drought, make for an agile industry and flexible work practice. But a global pandemic is something really new and it hit quite close to home with the first public Australian cases reported on the Gold Coast. From March 13 2020, the Australian government issued restrictions, limiting non-essential, organised gatherings to fewer than 500 people. Film festivals across the country, including Gold Coast Film Festival were forced to cancel or indefinitely postpone, as CEO and festival director Lucy Fisher describes
LUCY FISHER: Gold Coast Film Festival is held in April. We were set to have just over 200 separate events, films, panels and parties. And that spanned across 14 different Gold Coast venues. So kind of a lot of people involved, a lot of stakeholders, and a lot of films and a lot of guests. When we cancelled the festival on that March 13th, we were four and a half weeks away from the festival beginning. Probably the hardest thing was, we had such an amazing team of contractors, just incredible. We just worked altogether so hard to put together this program, launch it. We're just getting such great feedback and media coverage and I think everyone was quite excited. And then to have to let them go before their contract to actually finished, was also really, it was really tough as well.
AIMḖE LINDORFF: And from the end of March, all non-essential services were restricted, and an already challenging industry was facing uncertain future. Productions were shut down across Australia, effecting thousands of jobs for the Australian film industry. This was uncharted territory and for many Queensland businesses and the freelancers employed within the green industry and indefinite shutdown was a frightening prospect. At the time, the Screen Producers Association estimated 30000 contractors, freelancers and crew were at risk One of those was writer/director Martha Goddard
MARTHA GODDARD: 2020 was off to an excellent start for me, pre COVID. I had just come back from the Charlie's writer's lab in LA. So I came home, and was heading into redrafts, at that time I was also offered to direct my first episode of broadcast TV with Jonathan Schiff's Queensland based production The Bureau of Magical Things 2. So I was partway through directing that episode. I had shot two days on location on the gold coast, and I was about to do two and a half days in the studio when the production had to make that very difficult decision to go into lock down. As a freelancer in the screen industry, it inherently involves a level of uncertainty. So there are peaks and troughs when you're busy and when you're not, but really you're never more valuable and in demand than when you're working. And usually one job leads to another job or, you know, you, you go through these periods of being back to back and then you have some recuperation time, but you've got your eye on other productions coming up that you can apply for. I think COVID just meant that the shutdown was particularly daunting because you didn't know when it was coming back up or when productions would be able to go live again, or if they would even be able to sustain themselves through this time, but to get halfway through and to be unsure really what the status would be at the start of COVID. Everyone was very unsure how long this was going to last, if things would go back to normal, what is the new normal? So, yeah, I think we've all had to take a step back and reflect on our careers, but certainly as someone who has aspirations to work in television and in long-form to be so close to not to maybe to be able to complete that credit was yeah, a little anxiety inducing.
AIMḖE LINDORFF: as the initial shock of social restrictions faded, an interesting prospect – communities were turning to storytelling on mass for content and comfort. Screen Queensland's Jo Dillon describes
JO DILLON: I think it's fair to say that the first thing that most people did when they went into lockdown was switch on the TV. The one thing that we all have been doing is consuming stories and screen stories in particular. I think of being part of the fabric of how we've made our way through this period of lockdown and I think one of the challenges will be for us as an industry and industry globally is to continue to be able to meet that demand. That said that can be an opportunity for a territory like Australia and for Queensland in particular, if we can get back into production or if we can find different ways of promoting those stories, that we have been able to continue to make our through our animation companies, through our factual companies, through those leaner and more nimble productions that have taken up different methodologies to carry on making work, then there's obviously an audience out there for our stories for those creative ideas.
AIMḖE LINDORFF: The consumption of screen content has moved beyond the productions themselves and incorporated engagement directly with content makers. As creatives step away from set, they've been able to actively engage with promotion and in turn, audiences. The slowdown of the industry has meant the connection the two has never been closer. For Ludo Studio, the release of Season 2 of Bluey was fortuitous. With kids at home, all eyes turned to resources created for young audiences. Those first days of school closures coupled with the slow release of episodes saw a massive swell of engagement not only from their target audience, but from viewers of all ages hungry for entertainment. And with the Bluey team themselves transitioning to work from home, they were able to observe the audience response in real time, online. Producer in charge of Finance and Strategy, Daniel Schultz explains.
DANIEL SCHULZ: We deliver bluey in two lots. So the first 26 episodes are, and then the second 26 episodes. And we were quite fortunate that ABC really wanted to get those first 26 out as quickly as possible, which ended up being as soon as we delivered them, which was in mid-March. That was right at the point that things were starting to get shut down, so we weren't able to have our large, big screening with all of our family and friends for, for the first time it was broadcast. So that was a little disappointing. But seeing over the following weeks that everyone was able to then when stuck at home watch bluey was kind of incredible. There was a huge sort of engagement from all of the studio with all of the fans who are responding and Sleepy Time was such a huge episode for the studio, to see that go out while everyone was working from home and all of the artists sort of really getting behind all the amazing responses from, from the audience and really sort of engaging with them and showing off their work as well, that was sort of incredible to watch.
AIMḖE LINDORFF: For Martha Goddard, this direct engagement with audience through social media sparked an interest in short form storytelling, and an opportunity to revisit a shelved project.
MARTHA GODDARD: We had this project, all our eggs, the producer, Dan Pritchard, and I have been developing all our eggs for several years now. It was initially a project that he brought to me. It was a book by the incredible playwright. Vanessa Bates. It was a memoir, Legs Up and Laughing, about her experience of IVF. Very biting a lot of dark humour. And I just fell in love with, I fell in love with this, this book. So yeah, we, we applied for screen Australia's Gender Matters initiative. And so we received some development funding through that and that enabled Vanessa, Dan and I to have an initial writers' room and brainstorm. And then for me to go and undertake some pretty extensive research. So then we developed this, this series in a conventional way. And we also shot a short proof of concept with our lead actress, Adrienne Pickering, and then at the ABC were interested in the project based on the short proof of concept and the scripts. And then funding that, that piece of the pie of funding fell through. So we picked it up when we were shopping it around different places. We weren't really sure what we were going to do with it next. We both had other projects on the go then COVID happened. And we started looking at the potential to experiment with the, with the footage that we had. We had this great seven minute proof of concept, and we also had shot these additional three micro shots, so these were one minute moments. So when COVID happened and we had this time and we were both a little bit creatively starved, Dan and I talked about releasing these micro shots and creating other micro shots from the existing teaser just to throw it out there and see what sort of reception we got.
AIMḖE LINDORFF: All Our Eggs launched on the video platform TikTok – and the series currently sits at over 3.5 million views. It was soon released on Instagram, and this demand for online content opened new possibilities.
MARTHA GODDARD: So the lockdown and having to cease all other development or other projects meant that Dan and I had the time to, to refocus and experiment with Eggs. It meant that we really had a chance to engage with the platform in a meaningful way and to, to generate new content as we went. So it's really afforded us the opportunity to explore and to prove that we do have an audience or to find that audience to start a conversation with that audience. I've now written 42, one to three-minute, so that's been really creatively, quite exciting to write for a new medium. We will apply for funding, but this opportunity has meant that we've been able to develop material without any support to show that there is a model and that it works. So we can say with confidence that the micro shorts actually work and reaching that people and that there's a qualitative impact on the community we're building.
AIMḖE LINDORFF: Direct engagement with audiences has proven an exciting addition for TV productions, but for films and festivals the transfer online has proven less than ideal. For WildBear Entertainment's Veronica Fury – the film festival circuit is a critical part of a documentary film's distribution, and the cancellation of the major festivals has serious implications.
For me, my bigger films are really important part of my slate. They're the feature documentaries that have often had three or four years of love and passionate blood, sweat, and tears put into them. And they're important films that travel well here and abroad. Some of them in the past go to the likes of Toronto and London film festivals. We work with Netflix, universal Warner brothers, some big players they're important to me as a producer and to the WildBear slate. We've had huge impact from COVID on shows like that because they can't have their usual festival circuit release. So we're now working with our festival partners, and we're needing to work with them on how to delay that release. That feels like such a shame, but they still are planning for a release. For the feature documentaries, I think releasing them under these COVID restrictions is a little sad though. It's been great that the festivals are reinventing themselves into online platforms and distributors are working with PVOD and new ways of getting films, premiering to audiences. But for me, after all those years of work, not having that red carpet experience, not sharing the screening with an audience reaction is it's a little sad. I miss that. I miss the feeling and the energy of us being together, not just watching our shows online. And I guess I need to adapt and start to look at how do you see how an audience is reacting, I guess. With these delays, there are financial considerations holding a film back. So these delays have quite a big impact on a large film going into the tens and thousands of dollars.
AIMḖE LINDORFF: Online programming has in some cases expanded the reach of events and organisations beyond their physical location. But the implications of a post-pandemic world weighs heavy on the festival and live entertainment industry.
LUCY FISHER: We've never really done online content aside from live social media as part of the festival. So to do SIPFEST as a short film festival or short film viewing online and to do Screen Industry Gala Awards is a live awards. Ceremony was incredibly different for us. And so to, to get the 4,000 views, we were incredibly excited by that. So in person at SIPFEST, we would normally get approximately 3,000 people come through over the course of the whole night. And so actually it represented almost a third more audience for that particular event. And again, for the screen industry gala awards to, I think it's a 4,200 on, on Facebook views, but in person, that event is, you know, restricted to sort of 150 people at a gala dinner. So actually, you know, I think it really was an incredibly positive thing for us to put those two things online. I strongly believe the festival experience is, is rooted in the idea of an in person experience. And that's a really core part of any festival. Having experienced online events and, and running them, I think there is certainly the opportunity now to incorporate some online opportunities as part of what, what we do with the festival in the future. And I think that will also help us expand outreach, maybe reach more remote communities, reach people who might have access issues to attend a festival event in person. It won't be certainly part of absolutely everything that we do, but it's an exciting add on for a few things that we can really think about when we're planning the next festival.
AIMḖE LINDORFF: Global pitching markets are adjusting to an online future, at least for now. For an industry so reliant on relationships, the change in how we engage within the industry is certainly an adjustment. With their usual pitch markets postponed or transitioning to online models, for WildBear Entertainment, the immediacy of the in-person pitch has given way to digital discussion, changing the tenor of the commission process.
VERONICA FURY: With WildBear having 65% of its business overseas, with this COVID pandemic playing out, our usual markets have been shut down. MIPcom, MIP TV, Cannes, everything's shut. And so we've had to take our business pitching online and that has slowed down the pipeline. There hasn't been that immediate response being face to face with someone getting to know your client, that we do. We sit and have that chat, have that interaction has now gone on to a more digital, colder, cold pitch process that isn't as rewarding either personally, but also business wise. For me, the Brisbane WildBear office, the work we are doing now is repeat business. So it's relationships that have already established. They know me as a producer, they know my team, they know my product. We've had a marked slowdown in new relationships and that's because the markets have been shut down.
AIMḖE LINDORFF: For Australians wanting to reach global audiences, this transition to online is opening new doors. CEO & Co-Founder of Like A Photon CreativeNadine Bates sees the distance closing on international markets.
NADIA BATES: Our industry so far has relied on those conferences that you attend in person every year. But honestly, this, this has actually levelled the playing field a little bit. Nobody can go to Cannes, nobody can have drinks with the buyer from wherever. So we're all kind of at the same level, all of a sudden, and because people are naturally taking Zoom calls every day, a Zoom call from Australia is assignments, zoom call from LA to New York. When we talk about the future, being very different to where we came from pre COVID, I think that it will outline to our industry, that we don't need to get on a plane and fly to France, to sell things. We're more than capable of selling things from here and maybe doing one or two trips a year. But we were meant to be presenting at Cannes, in May and when it was cancelled, I've gotta be really honest. I found nothing but relief. The last thing I want to do is get on a plane, pay an exorbitant amount of money to potentially have somebody say that something is good. When, when there is no reason that it can't be done over the internet or through email and phone call, like we live in the modern world. It's time that we all caught up to that.
AIMḖE LINDORFF: As restrictions are starting to ease, the Australian Screen Sector Task Force are looking to support the screen sector as they recommence production. Consisting of SPA, Australian Film Television Radio School, Screen Australia, the MEAA, state agencies, guilds, national broadcasters ABC and SBS, AusFilm and a number of prominent production companies, in consultation with the Commonwealth Department of Health the Australian Screen Sector Task Force was formed to provide support and assistance to all practitioners in the Australian screen production sector. On the 29th of May, 2020, Australian Screen Sector Task Force released COVID-Safe Guidelines For Martha and the team of All Our Eggs – plans to shoot within the restrictions lend themselves well to the revised micro-short, social media friendly, format.
MARTHA GODDARD: We've really embraced this micro shot format and the potential of telling this story in this. So we've got our first shoot lined up with the actress Adrienne Pickering. Her husband Chris Phillips, happens to be a really talented documentary filmmaker. So he has the equipment, we have the means that we can shoot with her, with me on Zoom and Adrienne and Chris shooting in their home. I think restrictions inspire creative solutions. So it's certainly true in this case. So I don't have a choice – it my first choice of the way we would work? Probably not, but that's because I'm used to a certain of control and autonomy and process, whereas I'm really enjoying what we're doing, and it's just surrender and embracing the limitations that you have and just rolling with it. And I think that the results are kind of exciting. Being back on set, I think will look very different in a post COVID world, at least for the immediate future. I think there is a lot of emphasis on being very clear with cast in particular, within their scene, if there's any touching, for instance, you have to really map that out and make that a discussion for the immediate future. So that sense of spontaneity, of rolling with it, maybe a little bit of that needs to take a back seat, but the upshot of that being that may be more discussion a rehearsal time rehearsal discussion will, will unfold. And that's a positive thing. The Bureau will be my first experience back on set in a post-COVID world I'm really looking forward to getting back on set, whatever shape that takes. So each experience we have back on set will yield new ideas of how to do it better. So I think productions will no doubt be sharing their experiences and their knowledge so that we can keep refining what that best practice looks like.
AIMḖE LINDORFF: As we plan for return to set, all areas of the sector are looking at the implications of post-pandemic production and considering how they do business – on set and off. What has this time taught us about the screen industry and the way we do business?
VERONICA FURY: Our obdoc series Aussie Mega Mechanics and Demolition Down Under, that's been successful and currently playing on Discovery and Channel 10. That's been recommissioned. We're able to move forward with those productions because we're able to work with current state and federal restrictions. So small crew capabilities, a lone shooter/director, working remotely and social distancing, sanitisation practices, are all being carefully worked into those production planning. But moving forward, it's a little scary. We're rethinking that and working hard to make sure we can continue operating.
LUCY FISHER: I think planning for next year's festival is certainly an interesting exercise in plan a plan B plan C plan D plan E keep going. It's really about being okay, what can we do if numbers are still restricted at say a hundred people? What could we do with this event or this screening, if numbers is restricted at 250, what could we do if numbers are restricted at 500? For next year's festival, you're looking at every single event, every single venue and how could we make plan a plan B plan C plan D ,because we don't know what restrictions will be. We don't know if a second wave will come in and, and things might get tightened up again. Ultimately it certainly is an exercise is in us for us in, in this sort of flexible event thinking and around, okay, great. Well, we're going to run a festival, but what will it look like? Will things be live streamed to allow for those people that maybe don't feel comfortable in coming out. So it's definitely, it's going to evolve festivals, I think much faster than we think. And I don't think it's going to be necessarily, as you see, with like some of the other festivals, just being like chuck it online this year, and then next year we'll be back to normal. I actually think this will have longer lasting implications for the way that we experienced film festivals and what it means to run a film festival and how we plan for things.
NADIA BATES: There's no going back for us now, we've opened Pandora's box of possibilities and I think that if we went back, not just us as a company, but us as an industry, as a society, if we went back to the ways we were doing it before, then we've lost an opportunity to really learn something. I personally won't you go back to the way that it was and we actually, as a company, have opened it up to our staff to say, "Look, what does the future look like for us? How would you use shape this? How would you mold the way in which we work together?" Because if we can be productive like this from anywhere, why wouldn't we be? I think we're in a really great position to move forward in a way that's super positive.
AIMḖE LINDORFF: The commercial, social and cultural impact of the shutdown on the Australian Screen Industry should not be underestimated. Australian Screen Sector Task Force estimates the damage to sector in excess of $2 billion. And with the rest of the world still on shutdown, there's still a long road ahead. But as Australia reopens to production what does that mean for the sustainability of the Queensland screen industry?
VERONICA FURY: The federal government's put safety nets until September, but if the rest of the world doesn't comply or do what we've done and pull itself into line, then we're in trouble because they are not going to be ordering shows. But in saying that Australia's in a unique position, if there's no shows being made over there, maybe we can make them here and sell them over there. That acquisition hunger is real. There's a big drop off in production in July in new productions coming through. So maybe there's an opportunity here for Queenslanders to be able to make safe, great shows that can be sold overseas.
NADIA BATES: That's going to have a couple of really big effects. One is that, people are at home and they need to consume more content because they are bored, they're nervous, they're anxious, they're turning to content for solace and comfort. But the way in which we've responded to that as an industry, I think, is really fascinating. What will I think happen, and more and more so after the restrictions have lifted slightly more, is that we will start to create contained shows. We'll have one to two people, maybe three or four people at most, five people on set. It's definitely a model of production that Germany has just nailed in the last 10 years. So they have soap operas that are seen by millions and millions of people every day and they literally have four or five people on set. As they're filming, it sent straight to an editor, the edits online and its bang, ready to go. There will absolutely be a streamlining of production. I think the days of looking at a set where there are 100 people, 80 of which are standing around doing bugger all, are over because, I think, you can no longer justify the expense, you can no longer justify the amount of people in the same space and we're going to be nervous about that for a long time. And also, we're going to see that people love contained drama. People love the interaction between one to two characters. I mean, some examples of it over the last couple of months have been State of the Union, Naked in Scotland. You've got these really brilliant pieces where you can be invested in the content, it can be banged out in half the time of the larger productions for a third of the budget. I think there'll be a huge, huge turn for the industry towards that kind of production model. But you've also got, if you're looking at the broader kind of context of the industry, you've now got this backlog of two years' worth of content that needs to be released that people have shelved in terms of film and TV. They've gone like, "No, we'll wait till 2021." Or, "We'll wait till 2022." So what's going to happen is there's going to be this huge vacuum in around August, September this year, where there is absolutely nothing that will come out because everyone's rushed to get it on PVOD or to get it online now, while everyone's at home or they've shoved it further. So this is going to be this kind of like wasteland desert. Look, honestly, if you're a content producer, for the love of God, get out there and make something that can be ready by August, September, because you're going to make some money. But what that means to the pipeline of the industry as a whole, for the next three years, it's going to be fascinating because there's going to be these serious troughs and peaks of content release. I'm fascinated to see what happens.
AIMḖE LINDORFF: For Screen Queensland's EVP of Content Jo Dillon this period has demonstrated not only the commercial value of the sector to the Australian economy, but it's cultural and social significance.
JO DILLON:
I think one thing that is for sure is there is a huge global audience out there for screen stories. I think we need to put all our efforts into finding paths to those audiences and ways to connect with those new markets so that we can get these, these screen stories that are being made in Queensland out to that audience in Australia and in the rest of the world. And it's incredibly important to have a rich storytelling culture and that we have seen a myriad of ways in which we can tell and share stories. Video on demand is a huge part of that. Podcasting is a huge, huge part of that games, SVOD animation, digital web series. And we hope at some point soon, we'll be able to see those new ideas that need to be told as large scale dramas feature films will also come back on stream it will be important too to reflect on how we did all respond during this period of time to screen stories and how we did as a community, as a culture, just reach out to storytellers to nurture us through this crisis. And I think it underlines more than ever the importance of what we do as a screen industry. We contribute to the economy significantly and creating work that can be produced and employ huge numbers of people. But we also contribute at a deeper level to the culture, to the heartbeat of the world in which we live. And I think that this COVID 19 crisis has really shown the need for both. And as we come out of the other side of it, it would be really important to look after yes, out commercial health, but also our cultural health.
AIMḖE LINDORFF: Thanks for listening to SQ On Air. I'm Aimée Lindorff and you can find out more about the initiatives and resources available to Queensland screen practitioners on the Screen Queensland website. Screenqueensland.com.au
In Part 2 of Queensland Responds, we explore what business online looks like for screen industries, and the effects on production.
We discuss how Queensland businesses are rethinking how they work and redefining success during this time.
We'll also hear from writer/director Martha Goddard about micro-production All Our Eggs – and how the project adapted to find new life online.
---
Guests
Jo Dillon, Executive Vice President of Content, Screen Queensland
Martha Goddard (writer/director)
Lucy Fisher, CEO and Festival Director, Gold Coast Film Festival
Daniel Schultz, Producer in charge of Finance and Strategy, Ludo Studio
Nadine Bates, Co-CEO and Co-Founder, Like A Photon Creative
Veronica Fury, Executive Producer and Principal, WildBear Entertainment.
---
Resources
Production credits