Three Queensland teams will demonstrate their ability to deliver screen content through new pathways thanks to Screen Queensland's Proof of Concept initiative.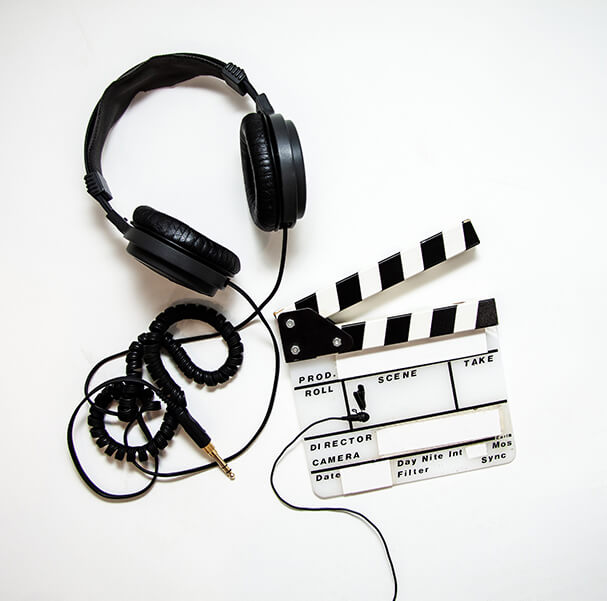 The only initiative of its kind in Australia, Proof of Concept will invest in four unique projects which pioneer new development processes and use different means of building market and audience interest.
Brisbane-based producer and distributor Danielle Redford will produce two podcast series for Amazon's Audible through the program: Winding Road and Beyond Strange Lands, to demonstrate the value of using digital audio platforms to build audiences for screen stories.
"We have been evaluating the challenges facing independent filmmakers as we develop our own scripts, looking at how we can utilise new story forms to strengthen project value and build scalable audiences," said Ms Redford.
"Screen Queensland's support of innovative script-to-screen models allows us to proactively address market issues in our creative approach, and we're thrilled for the opportunity to tell these stories in an exciting new audio format with Audible."
The full list of programs and the Queenslanders behind them are below:
ACROPOLISWORLD

Acropolis is a thriving, crime-free dieselpunk city with a defined class system and the brainchild of Queenslanders Dan Macarthur (Director) and Mel Poole (Producer). With a long-term vision that starts at graphic novel and ends at feature film, this creative team have already launched a website and began building an audience for their 3D animated universe.

Their proof of concept short animation will follow Detective Goodall as he investigates a missing person case in a city without crime that he's told not to pursue – unravelling dark secrets on his way.

About Dan Macarthur (Creator / Director), 18 Degrees

Dan Macarthur is an Australian filmmaker with a distinct visual style and flair for storytelling. Dan is an accomplished DOP, having won numerous cinematography awards before also moving into directing with his debut feature Nice Package. Acropolisworld is Dan's latest creation – a transmedia sci-fi project which is the perfect vessel for this multi-talented creative.

About Mel Poole (Creative Producer), 18 Degrees

Mel Poole is a Producer / Director with a passion for reaching people's hearts and minds through film. Having produced features The Suicide Theory (Winner of Grand Jury Prize, Hollywood Dances with Films) and action comedy Nice Package, Mel wrote and directed 2019 St Kilda Film Festival Audience Award Winner, Sock and Buskin and her latest project, Charlie, has David Wenham attached as lead. Together with Dan Macarthur, Mel is leading the team bringing Acropolisworld to audiences.
WINDING ROAD AND BEYOND STRANGE LANDS

Producer – Danielle Redford

From podcast to screen, Winding Road (written and directed by Clare Sladden) and Beyond Strange Lands (written by Queenslanders David Peterson and Simon Taylor, and directed by Hannah Ariotti) will both be produced by Danielle Redford for Audible.

Winding Road is a true-crime style, potential feature film narrative that follows a pair of podcasters as they try to solve the mystery surrounding a celebrated musician 25 years on from his disappearance.

While Beyond Strange Lands is a rollicking sci-fi adventure that sprawls across the Australian outback in a 12-part series with the potential for further development as a screen series.

About Danielle Redford

Danielle is a creative producer and distributor, who's worked in the Australian distribution industry since 2011 within companies Heritage Films and Loveology Films. Her short films The Neon King (2015) and And The Winner Is (2018, Screen Queensland Shorts) have travelled to audiences and screens including the Cannes Film Festival Short Film Corner, Byron Bay International Film Festival and Screamfest Film Festival.

Her work under Loveology Films sees her in partnership with Australian filmmakers to bring their films to international audiences and actively developing projects for consumption across formats and genres. She holds a Bachelor of Film and Screen Media Production from Griffith Film School, Queensland College of Arts, where she also teaches in the areas of Screen Producing and Screen Distribution.
INFERNO

The team set to create Inferno

Exploring our deep-seated fear of becoming our parents, Inferno plays on the age-old haunted house story – bringing new life to a horror classic.

The narrative follows family man Raymond Wyatt as he tears down the remains of his burned-out childhood home in an attempt to bury his family's tragic past only to find himself tormented by something sinister uncovered in the demolition.

The film will be Queenslander Katherine Chediak Putnam's directorial debut, following her mentorship with Jane Campion earlier this year. Inferno is co-written by Katherine Chediak Putnam and Dean Law and produced by Dean Law and Brenton Pinsent. The team hope to develop this concept into a full-length feature and will be creating a short film version for their proof on concept.
Read the media release here.