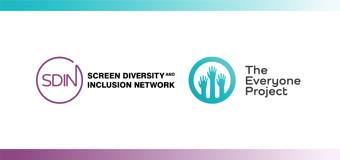 As members of the Screen Diversity and Inclusion Network (SDIN), SQ is excited to see The Everyone Project kick off this month.
The Everyone Project will track projects on both sides of the screen via a simple downloadable app, helping producers and broadcasters to understand exactly how diverse their productions really are.
Our CEO Kylie Munnich said that tracking diversity is the first step to improving it.
"Being able to capture data on the diversity of our sector will allow us to honestly reflect on how inclusive we truly are and what we can do better.
"It will show us where we need to commit more energy to increase pathways into the industry for diverse practitioners and how we can harness our investments in screen stories to help drive cultural change and connect with audiences."
The program will be an open access platform, which will allow SDIN members to register their productions and upload their cast and crew details. New contacts will be sent a simple survey to complete regarding their background and place on the production. For more information visit the SDIN website.