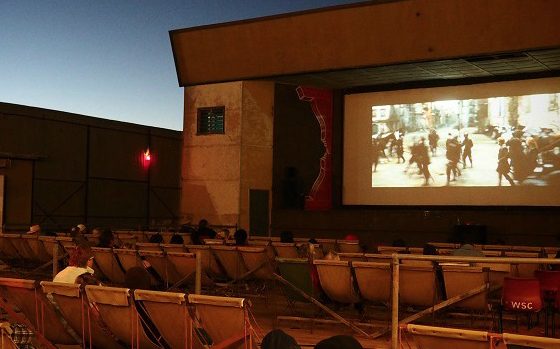 This event is supported by our Screen Culture Funding program.
The Vision Splendid Outback Film Festival takes place in Winton, in Central Queensland, and started back in 2014. It traditionally occurs mid-year but the event organisers have decided to reschedule to 18 – 26 September, due to COVID-19.
This iconic town in the heart of the Australian outback is the birthplace of QANTAS. Its reputation as "Hollywood in the Outback" is emerging with several major film productions including Nick Cave's The Proposition and Ivan Sen's Mystery Road and Goldstone being filmed there. The Vision Splendid Outback Film Festival is inspired by the Sundance Film Festival. It is an incorporated, non-profit organisation developed by the passion and drive of the Winton community and brought to you thanks to our visionary partners. The festival pays tribute to our founding chairperson, Butch Lenton, who lead the event from inception.
in 2020, the festival will feature SQ-supported films, Slim & I, Deadhouse Dark, Bloody Hell, Brock Over The Top, Black Water Abyss, Swimming for Gold and Two Heads Creek and The Wishmas Tree,