ABC's must-see political drama Total Control, starring Deborah Mailman and Rachel Griffiths, goes to air Sunday 13 October 8.30pm.
The highly anticipated six-part series that received investment from SQ, used the Queensland town of Winton as one of its key locations – showcasing the iconic region's remarkable landscapes across to national and international audiences.
The series was successfully launched at the prestigious Toronto International Film Festival and is a story of high stakes, ambition, betrayal and treachery, playing out in the nation's capital.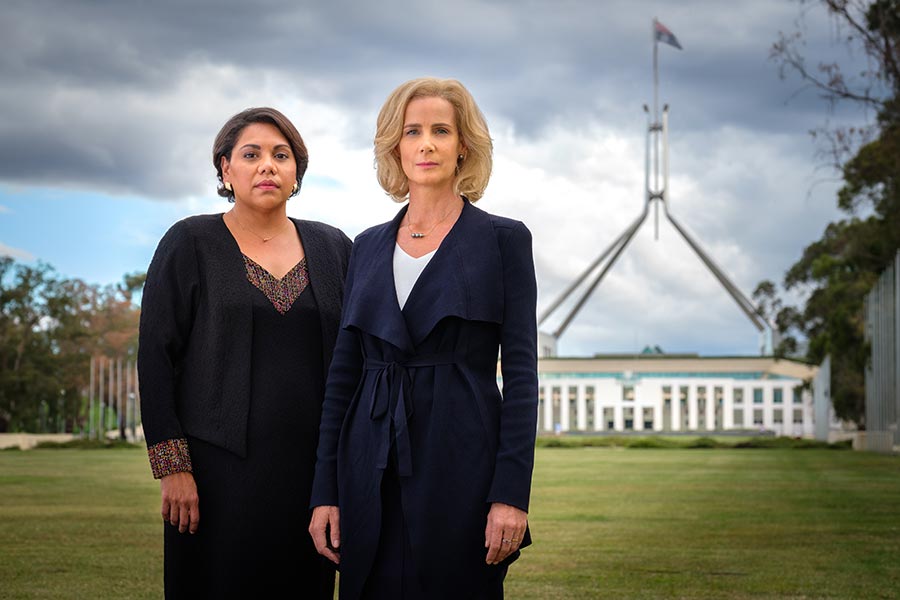 It follows Alex Irving (Deborah Mailman), a charismatic and contradictory Indigenous woman, who is seen as a publicity goldmine by embattled Prime Minister Rachel Anderson (Rachel Griffiths) following a horrific event. In a bold power play, the Prime Minister handpicks Alex for the Senate. But Alex wants to be more than just a political stunt: she wants to make a difference. So when the Prime Minister's cynical calculations betray her, Alex sets out to settle the score that will send the political establishment into meltdown.
Catch the show Sundays from October 13 on ABC or catch up on ABC Iview
Read the media release