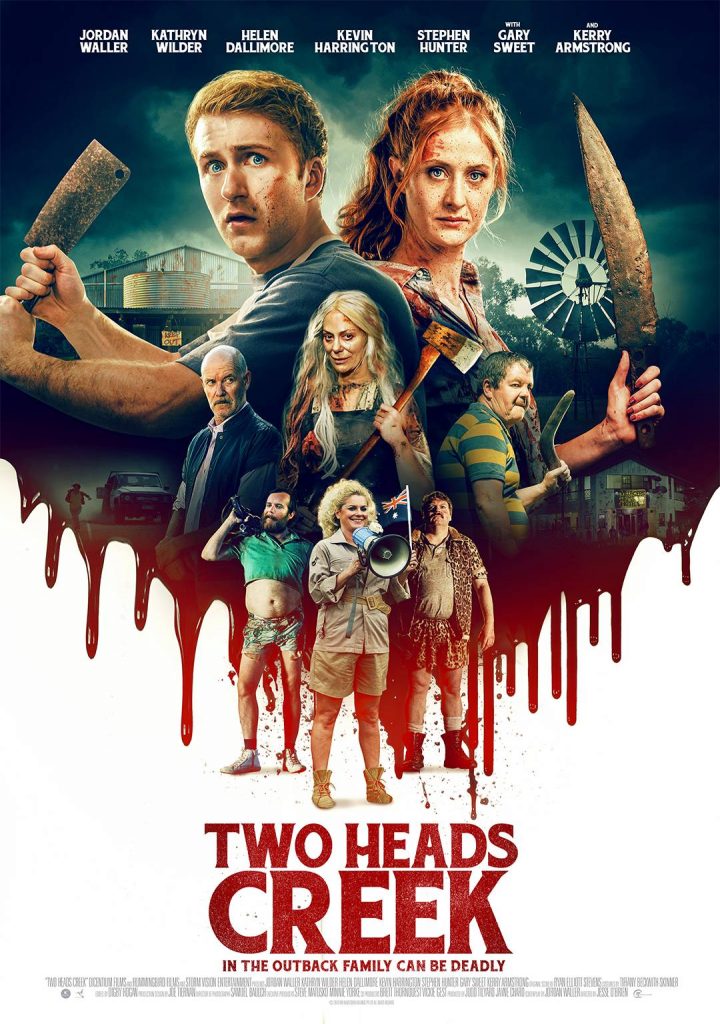 Possibly the most Australian horror-comedy ever made – Two Heads Creek hits EVENT Cinemas for 'Fright Night' across the country on Thursday.
Filmed primarily in the old gold-mining town of Cracow (6 hours drive from Brisbane, Queensland), Two Heads Creek follows a shy butcher and his drama-queen twin sister who travel from the UK to outback Australia in search of their biological mother – only to find she's from a town of karaoke-loving cannibals.
In the same vein as classics like Shaun of the Dead and Hot Fuzz, Two Heads Creek tackles some big-ticket political issues with its unique blend of Priscilla Queen of the Desert glitz and Final Destination gore.
The SQ PDV Incentive attracted Two Heads Creek to Queensland for their post-production. Brisbane based, The Empire Post managed the film's post-production from their world-class studio, with Digby Hogan taking the lead in the edit suite.
The film was directed by Aussie Jesse O'Brien (Arrowhead) and written by lead Jordan Waller, and stars Gary Sweet, Kerry Armstrong and Helen Dallimore.
Truly a cinematic experience, Two Heads Creek will have you laughing at topics and…organs you didn't think possible. Two Heads Creek will screen across Australia at selected EVENT cinemas.

twoheadscreek.com