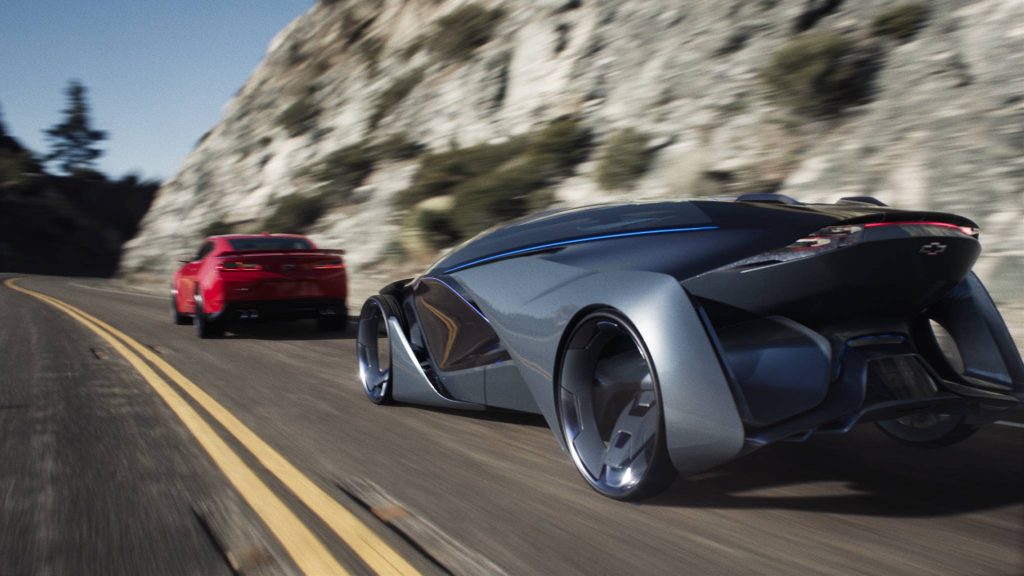 IMAGE: Chevrolet, The Mill, Epic Games, The Human Race
---
Two Queensland teams have received $20,000 to produce short animated films, as recipients of the Epic Games Unreal Engine Short Film initiative.
Perception Pictures Pty Ltd (Jade van der Lei and Josh Tanner)
DECOMMISSIONED
An astronaut aboard the International Space Station experiences a supernatural event.
Samuel Keene
THE SIPHON SWORD
With a blight spreading throughout the sea, a cantankerous crab samurai and an adorable mantis shrimp thief journey across their fading reef to track down a tyrannical octopus and put an end to the encroaching decay.
---
ABOUT THE INITIATIVE
In partnership with Epic Games, Screen Queensland, Film Victoria, Screen NSW, Screen Tasmania, South Australian Film Corporation and Screenwest have provided funding towards the production of short films that utilise the Unreal Engine software.
Several projects were funded across Australia, with the opportunity for up to three projects to be selected from Queensland based creators. Each project has received $20,000 production funding to create a short film up to five minutes that utilises Epic Games' Unreal Engine software.
Unreal Engine is an open, real-time 3D creation platform that allows filmmakers to conceive and execute complex visual storytelling without having to leave their homes!
This initiative will allow Queensland content creators to explore new forms of storytelling through experimenting with emerging technology. These short films have the potential to be used as a proof of concept for a larger project and may be eligible for additional funding for further development.
---