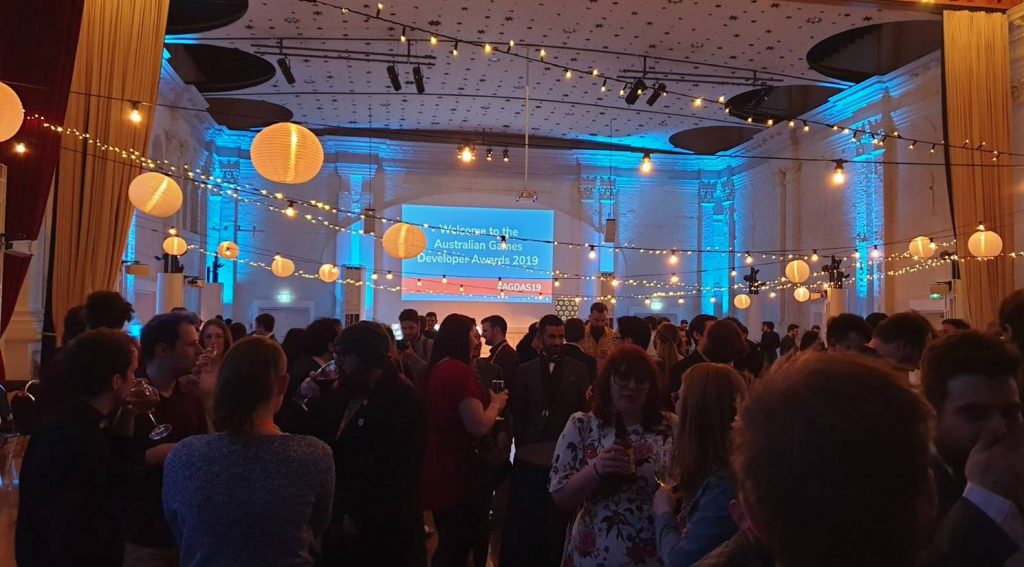 Marking the end of the third and final day of GCAP (Games Connect Asia Pacific), the digital games industry's night of nights, the Australian Game Developer's Awards (AGDA's) 2019, was an apt celebration and hive of networking for the Aussie games industry.
SQ Hub residents Subtle Boom were nominated for the AGDA for Art for their game Fledgling Heroes, and SQ-funded game Damsel by Screwtape Studios received a nomination for the Gameplay award.
"It's really good to get a nomination, and to be recognised by the Australian industry as one of the standout games of the year" said Subtle Boom Lead Animator, Attie McNaughton.
"I guess I'd still be proud of it even if we weren't nominated, because I'm just really proud of what the team did.
"In the end, the validation comes from seeing what the team has done, how we've worked together and seeing the end product in people's hands and how well they respond to it." He said.
Screen Queensland wishes to congratulate s to all the nominees and winners.