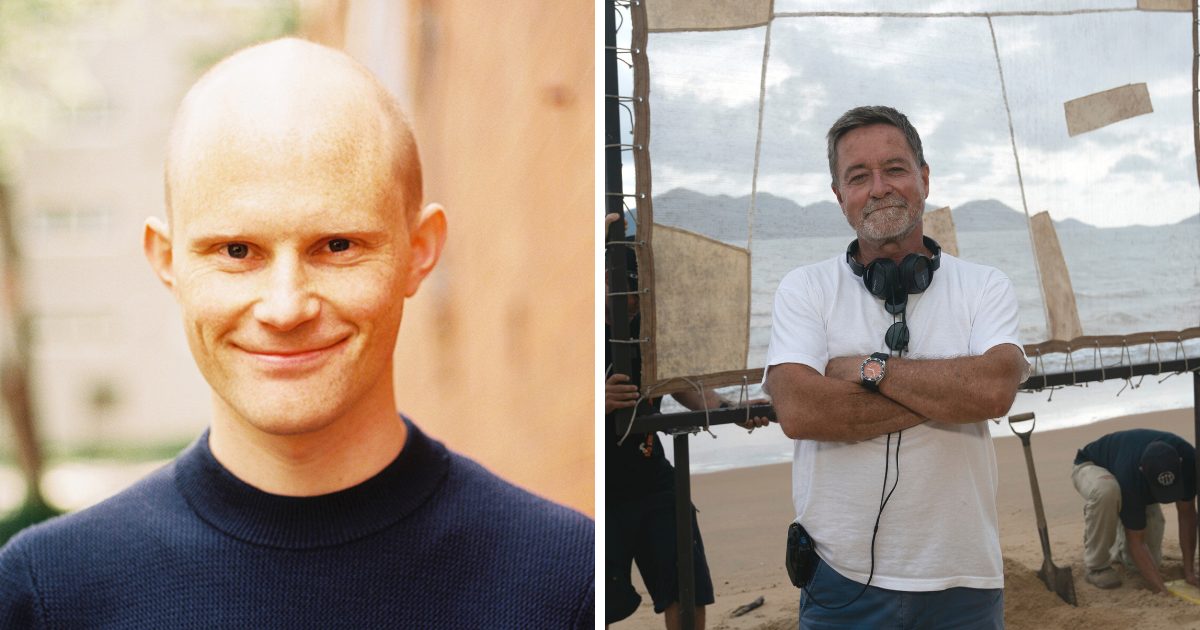 EVENT POSTPONED: DATE TO BE CONFIRMED

LOCATION: Online
Screen Queensland is proud to present Irreverent's Tom Hoffie (Producer) and Paddy Macrae (Executive Producer, Show Runner, Writer), in conversation with Screen Queensland acting Chief Creative Officer Belinda Burns.
Filmed in Far North Queensland, Irreverent is a ten-part drama series produced by NBCUniversal International Studios' Matchbox Pictures, for streaming giant Netflix.
The series follows criminal mediator Paulo Keegan as he flees the United States after a mediation gone wrong, and assumes the identity of Reverend Mackenzie "Mack" Boyd. "Mack" (Paulo) finds himself trapped in a small, eccentric beach town hundreds of miles away from civilization. In order to stay alive, "Mack" must keep the wool over the town's eyes and play the role of devoted Reverend, while desperately searching for an exit strategy before his past catches up to him. 
Join the online conversation to hear Tom and Paddy discuss filming in Far North Queensland, their highlights from set and the scale of production.
This FREE in conversation event will be hosted online.

---
ABOUT TOM HOFFIE

PRODUCER

Tom Hoffie's production career in the international and domestic film industry has spanned four decades during which time he has been engaged in a wide range of projects extending from local independent productions to international productions. Between 1986 and 1992 he worked alongside Fred Schepisi as one of three company directors at Film House, a Melbourne based production company that produced a range of programmes including international award-winning TVCs, documentaries, long form television and features including Evil Angels, Roxanne and The Russia House. Since his return to Queensland in 1994 Hoffie has utilised and extended the extensive network and skills gained during this experience to further develop his career as an independent practitioner. He has produced work for a range of clients including Disney, HBO, MGM, Warners, Universal, Peacock and Netflix.

Hoffie has brought his international experience and networks to a domestic focus on industry support roles that include adjudication at film festivals, external assessment for Griffith University, tertiary guest lecturing, roles on industry advisory committees and mentorships.

In 2007 Hoffie's producing role on Unfinished Sky was rewarded with high acclaim and recognition with numerous awards and solid box office. Flipper was a highly successful franchise that launched the career of Jessica Alba. Love Child, a high concept returning series for the Nine Network was recognised with high viewership and numerous industry awards and started the career of a number of now-prominent young actors. His most recently released production, Clickbait for Netflix was the most watched SVOD programme internationally for a significant period.

Hoffie's independent stance in the industry allows him to maintain a unique perspective of the need to attract international productions while growing a vital local industry. Future projects for Hoffie will continue to use a Queensland base as a means by which to develop local industry alongside international productions.
ABOUT PADDY MACRAE

WRITER, PRODUCER, SHOWRUNNER

Paddy Macrae has held multiple roles in scripted development at Matchbox Pictures (The Slap, Clickbait, Stateless) since 2015 and has worked across projects including Barracuda, Glitch, Nowhere Boys, Seven Types of Ambiguity and all three seasons of Wanted for Channel Seven & Netflix. Paddy holds a BA of Film & TV from Swinburne and an MA in Screenwriting from the Victorian College of the Arts. He is currently completing production on his first original series, 10 x 1 hour drama Irreverent, for Netflix and NBC Peacock as Executive Producer, writer & creator.