MEDIA RELEASE
For immediate release
11 August, 2021
---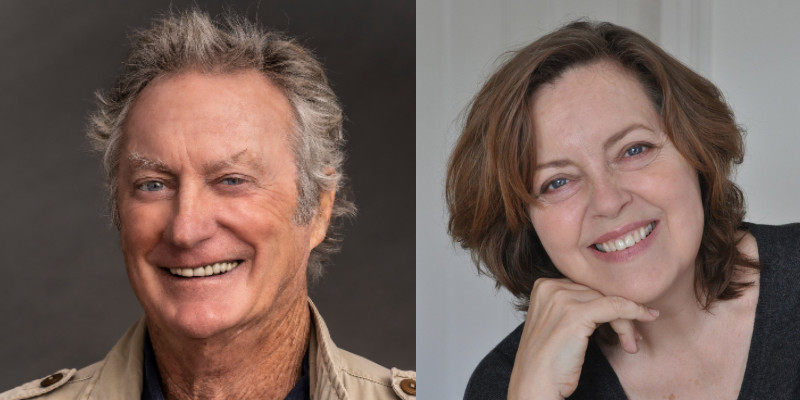 Billed as a rollicking road trip with a mystery twist, Darby and Joan, commissioned by Acorn TV and starring Emmy® Award-nominated and Logie Award-winning Bryan Brown (Bloom, Cocktail, The Thorn Birds) and Emmy® Award-winning Greta Scacchi (Palm Beach, War & Peace, The Terror), will film in Queensland, from majestic gorges and idyllic billabongs, to sweeping grass plains and historic country towns.

Supported by the Queensland Government via Screen Queensland's Screen Finance Program, the new series, produced by Australian production company CJZ, will see the rugged beauty and unique grandeur of Queensland streamed to millions via one of the world's leading streaming services Acorn TV in the U.S., Canada, the United Kingdom, Latin America, Australia, Spain and Portugal, among others in 2022. 
Queensland Premier Annastacia Palaszczuk said production will commence this month.
"Darby and Joan will inject an estimated $6.6 million into the local economy and generate approximately 95 jobs for Queenslanders," the Premier said.
"My government's continued support of the screen industry in Queensland like this production and many others just like it is a critical part of Queensland's Economic Recovery Plan.
Screen Queensland Chief Creative Officer Jo Dillon said that Screen Queensland promotes the state as an ideal location for homegrown and international screen stories.
"For decades young and older travellers alike have been heeding the call of Australia as a place of discovery, renewal and freedom, and who better to star in this series as Darby than Bryan Brown, an Australian icon, alongside the talented Greta Scacchi playing English widow Joan.
"With Queensland as the odd couple's stunning backdrop, this part love story, part mystery adventure series is set to be hugely popular – not only in Australia but also around the world."
Matt Campbell, CEO of CJZ, said Queensland is the ultimate setting for this non-stop road adventure with a difference.
"We wanted scope, scale and variety, to capture a sense of awe and the stark beauty that comes from huge skies, vast horizons and roads less travelled; Queensland has all of this and more," Mr Campbell said.
"We can't wait to start filming next month and thank the Queensland Government and Screen Queensland for supporting this project."
Co-star Bryan Brown added, "Looking forward to working with Greta Scacchi on Darby and Joan. Terrific story and we get to show off beautiful Queensland. Fun all round."
Darby and Joan will be executive produced by Claire Tonkin (My Life is Murder), David Hannam (Secret Bridesmaid's Business), Matt Campbell, Bea Tammer and Catherine Mackin, with series producer Pino Amenta (Five Bedrooms, Wentworth). Created by Glenys Rowe and Phillip Gwynne, the series' writers include David Hannam, Beck Cole, Andrew Anastasios, Giula Sandler, Ainslie Clouston, Adam Zwar and Paul Bennett. Set-up director is David Caesar (Dirty Deeds).
Darby and Joan has received major production investment from Screen Australia.
-ENDS-
Media Contact:
Belinda Burns
Head of Marketing and Communications
media@screenqld.com.au
+61 7 3248 0535
ABOUT SCREEN QUEENSLAND
Screen Queensland is the Queensland Government-owned screen agency that invests in production, talent development programs and screen culture festivals to grow a successful local screen industry across the state. The agency supports locally produced films, series and games, and secures international and interstate production and post-production for Queensland. It also operates Screen Queensland Studios in Brisbane, which most recently hosted Dwayne "The Rock" Johnson's autobiographical comedy series Young Rock and the Oscar-nominated Paramount feature film Love & Monsters. Recent productions supported by Screen Queensland include Harrow, Bluey, Strait to the Plate, Holey Moley, Australian Survivor, Aquaman, Thor: Ragnarök and upcoming releases Thirteen Lives, directed by Ron Howard, and the Elvis biopic directed by Baz Luhrmann. Screen Queensland is deeply committed to uplifting Aboriginal and Torres Strait Islander voices in the industry and increasing diversity on and off screen. For more information on funding programs, incentives, locations and facilities, visit screenqueensland.com.au
---