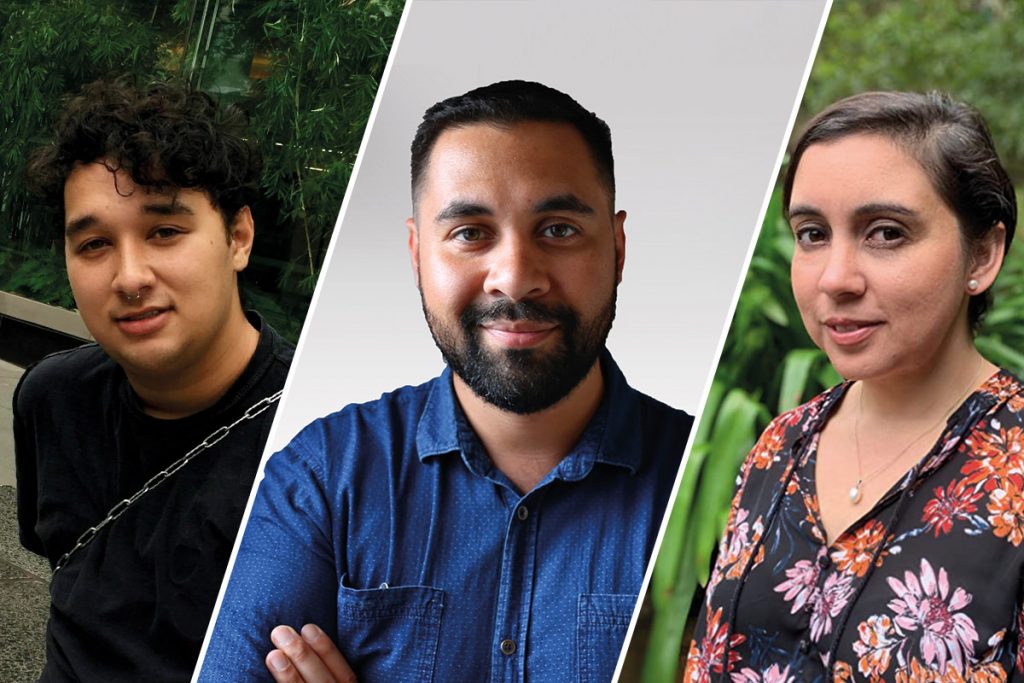 All My Friends are Racist is a new five-part comedy series for ABC iview, supported by Screen Queensland. All My Friends Are Racist follows two Zoomer best friends who make a pact to call their racist friends out, but instead of causing a revolution… they themselves get cancelled.
Created and written by Enoch Mailangi, winner of RAW, a First Nations writers workshop conceived by Artology with the support of Leah Purcell, Wayne Blair and Kyas Hepworth, former Head of AFTRS Indigenous; the series will be directed by Bjorn Stewart (At Home Alone Together, Killer Native) with Kodie Bedford (Robbie Hood, Mystery Road) writing and script producing.
The series is centred on best friends and housemates, Casey and Belle. He's a gay Aboriginal influencer, she's an Aboriginal budding lawyer. They are the hottest friendship in town and the party is always at theirs. Life couldn't get sweeter for these first-generation rich kids. But when their 'burn book' wall, where they've listed all their friends as racists, is discovered, they are suddenly ousted from the friendship group. The pair need to make a decision on who and what they are willing to lose to finally grow up.
Produced and executive produced by Liliana Muñoz launching Maximo Entertainment's first scripted series, All My Friends Are Racist is executive produced by Hoodlum Entertainment's Nathan Mayfield and Tracey Robertson (Five Bedrooms, Tidelands), Oombarra Productions' Leah Purcell and Bain Stewart (The Drover's Wife: The Legend of Molly Johnson), with Hoodlum's Deborah Glover also producing.
CREW APPLICATIONS
All suitably qualified and available Queensland crew are invited to submit an expression of interest for crew positions. In particular, the production is seeking the following roles, suited to emerging practitioners:
Costume Assistant
Production Assistant
Art Department Assistant
Unit Assistant
For all employment or contracting enquiries, please email the below address, with an up-to-date CV attached. Please write the subject line " AMFAR Crew Interest via Screen Qld" followed by the position you are applying for, so that your application can be directed to the correct department.
Aboriginal and Torres Strait Islander screen practitioners are strongly encouraged to apply, as well as practitioners who are female or other gender identities, culturally and linguistically diverse, disabled, LGBTQIA+, regionally or remote-based and more.
---
Screen Queensland wishes all Queenslanders the very best of luck with their applications.