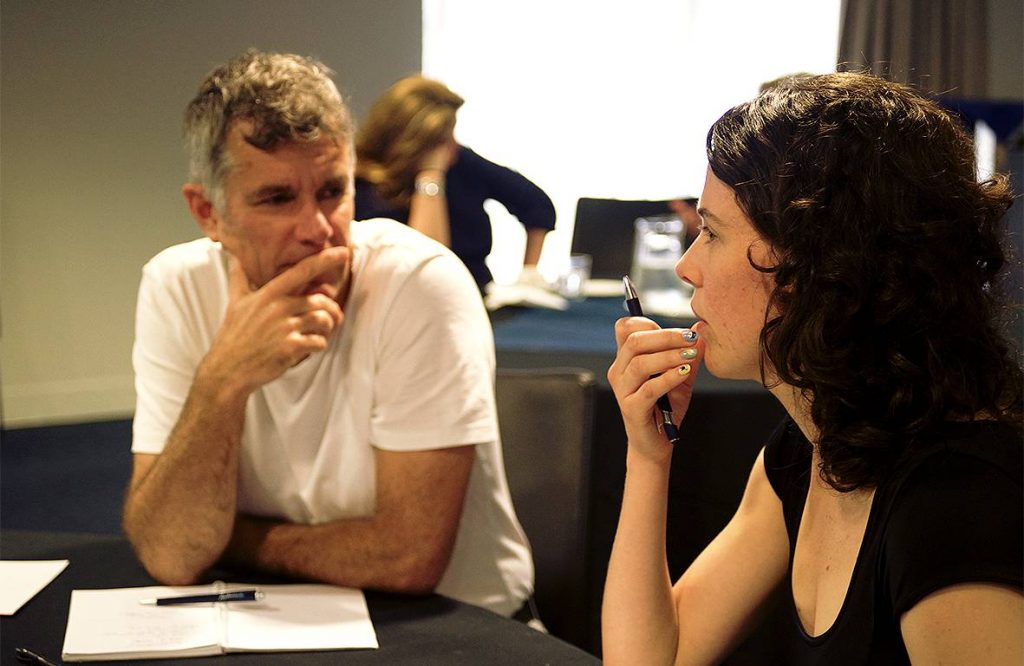 ---
Applications close midnight 16 August 2020
forfilmssake.org
www.attagirl.online
---
Australian advocacy organisation For Film's Sake announced Attagirl, an intensive narrative feature film development lab running in 2020/21 and 2021/22, with placements supported by Screen Queensland.
Created by Sophie Mathisen, Executive Director of For Film's Sake, Attagirl will see up to 12 majority female and/or non-binary creative teams participate in a 10-month incubator program designed to support the development trajectory of narrative features in an increasingly digitally-focused marketplace. The course content centres on three major pillars – story, market and audience – with support provided by international screen agencies and leading international film festivals.
The program will be delivered predominantly digitally, championed by Toronto International Film Festival (TIFF) and the Sydney Film Festival (SFF). Selected teams will each be assigned a Project Mentor who will, over the course of the three workshops, engage Script, Audience and Financial Consultants to support creation of strategies for progressing their films to production and release.
Attagirl will culminate in a financing forum integrated into Sydney Film Festival in 2021, drawing together new and established financiers dedicated to the creation of diverse stories.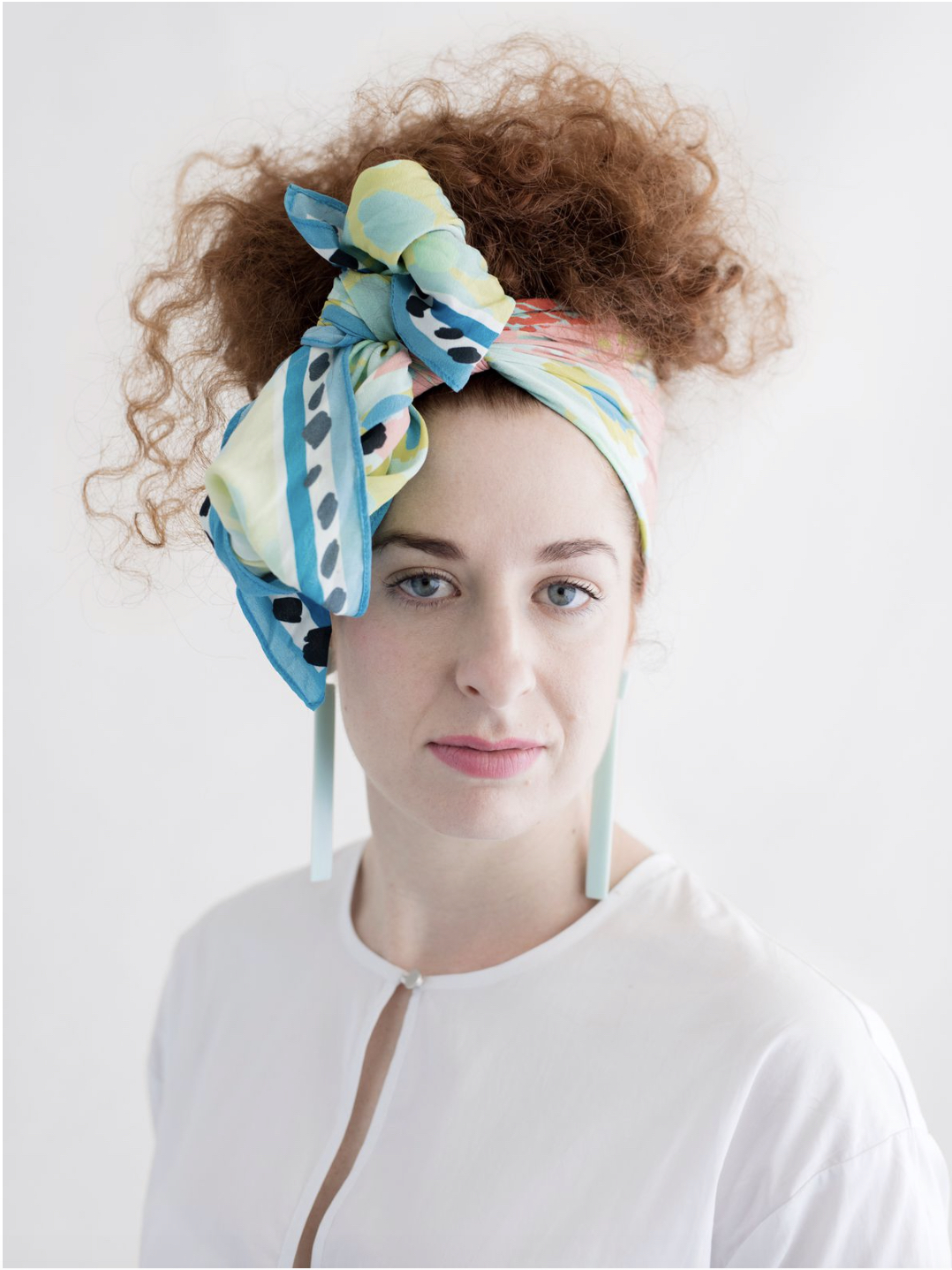 Event: Attagirl – Ask us anything
5:00pm Thursday 13 August
This Thursday at 5:00pm, join FFS Exec Director Sophie Mathisen and Chair Deanne Weir for an exclusive 30 min 'Ask me Anything' session where they will answer your questions about everything Attagrrrrrl! Sign up to receive Zoom meeting details. 
Key Information

The program includes three intensive workshops, two of which will be run online and the final workshop staged as an in-person event in partnership with the Sydney Film festival in 2021. Participants will receive festival accreditation to all participating festivals.
Creative teams must have a minimum of two people (producer/director). Larger teams are welcome to apply, however should the team require more than the producer and director to travel to Sydney in 2021, these costs will be incurred solely by the participant.
Creative teams may include male applicants, however 50% of above the line talent (director/ writer/ producer) must identify as female or non-binary.
Each creative team must apply with a narrative feature film (70 minutes+) in development, ideally at first draft stage. The feature can have theatrical and/or streaming release in mind. Documentary features are not eligible.
Applications will be open to filmmakers aged 18 and over, with no professional credits required. Due to the nature of the program, a sound understanding of marketplace financing and distribution strategy is advised.
A minimum of six creative teams from Australia will be selected. All members of these teams must be Australian citizens or permanent residents. The films they are developing must be on the path to being Australian films (i.e. they will satisfy the Significant Australian Content test) or Official Co-productions.
The cost of the program is $10 000 AUD per applicant or $20 000 AUD per team. Most Australian have subsidised places for State applicants. In the instance that a state or territory is not listed, applicants from this state or territory will need to provide details of how they intend to meet the lab fee.
This is a global program and will include a minimum of six international creative teams. Selected applicants from territories with participating overseas film bodies (Telefilm Canada, British Film Institute, Swedish Film Institute) will have their places subsidised by those agencies. Applicants from outside these territories are welcome to apply however will need to provide details of how they intend to meet the lab fee. Screen Australia funding is not available to international participants.
The first workshop will be held September 10-19th with applicants receiving accreditation for the Toronto International Film Festival. Due to the global pandemic, dates for the final two workshops will be confirmed throughout the program however are suggested for January 2021 and June 2021. Applicants must be available to attend all three workshops.
Project selections will be made via a two-stage application process. Due to the turnaround time in assessment, applicants are advised to prepare both Stage One and Stage Two materials prior to submission.
Applications open July 22 and close midnight AEDT August 16th. No late submissions will be accepted.
More details of the program and partners will be announced in the coming weeks.


NOTE:

Creative teams retain the full copyright of their work. Attagirl and For Film's Sake or partners have no financial interest in the projects being developed.
Applicants should review the full guidelines before applying.
---
Project Mentors

Mentors L-R: Diana Elbaum, Lorna Tee, Mike Ryan, Michele Turnure-Salleo, Samm Hailay

Diana Elbaum
Since her beginning in advertising and then film production, Diana Elbaum has produced a vast number of films, which have been showcased and awarded in major festivals. With her first company, Entre Chien et Loup, Diana worked with talents such as Chantal Akerman, Mahamat Saleh Haroun, Raoul Peck, Nabil Ben Yadi. In 2009, she received the European Oscar for Best Producer (with Jani Thiltges). In 2017, Diana Elbaum opened her new company, Beluga Tree, in association with the Caviar Group. Diana is deeply committed to developing the European film industry and in 2017 she founded Boost Camp, the first French speaking workshop for Women Directors.

Michele Tunure Salleo
As founder and head of the San Francisco Film Society's Filmmaker360 department Michele oversaw major grants, residencies and project development programs as well as disbursing more than 4.6 million dollars to innovative exceptional films including an Academy Award nominee and Camera D'or winner. Michele is now the principal producer of Feracious Entertainment which develops, produces and finances bold new voices and high-quality lower budget films.

Samm Haillay
Samm Haillay founded Third in 2001, dedicated to the creation of visionary artistic works in cinematic and gallery contexts. His films have premiered at Cannes, Venice, Sundance, Tribeca, Toronto and London Film Festivals, and in 2013 Third was awarded a BFI Vision Award. In addition, his shorts have collected over forty-five prizes in Berlin, Venice, Edinburgh and Chicago and his moving image works have played in galleries across North America, Europe and Japan. Samm is a member of BAFTA, EAVE and ACE and delivers mentoring and training through EAVE, Feature Expanded, the Venice Biennale College Cinema, Film London, Creative England and the BFI.

Mike S. Ryan
Mike is a seasoned producer and executive producer with a special interest in realising ground-breaking, low-budget, independent cinema. As producer with Greyshack Films, he has been recognised by Variety and Independent Spirit and his films have garnered international acclaim earning prizes from Spirit Awards to Academy nominations. JUNEBUG, starring Amy Adams, made its international premiere at Cannes in 2005 and went on to be the lowest-budget feature film to be nominated for an Oscar. He also co-founded the film criticism site Hammer to Nail and writes extensively for Filmmaker Magazine.

Lorna Tee
Lorna Tee co-founded Paperheart in Malaysia, dedicated to bringing independent Asian cinema to world audiences by young, cinematic talents. Her producing credits include Rain Dogs, Crazy Stone, Lover's Discourse, At The End of Daybreak, Come Rain, Come Shine, & Postcards from the Zoo. As well as her work as producer Lorna is also a film festival consultant, programmer and the co-Festival Director of the International Film Festival Malaysia. Previously she worked for Focus Films Hong Kong, Variety and Asian investment fund Irresistible Films as well as advising on Asian cinema and industry to festivals such as Berlinale, Locarno, Rotterdam and Durban Film Festivals.