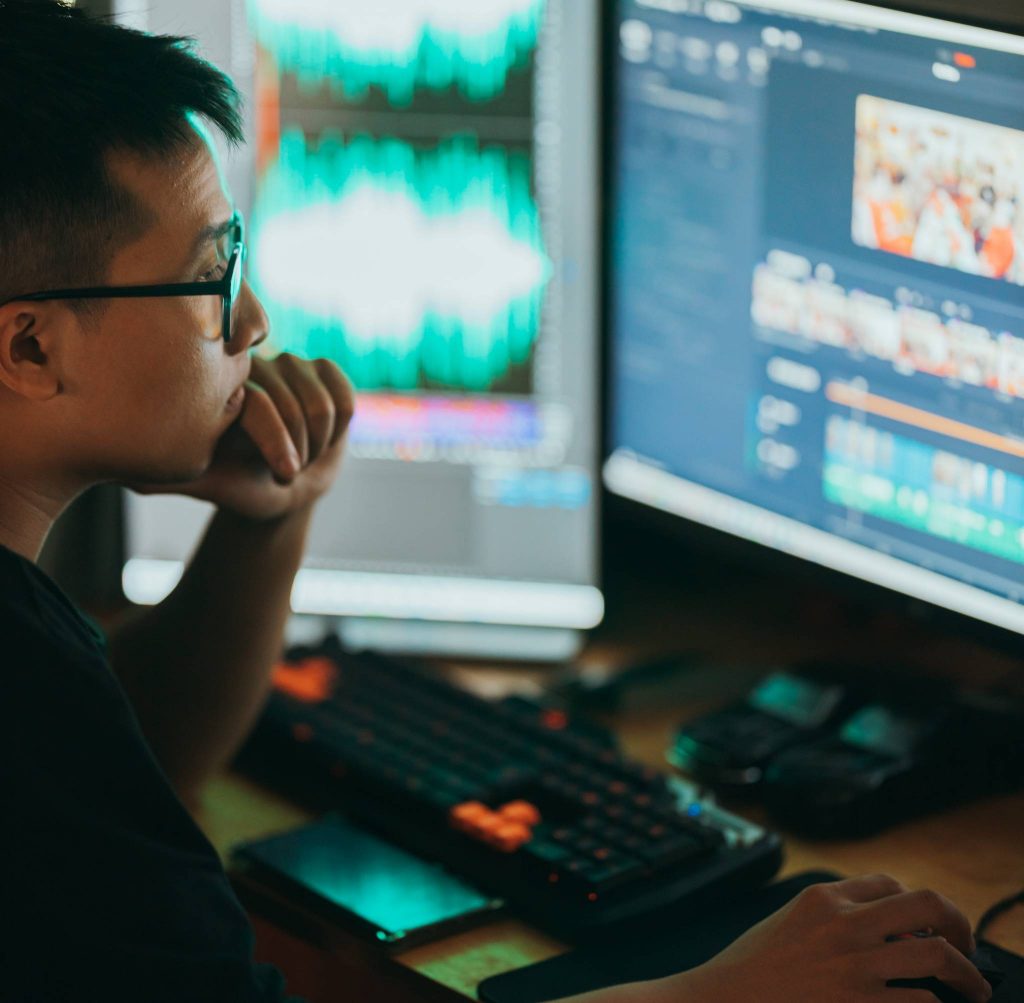 (This page is for PDV host company Expressions of Interest. Early to mid-career practitioners who are interested in applying for a traineeship can register here to be notified when applications open. )
Screen Queensland is calling for Expressions of Interest (EOI) from Queensland-based Post, Digital and Visual Effects companies to host up to five (5) one-year professional development placements.
Each of the five placements will be supported by $50,000 in funding from Screen Queensland. The host company will be required to co-fund the opportunity to ensure the annual salary is appropriate and fair.
Host companies will also be required to demonstrate the ability to support the role as an on-the-job training and skills development opportunity and one capable of helping to grow the Queensland PDV sector in the context of Screen Queensland's recently announced enhanced incentive to attract larger volumes of post-production, digital and visual effects work to the state.
---
WHO CAN APPLY?

The opportunity is suited to active businesses with a strong track record in post-production, visual effects, or audio post-production.

The host may nominate roles, indicating their value to the business and how they will meet skills gaps in the Queensland PDV industry. These could include:

Post Producer
Post-production Coordinator
Offline and Online Editor
Assistant Editor
Colourist
Visual Effects
Sound Mixer
Sound Designer
Sound Recordist.

Eligible businesses will be those operating in Queensland with more than 50 per cent of its workforce based in the state and meet general eligibility requirements as set out in the Screen Queensland Terms of Trade.

Screen Queensland encourages EOIs from businesses whose employees, teams and work reflects the diversity of our state and will give consideration in the selection process to ensure, where possible, that the program outcomes represent Screen Queensland's commitment to supporting people who are under-represented by gender, culture and language, race, sexuality, disability, and low socio-economic status. First Nations businesses are encouraged to apply. Businesses outside of south-east Queensland are also encouraged to submit an EOI.
WHAT CAN I APPLY FOR?

Host companies can apply to host up to five (5) placements, commensurate with demonstrated ability to provide industry standard on-the-job training and skills development, equipment and employment services.
HOW MUCH CAN I APPLY FOR?

Eligible Queensland companies can apply for a contribution of $50,000 per placement to cover wages and other employment costs. It is expected that the host company will co-fund the placements that it is proposing to take on to ensure the annual salary for each placement is appropriate and fair.
PREPARING YOUR APPLICATION

To apply, please submit an EOI by 14 March 2022 (5PM AEST) outlining the following:

Information about your business including:

CVs for all key personnel, especially those who will be providing mentorship to the placement/s
Business purpose
Key achievements in past three years
Vision statement for next 12 months.

A 12-month plan outlining how you will support the placement/s both practically and financially
A statement addressing your proposal's benefits to the growth and success of your business
A statement addressing your proposal's benefits to the Queensland screen industry.
WHAT IS SCREEN QUEENSLAND LOOKING FOR?

Your EOI will be assessed on the strength of the proposal, specifically noting:

Strength, viability and suitability of the 12-month placement plan
Track record and potential of the host company
Impact on the Queensland PDV sector and broader screen industry.
WHAT ARE THE REPORTING REQUIREMENTS?

Successful host companies will provide brief quarterly reports with updates on milestones and KPIs as well as a more detailed final report at the end of the 12-month period.

Members of the Screen Queensland team will remain in regular contact with successful companies throughout the 12-month period.
IMPORTANT DOCUMENTS

Before you submit your EOI, please read:
---
DISCOVER MORE…