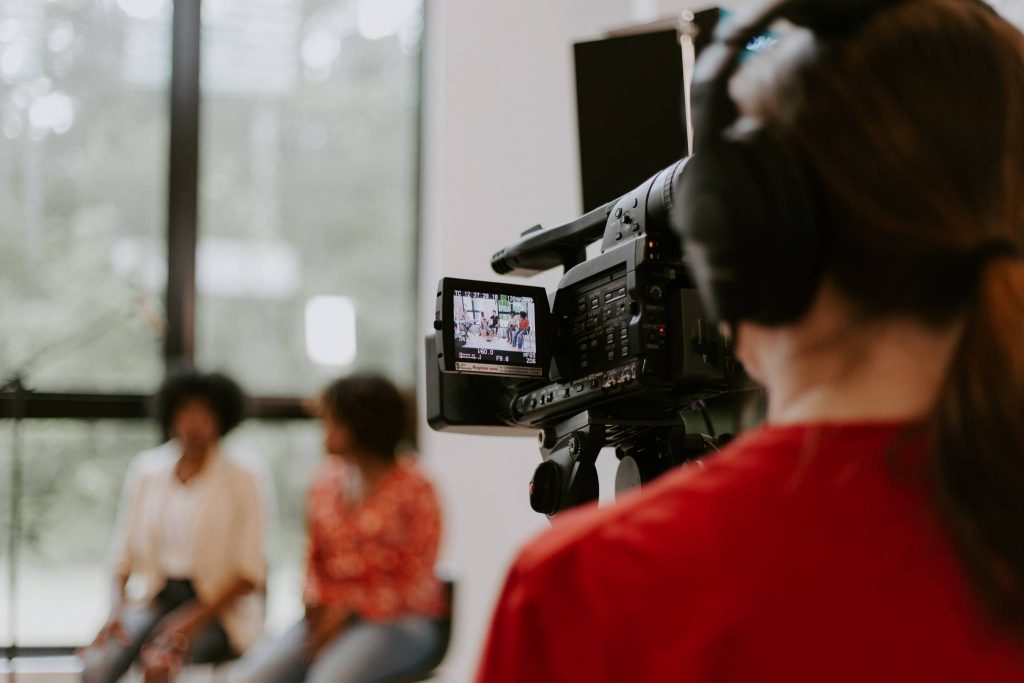 ---
Applications are due 9am 14 September 2020
---
CONTACT
content@screenqld.com.au
07 3248 0500
---
Screen Queensland and ABC will partner to deliver up to three proof of concept films for distribution on ABC platforms. The films will examine the theme of identity, exploring questions of who we are, who do we look at with admiration and why, and why and how do we see ourselves as Australians?
ABC Factual & Documentary is responsible for thought-provoking and inspiring programs such as Old People's Home for 4 Year Old's, Employable Me, Anh's Brush With Fame, War on Waste, Restoration Australia, Magical Land of Oz, Aftermath: Beyond Black Saturday, Back In Time For Dinner, Exposed and Don't Stop the Music.
Queensland teams will pitch ideas to Screen Queensland for the opportunity to develop a short (10 minute) film with in-kind support from the ABC and financial support from Screen Queensland. Ideas will be based on a brief from the ABC and feed into existing commissioning and distribution pathways. The short films will act as a proof of concept that the team can use pitch a returnable factual series to the marketplace.
Creative teams are encouraged to be brave, ambitious, relevant, challenging, compelling, distinctive and thought provoking. Find a way to bring your story to life in surprising ways.
---
Guidelines
Who can apply

This program is best suited to teams of early-mid career factual practitioners with a compelling broadcast idea in response to the ABC creative brief (below).

To be eligible, applicants must:

Be bona fide Queensland residents, able to demonstrate they have lived and worked in the state for at least six months
Meet SQ general eligibility requirements as set out in the SQ Terms of Trade

Support will be aimed at teams with a pitch that answers the ABC creative brief, shows broadcast potential and reflects the diversity of population in the state.

SQ encourages applications from practitioners and creative teams who reflect the diversity of our state – and will give consideration in the selection process to ensure, where possible, that the program outcomes represent SQ's commitment to supporting people who are under-represented by gender, culture and language, race, sexuality, and low socio-economic status. Aboriginal and/or Torres Strait Islander practitioners are encouraged to apply, as are practitioners whose principal place of business is located outside of south-east Queensland
What the program covers

The Factual Initiative is a structured development program, which seeks to support Queensland creative teams to develop format concepts in response to the ABC brief, polish these ideas into strong pitch materials with up to three successful teams being selected to film a pilot/sizzle/trailer.

The key stages of this initiative are:

The Brief: In July 2020, ABC Factual Executives will share (via video conference link) a creative brief and set guidelines and expectations to help creatives understand what the ABC is looking for and how it works;
The Pitch: creative teams from Queensland will have one month to submit their ideas based on the ABC brief;
Development workshop: up to 8 teams will work with ABC and Screen QLD to polish their idea and pitch materials so it is ready to film a pilot/trailer/sizzle;
Production: up to 3 teams will progress to produce a pilot/sizzle/trailer with financial support from Screen Queensland and in-kind support from ABC;
Screening: The films will be distributed through ABC platforms;
Next steps: The teams will be guided by ABC executives as they develop their ideas and slates, with the potential to be considered for future commissions.
Preparing your application

Submit your proposal using Screen Queensland's Smartygrants application portal. Late applications will not be assessed. You will need to include the following: :

CVs and bios for all key creatives in the team

Logline – your idea in a sentence

Short pitch – your idea in one page

Short film concept that responds to the ABC Creative Brief

Indication of key onscreen talent

Legalities – things you must have:

Rights to the story – tick the box

Option agreement and/or the approval of Aboriginal and Torres Strait Islander owners of the story where applicable

Writers/key creative agreement

When you submit you will receive a confirmation email – please notify SQ if you haven't received this within 30 minutes. Following submission, your application's eligibility will be checked and if approved will proceed to assessment.

Your applications will be assessed by a panel including members of the SQ team and ABC team against the criteria outlined in the section "What SQ is looking for" below.
ABC Creative Brief

We are looking for engaging factual content that explores the changing face of Australia…and Australians.

2020 is arguably the tipping point for many us to examine what it means to be Australian.

Through the lens of diversity, we are now questioning how being Australian is represented. Delving into our history, our heroes, our celebrities, our popular culture.

What are the cultural forces at play? Questioning our identity and who or what defines us in 2020 and beyond?

This is a broad, compelling topic but it can also be intimate and emotional.

Be brave, be bold, push the boundaries of Factual storytelling.

What distinguishes this idea as a format? What are the 'format' points that are unique to your idea which play out across an episode and/or the series? How could your idea sit across a range of topic areas, participants or be applied across a series?


Think about form, how will you bring your idea to life? What will be the visual narrative? In a world full of content, what makes your idea different?

Great factual content takes a topic, a thesis, and presents it in an engaging, compelling way.

For example, War on Waste took the conversation about 'waste' to another level through present tense, campaign style storytelling.

'Old People's Home for 4 year Olds', was a social experiment that asked a simple question. Could combining the care of 4 year old's and older Australians bring measurable differences to their wellbeing?

Both series empowered Australians. Surprised us with their form, contributed to broader national conversations and challenged our thinking.

Think about your idea, what is the central premise of the piece? How does it contribute to the conversation? How will the story be told? Can it be adapted for other topic areas? What is the visual narrative? Why will the audience care? How does this piece of content contribute to our conversation around identity? Who is your audience? Where would it play? How could you develop your idea into longer form factual content? What is the tone of the piece?

Above all remember the audience is searching for authenticity.

Present to us a 'creative brief' that outlines your idea, the premise, the tone, the visual style and how this will play out across an episode.

What is the factual basis for your idea? Have you checked these sources? Are they factually accurate? Be robust in your research. Show us why this idea has to be made.

If you're working on an idea that has 'unique access', do you already have that access?

Who will be attached to your idea? Who is the talent both on and off the screen? Do you already have access to these participants?

What would you like to work on in development, how best do you believe this idea can come to life.
What SQ is looking for

Your proposal will be assessed against the following criteria:

Does it fulfil the ABC Creative brief? (above)
Is it a good story?
Is it well-told and likely to excite an ABC audience?
Is it a concept with format potential?
Is the budget appropriate for the kind of project and the size of the audience it will reach?
Does the team have a good reputation for delivering what it says it will and the skills to make this happen?
Important documents to read before you apply

You must read our Terms of Trade, QPE definition and our corporate and strategic plans before preparing your application.
Funding is competitive and not all applicants may be successful even if they can demonstrate they meet all the ABC creative brief criteria.