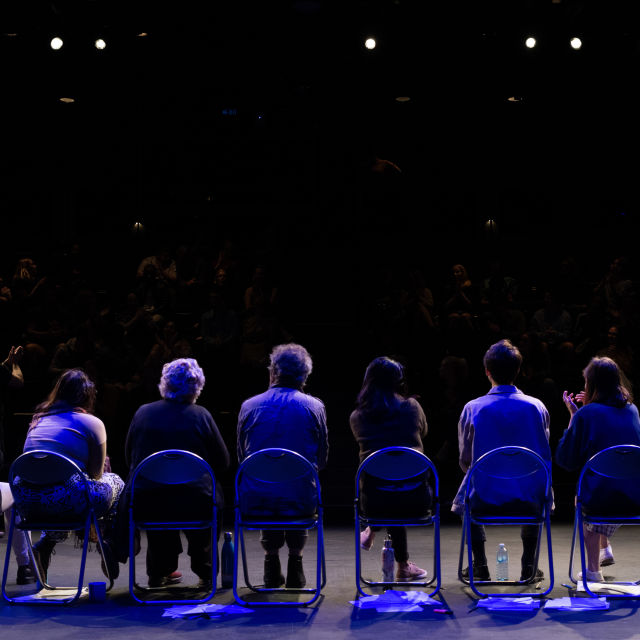 ABOUT THE INITIATIVE
Screen Queensland and La Boite Theatre Company partnered to deliver an exciting intensive program for six Queensland playwrights and/or screenwriters as part of La Boite's HWY Live program in November 2020. Writers will work to adapt a theatre text (public domain or original IP-owned) to a feature film, under the guidance of industry mentors and experts, during a two-week incubator program.
Writers will take part in a program of subsidised workshops and mentor sessions as a part of the incubator series and will receive a contribution of $2,000 for their participation in the two-week program. The six writers will then pitch their adaptation for feedback and consideration from the RIDE Feature Film Fund partners, including SBS's Head of Scripted Amanda Duthie during HWY Live in November 2020.
---
RECIPIENTS
Annelies Kavan
Only One Ernesta
Based on The Importance of Being Earnest byOscar Wilde
Desperate for an adventure, Jane pretends to be her twin sister Ernesta, who was unable to take a nanny position in the big city. But things get out of hand when Jane falls in love with the eccentric Thomas who believes they are meant for each other because her name starts with an E.
Nathan Stoneham, Jeremy Neideck and Younghee Park
지하 Underground
Four misfits are lured to a hidden underground bar transplanted from the back alleys of Seoul, where the eccentric owner shares a strange and beautiful tale of love and loss that helps them find their true selves and a place to belong.
Anna McGahan
The Ghost Light
An Intertextual Adaptation of Macbeth, The Seagull, A Streetcar Named Desire and Hedda Gabler
When an actor balancing motherhood returns to the stage to understudy 'Lady Macbeth', she is haunted by the ghosts of three classic female characters she never got to play.
Maddie Nixon
Binnavale
2020 finalist for the Queensland Premier Drama Award.
Binnavale is a town in outback Queensland, solely occupied by the Millers, who run The Bin Hotel. When a young hotshot Federal MP proposes a new postcode bill that threatens Binnavale's tourist-attracting status as "smallest town in Australia" the family faces losing their business and abandoning the only place they've ever called home.
Claire Christian
King(s) of the World (Original title Lysa and the Freeborn Dames)
Inspired by Lysistrata by Aristophanes
King(s) of the World is the story of funny, nineteen-year-old political lesbian, Lysa King, who goes home to her small, rural town and accidentally kidnaps the star footballer the night before the big game, and how her conservative, politician, dad, Malcolm King, tries to unravel the mess.
Katrina Irawati Graham
Siti Rubiyah
A disturbed young law student fleeing a mysterious presence returns home unexpectedly to her grandmother's rural Sumatran village seeking safety only to find that she must follow her grandmother on an equally mysterious journey deep into the jungle if she is ever to discover the true nature of what haunts her.