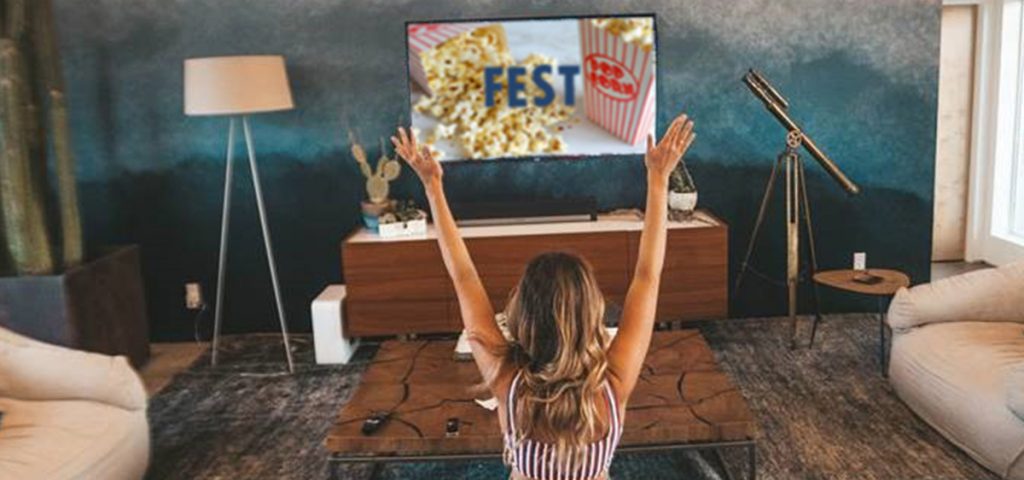 The Screen Culture V-Fest Initiative is a new program aimed at supporting screen culture events (new and existing) that are seeking to pivot, create, develop and deliver a virtual screen festival in the next 6 to 12 months- primarily for Queensland-based audiences and with the possibility of being built out to reach larger virtual audiences across Australia.
The V-Fest Initiative will offer five (5) grants of up to $10,000.
Each of the selected festivals will be provided with a grant of up to $10,000 to assist with costs of running and delivering their virtual screen festival, supported through the SQ Screen Culture Funding Program.
The Screen Culture Program is focused on igniting the passion of local and international audiences for Queensland-made screen stories and supports screen culture events that promote and highlight content that inspires, entertains and can connect audiences. The program is aimed at continuing to foster shared experiences with screen.
The V-Fest initiative is a unique program currently offered in one round of funding.
Applications have been extended to 5pm on Friday 5 June, 2020
---
Guidelines
Who can apply?

Any individual, business; and/or organisation providing benefits to a Queensland screen culture.


A Queensland resident is a person who has their principal place of abode and business in Queensland and has been registered on the state electoral roll for at least 6 months prior to the application.

What cultural events are eligible?

What cultural events are ineligible:

Publications or magazines about screen
Development or production of screen content and/or workshops;
Marketing, i.e. P & A and film screenings
Professional mentorships
Film Festivals and events that target a specific cultural group and where it is used to achieve community goals or raising awareness about a community issue.
Internationally held screen culture events
Private events and non-related screen culture events

To be eligible, applicants must at least:

Meet the general eligibility requirements set out in Screen Queensland's Terms of Trade including, but not limited to the following:
A. Being an Australian incorporated entity;
B. Having a valid ABN
Demonstrate that they have the appropriate capacity, experience and track record to develop and implement their event proposal.
Demonstrate that the event proposal fulfils a need and interest in the community and how it will provide new opportunities for Queensland industry and or public and evidence of community support.
The business plan should demonstrate the applicant's ability to implement and achieve the financial and event milestones, the viability of and ability to implement the marketing plan and contingency plans for the proposal.
Demonstrate the viability and ability to implement a marketing plan and indicate if there is any media support if relevant.
The finance plan and business plan should demonstrate any third-party finance, for example any sponsors and plans to develop relationships in the private sector to support the development and delivery of the event.
Applicants who have any outstanding acquittal reports or who have not fulfilled their obligations from a prior screen culture program with Screen Queensland are not eligible to apply.
What do I need to provide?

Applicants will need to provide the following:

Event synopses and proposal
Outline of proposed platform delivery
CVs and bios of all key personnel
Business Plan & Marketing plan
Finance plan & Event budget
Letter/s of Support (if applicable)

Applicants are welcome to provide additional material where they believe it will be beneficial to the application.

Applicants will be selected based on the demonstrated need within the community, point of difference for the screen event, and suitability to the program.
When do I need to apply?

Applications have been extended from 5pm on Friday 22 May 2020 to the new due date, 5pm 5 June 2020. There will be at least a 6 weeks turnaround for assessment after the submission closing date.
What happens when my application has been assessed?

Applicants will be informed in writing whether their application has or has not been successful. Screen Queensland aims to make funding decisions within 6 weeks of an application being lodged and will advise applicants in writing of the outcome of their application.
What do I do if I've read this and want to talk it through?
---
Photo credit: Photo by Roberto Nickson on Unsplash