---
APPLICATIONS DUE
9:00am, Friday 20 November, 2020
---
CONTACT:
content@screenqld.com.au
3248 0500
---
The Young Adult (YA) genre for features and series has been some of the most popular and highest grossing recent content on our screens.
Screen Queensland has partnered with social storytelling platform Wattpad to uncover two of the most exciting YA properties, to be adapted and developed by Queensland showrunners and market-tested with the Wattpad audience of over 80 million.
The properties are: The Bro Code (21.1 million reads) by Elizabeth A. Seibert (@joecool123), which was published by Wattpad Books in September; and How To Lose Weight and Survive The Apocalypse(62,000 reads) by Australian Kate J. Squires (@Blondeanddangerous).
Up to two individuals (or writing teams) will be selected to develop, write and produce a "take" on one of these Wattpad properties via a proof of concept short, selected scenes, trailer or pilot. Screen Queensland will invest up to $50,000ea in up to two projects.. The individuals will work with Screen Queensland and Wattpad development executives to craft their idea for a Wattpad audience. The final product will then be distributed across the Wattpad platform to gain insight and feedback from the property's die-hard fans. The proof of concept could then be used as material to pitch the longer form project to market, in partnership with Screen Queensland and Wattpad.
This is an opportunity for Queensland creatives to train as showrunners on their own YA property with a view to develop, fully finance and produce the long form adaptation of a Wattpad hot property, following in the footsteps of Wattpad titles such as After, The Kissing Booth, and Light as a Feather.
---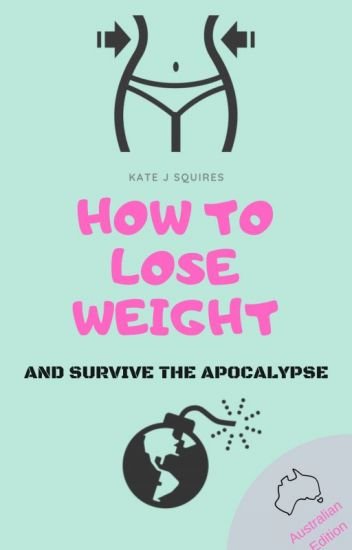 How to Lose Weight and Survive The Apocalypse
By Kate J. Squires
One woman's guide to falling in love, getting fit and surviving the end of the world. Karla is busy running her own business, half-heartedly trying to lose her belly fat, and avoiding thinking about her single-status – she does not have time for civilisation to fall apart rn. But when the world as she knows it crumbles like a triple-choc cookie, Karla will have to embark on the trip of a lifetime to find safety. Traversing the vastness of the Australian east coast, Karla and her companions – a misfit band of workmates and one reasonably attractive stranger – will find adventure, love and a new dress size. Rom-com meets disaster movie meets extreme-makeover, this story is for anyone who needs the motivation of a planetary disaster to change their world.
Click the button below to complete the release form to download this title.
---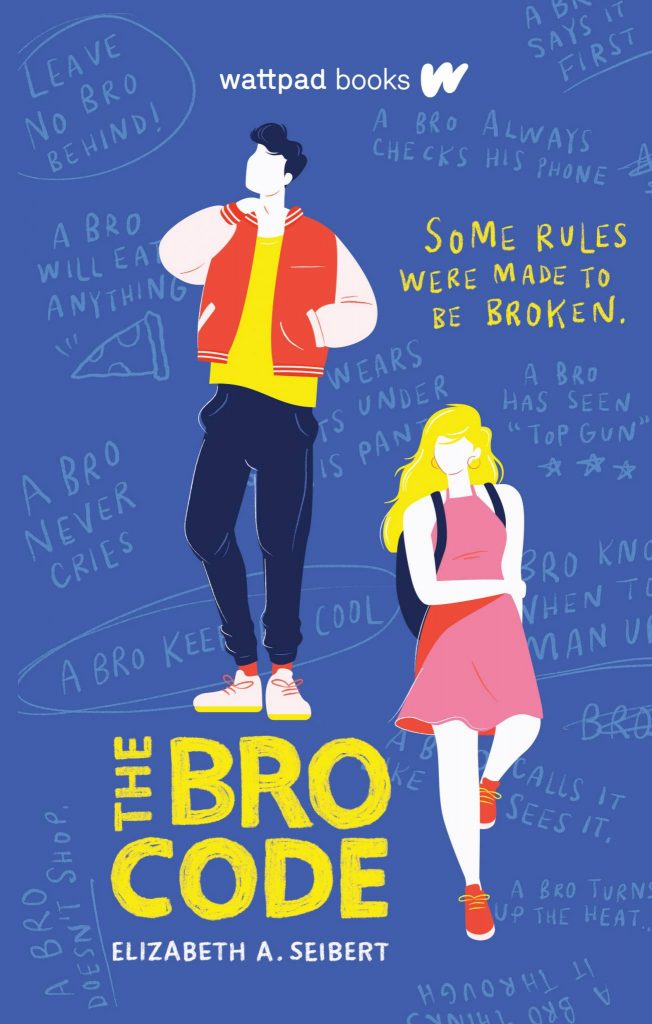 The Bro Code
By Elizabeth A. Seibert
The Bro Code says to leave no bro behind… But what happens when you have to choose between love and friendship?
Nick Maguire would never betray his best friends, Carter and Austin, by breaking The Bro Code, and he knows they'd never do that either. They've got each other's backs. That is, until Carter's sister, Eliza, returns from Australia. Unfortunately, Eliza is basically incredible, and Nick almost immediately falls head over heels. The two begin to form an undeniable bond that crackles with electricity – and spells a whole lot of trouble. Nick is about to find out that codes are made to be broken.

Click the button below to complete the release form to download this title
---
Guidelines
Who can apply

Eligibility criteria for all SQ initiatives are detailed in the Terms of Trade. Please read this document before preparing your application.

Screen Queensland is calling out to all Queensland showrunners (or writing teams), as well as writers who aspire to produce, and producers who also write. We want to cultivate creatively-minded businesspeople who will be able to execute a script based on their take of the creative materials, and be the driving force in producing, packaging and selling their idea to market.

Individuals may apply but we will also accept applications from teams of two, where both members can demonstrate writing and producing skills. This initiative is open to early, mid-career and experienced practitioners, and all applicants with a unique and commercial take on a Wattpad property for a YA audience are encouraged to apply.

Aboriginal and Torres Strait Islander screen practitioners are encouraged to apply. Additionally, we are committed to ensuring diverse representation across all aspects of the production and development process, including differences in gender; age; Aboriginal identity; cultural and linguistic diversity; disability; sexuality and gender identities, including lesbian, gay, bisexual, transgender, queer and intersex (LGBTQI+), location (including regional and remote areas); and socio-economic status.
How to apply

Submit your concept via SmartyGrants by 9:00am, Friday 20 November, 2020. We will aim to get back to you within approximately 4 weeks following the initiative's closing date.

The Wattpad titles The Bro Code and How to Lose Weight and Survive the Apocalypse are available for download via the buttons above. You must read and agree to the terms of the release form prior to downloading the PDF files.

Your application will need to include a pitch of up to 10 pages that gives assessors a clear idea of your "take" on the Wattpad title you have selected, as well as a writing sample of up to 30 pages, which may be created for the Wattpad project you have chosen, or a project that you have already written. Items you need to include in your pitch are:

Logline
Synopsis
The Take– how you have taken the original title and adapted it. (Include a strong hook)
The Story (broken down into episodes for series or for feature 3 act structure)
The Characters
The World– what are the rules of this world? How is it the same or different from everyday life?
The Tone– visual references to paint a picture of the story. Can be original or borrowed from existing materials and referenced. Please reference how your idea is the same or different
The Themes– Why is this story important for you to tell now?
The Audience and Potential Market– Be specific in age, gender, what they watch, how they watch, and tell us who your target broadcast or distribution partners would be.
Budget– an approximation of how much a project like yours could be made for and how you will finance this (do some research on like projects, and include a basic finance plan)
The Team– Bios of you and who you would work with
A Proposal – of how you will best pitch your idea to Wattpad audiences and market using SQ investment of up to $50k through this initiative: a trailer, a short form POC, a pilot etc

Applicants that make a shortlist may be asked to attend an interview or do a "face-to-face" or "virtual" pitch for Screen Queensland of their "take" on their Wattpad adaptation.

**Applicants may only submit their "take" on one Wattpad project.
What we are looking for

We are looking for global ideas with a strong commercial hook that will appeal to a YA audience. We are looking for individuals or writing teams that are interested in becoming or are already showrunners with writing and producing skills that will be able to deliver their idea to a Wattpad audience as well as sell their idea to market. This opportunity is open to emerging, mid-career and established Queensland talent. Your application will be assessed on the following:

STORY: The Originality of idea/ the take; the strength of the hook, plot, characters, dialogue
AUDIENCE: Market Potential; the proposed presentation/format to pitch the work to market and engage the Wattpad audience
TALENT: Track record and potential of the applicant/team; impact on Queensland talent