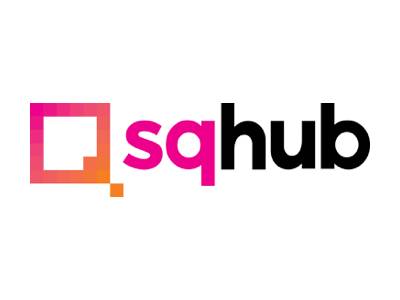 Supporting Queensland screen businesses
Ideally suited for screen businesses in their start-up or growth phases., the SQhub program provides business resources for Queensland-based screen creatives and teams from across the film, television, gaming and online sectors. It provides:
Annual residency or casual hot-desk hire at co-working hubs: The SQhub in Brisbane and the SQ Bond University Creative Hub, Gold Coast.
Bespoke business development opportunities
A virtual community
For more information, contact content@screenqld.com.au or call (07) 3248 0500
---
Co-working space residency and hot-desk hire, Brisbane and Gold Coast
Located on the Gold Coast and Brisbane, both sqhub co-working spaces have 15 desks available and are wheelchair accessible via a lift.
Applications for annual residency are currently closed. To be notified when applications open, please subscribe to our enewsletter and follow Screen Queensland on social media.
Casual bookings are available – the meeting room is $60 a day and hotdesks are $20 a day.
---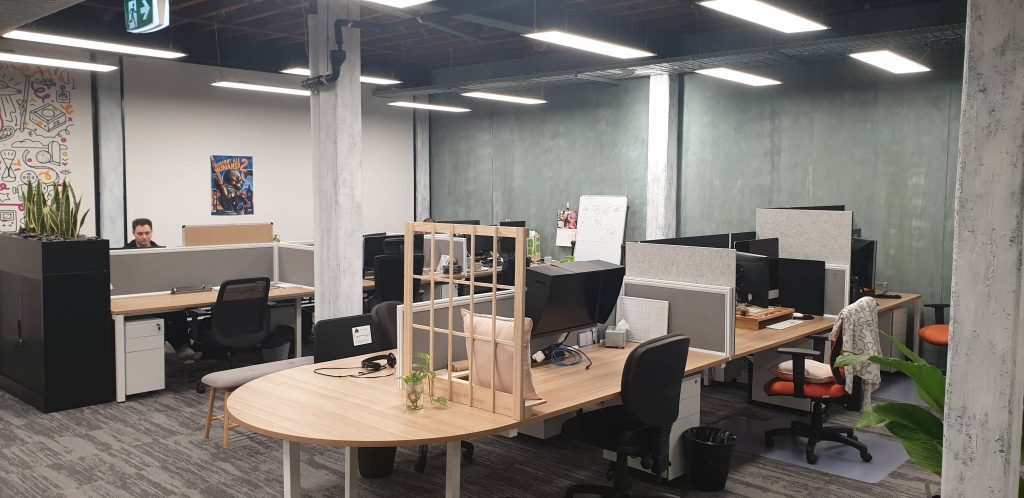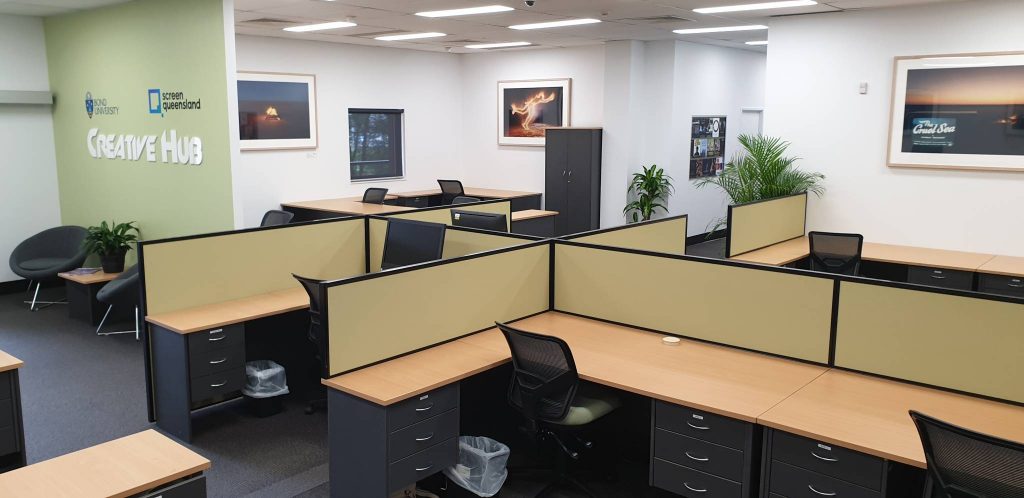 ---
SQhub Residency Program
SQ Virtual

SQHUB VIRTUAL
sqhub virtual membership includes free access to online events, masterclasses and workshops, online community forums and regular video community check-ins.

This option provides access for regional Queenslanders or those who are unable to travel into the Brisbane or the Gold Coast hubs.

Cohort 2020/21

Luke Graham, Scope Red (producer)
Martha Goddard, Godmart Productions
Bobbi-Lea Dionysius, Disruptor Studios (producer)
Andrew Joy, 2Bit Studios Pty Ltd (game developer)
Ljudan Michaelis-Thorpe, Zerodivide Productions (writer/producer)
Karolina Berkell-Kirk, Honeypot Film Productions (producer)
SQhub virtual + Business Incubator Program

Wherever you are in Queensland, you want free online access to industry workshops and community events, plus expert business advice.

---

SQHUB VIRTUAL
SQhub virtual membership includes free access to online events, masterclasses and workshops, online community forums and regular video community check-ins.

This is a fantastic option in the current landscape, and provides access for regional Queenslanders or those who are unable to travel into the Brisbane or the Gold Coast hubs.

---

BUSINESS INCUBATOR PROGRAM

A limited number of spaces are available in our newly modified incubator program, which will run every six months. Participants in the incubator will get three sessions with 113 Partners with online support available in between the sessions.

Participants can indicate their interest in up to three of the following streams including one core and two secondary.

(Core) Career Development (for individuals)
(Core) Screen Business program (for Production Companies / Producers / Directors)
(Core) Games Business program (for Game Studios and Developers)
(Secondary) Finance modelling and business model testing
(Secondary) Branding, Marketing and communications planning
(Secondary) Organisational structures, intelligence systems, business process review•
(Secondary) People and Culture
(Secondary) Resource Planning
(Secondary) Slate Development

---

COST OF THIS PROGRAM
Free
SQhub co-working space + Business Incubator Program

You want a professional, cost-effective office space, plus expert business advice delivered online.

---

SQHUB RESIDENCY

We have two SQhub coworking spaces: SQhub Teneriffe Brisbane and the Creative Hub at Bond University Gold Coast. Read more about the facilities below.

You can apply for a full-time or part-time desk (up to two days a week).

A RESIDENCY INCLUDES

a full-time or part-time desk at either the SQhub – (Teneriffe, Brisbane), or Creative Hub (Bond University)
24-hour secure access
office/business facilities including Internet, electricity, meeting room, general office furniture and end of trip facilities
free access to SQhub events (these mentorship programs, masterclasses and workshops with leading industry experts, as well as networking opportunities)
a community manager to assist you on your creative journey
free access to 113 Partners' business incubator program (five spaces available, see details below)
free assistance from a Bond University intern (Gold Coast residencies)
access to both the Gold Coast and Brisbane facilities (ideal for practitioners who frequently travel between cities for meetings)
Gold Coast facility has free parking

---

ONLINE BUSINESS INCUBATOR PROGRAM

A limited number of spaces are available in our newly modified incubator program, which will run every six months. Participants in the incubator will get three sessions with 113 Partners with online support available in between the sessions.

Participants can indicate their interest in up to three of the following streams including one core and two secondary.

(Core) Career Development (for individuals)
(Core) Screen Business program (for Production Companies / Producers / Directors)
(Core) Games Business program (for Game Studios and Developers)
(Secondary) Finance modelling and business model testing
(Secondary) Branding, Marketing and communications planning
(Secondary) Organisational structures, intelligence systems, business process review
(Secondary) People and Culture
(Secondary) Resource Planning
(Secondary) Slate Development

---

COST OF THIS PROGRAM SELECTION:

Full-time desk: $200.00 per month excluding GST
Part-time desk: (up to two days a week: $100.00 per month excluding GST
Business Incubator: Free
SQhub co-working space residency (only)

A professional, cost-effective office space with a difference.

---

We have two SQhub coworking spaces: SQhub Teneriffe Brisbane and the Creative Hub at Bond University Gold Coast. Read more about the facilities below.

You can apply for a full-time or part-time desk (up to two days a week).

A residency includes:

a full-time or part-time desk at either the SQhub – (Teneriffe, Brisbane), or Creative Hub (Bond University)
24 hour secure access
office/business facilities including Internet, electricity, meeting room, general office furniture and end of trip facilities
free access to SQhub events (these mentorship programs, masterclasses and workshops with leading industry experts, as well as networking opportunities)
a community manager to assist you on your creative journey
free access to 113 Partners' business incubator program (five spaces available, see details below)
free assistance from a Bond University intern (Gold Coast residencies)
access to both the Gold Coast and Brisbane facilities (ideal for practitioners who frequently travel between cities for meetings)
Gold Coast facility has free parking

---

COST OF THIS PROGRAM SELECTION:

Full-time desk: $200.00 per month excluding GST
Part-time desk: (up to two days a week: $100.00 per month excluding GST
---