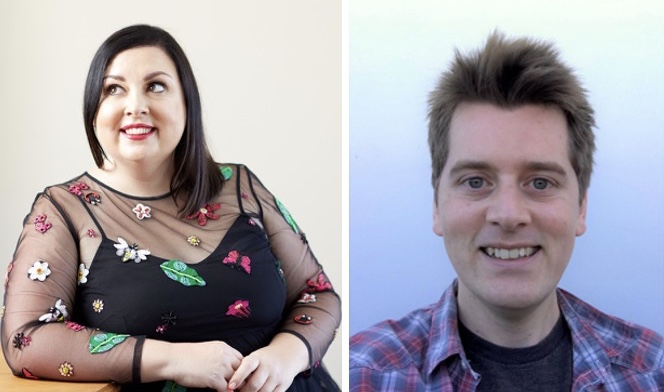 MEDIA RELEASE
Screen Queensland has partnered with Screenworks to launch the FNQ Screen Industry Bootcamp, comprised of two mentorships to support and ignite the careers of an emerging animator and a games developer, from Far North Queensland.
Early-career FNQ screen industry practitioners are encouraged to apply for this unique, six-week, bootcamp-style mentorship, that will showcase their talent, build their experience, and make connections with key screen industry companies, including Ludo Studio, the multi-Emmy® award winning creative studio behind hit animation Bluey, and Gameloft, a leading global publisher of digital and social games.
Kylie Munnich, Screen Queensland CEO, said the FNQ Screen Industry Bootcamp was the first program to commence as a part of the Queensland Government's Advance Queensland Far North Queensland Screen Production Strategic Plan, released in late 2019.
"Mentorships can be transformative experiences and we know that the participants in this bootcamp are in good hands, with the regional expertise of Screenworks, and industry heavy weights Ludo Studio and Gameloft, guiding the way," Ms Munnich said.
"It's all about providing a real-world experience that will give participants practical skills, industry contacts and above all confidence to create their own screen projects and build their careers in the industry."
Ken Crouch, Screenworks CEO, said the program would provide an extraordinary opportunity for early-career regional practitioners from FNQ to connect with and learn from highly-accomplished industry professionals.
"We are excited to give the FNQ practitioners the exposure and unique access to experiences which will enhance their skills and impact their careers," Mr Crouch said.
Mentors Liz Ballantyne, Art Lead at Gameloft, and Chris Bennett, Animator at Ludo Studio, will each choose one mentee to work with them in their respective areas of expertise.
The two selected mentees will each receive bespoke, industry briefs and targeted feedback from their mentor over the six-week 'bootcamp' period, that will culminate in an opportunity to travel to Brisbane where they will shadow their mentor in their professional environment.
Applications for the FNQ Screen Industry Bootcamp close at 5pm Friday 19 June 2020 and are currently planned to start in early July.
---
About the Mentors
Chris Bennett, Animator, Ludo Studio
Chris has worked in the animation industry since 2013 when he created the popular web series Alfred & Poe in affiliation with YouTube pioneers Smosh. From there he went on to work with Smosh full-time until 2017 when he joined Ludo Studio as an animator for the Emmy-award winning series Bluey. He also served as a writer for episode Fancy Restaurant. Chris and his wife, Cassandra have two young boys together and love living in Brisbane. Find out more about Chris.
Liz Ballantyne, Art Lead, Gameloft
Liz is the Lead Artist at Gameloft Australia and Women in Games Ambassador. She has been creating video games for over 15 years and has worked with international brands including, Disney, Star Wars, Microsoft and Warner Brothers. Liz is responsible for leading art teams in the creation and delivery for original IP's and licensed games. Liz has expertise in user experience and interaction design, graphic design and brand strategy.
---