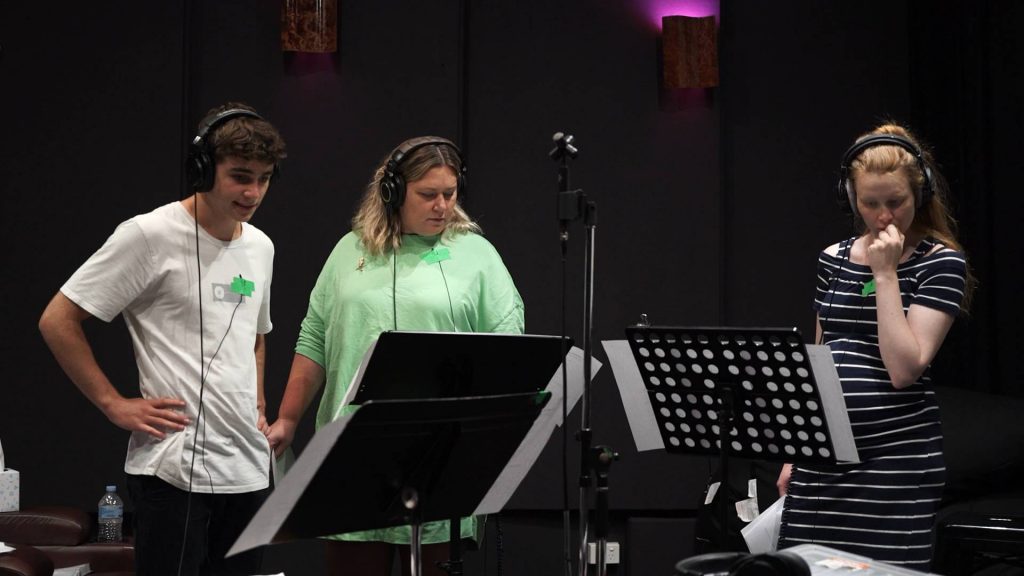 ---
Beyond Strange Lands, a Screen Queensland (SQ) supported Audible Original Podcast, will be available for download 14 April.
The 12-episode outback thriller is one of four projects supported through SQ's Proof of Concept initiative 2019, having started following SQ's Podcasting Bootcamp in late 2018.
Producer Danielle Redford said the series, which commenced pre-production in September 2019, is best summarised as Stranger Things crossed with All Aussie Adventures.
"We had so much fun in the recording sessions," said Ms Redford, describing the experience of more than 50 hours of recording at Emmy Award-winning facility Folklore Sound, using immersive binaural technology.
"We went into this scripted podcast process thinking with a visual mindset, asking the question – what is it we'd normally do to bring a story to life on screen that we can bring to an audio-only environment?

"From the first moment of this project's production, we relied on the expertise and creative input of Folklore Sound, whose team went above and beyond to not only deliver beautiful technical results, but who dove in deep on a creative level," Ms Redford added.
Ms Redford said developing a project for the global audio entertainment provider presented a unique opportunity for experimentation, to ultimately demonstrate a screen-able concept, while building an audience.
"Audible's enthusiasm for and commitment to Australian stories is something to be deeply excited about," she said.
"It may sound like an overstatement, but it's true: Screen Queensland's support of an original scripted podcast pitch was visionary for our industry."
All 12 episodes will be available for download from Tuesday 14 Aprill. Beyond Strange Lands is free for Audible members and those taking a free Audible's 30-day trial
---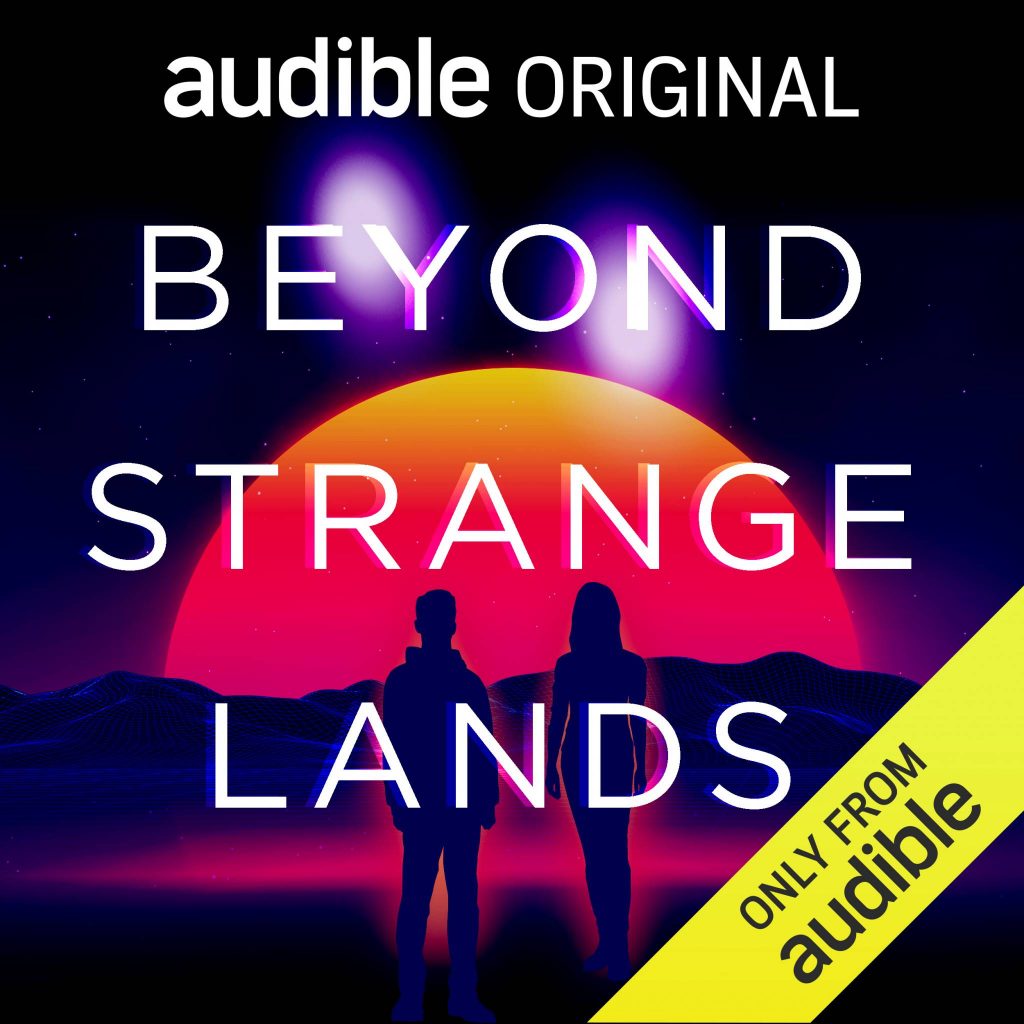 BEYOND STRANGE LANDS
Writer: Written by Simon Taylor and David Peterson
Director: Directed by Hannah Ariotti
Producer: Produced by Danielle Redford with Associate Producer Gabbrielle Warren
In 1982, the famous paranormal expert Grant Peters went missing while filming his TV show 'Legendary Australia'. His wife Melissa was never able to find him. When Melissa herself disappears nearly forty years later, her daughter Fiona and grandson Ethan trace her to the small outback town of Boulia. There they discover a collection of old audio tapes that Melissa left behind: a set of clues they must follow if they're to solve this mystery in time. Insidious forces will stop at nothing to destroy them, and an impossibly ancient menace lurks deep beneath the ground, waiting for the chance to strike…

Beyond Strange Lands is an action-packed and fantastical journey across the Australian outback, performed by a stellar cast including Amy Ingram, Michael Fryer, Lisa Hickey, Kevin Spink, Liam James, Sacha Horler, Peter Phelps, Anna McGahan and Richard Davies.

This series contains mature themes and strong language and listener discretion is advised.