The Australian Screen Production Industry COVID-Safe Guidelines were released on 29 May to help get the sector back to work. Screen Queensland participated in the Australian Screen Sector Taskforce that developed these national guidelines, along with key production bodies, screen agencies, unions and professional organisations.
The national guidelines and associated resources provide practical advice and tools to assist productions in Australia and Queensland, to prepare a COVID-Safe risk mitigation plan, referred to as a COVID SAFE Plan in Queensland.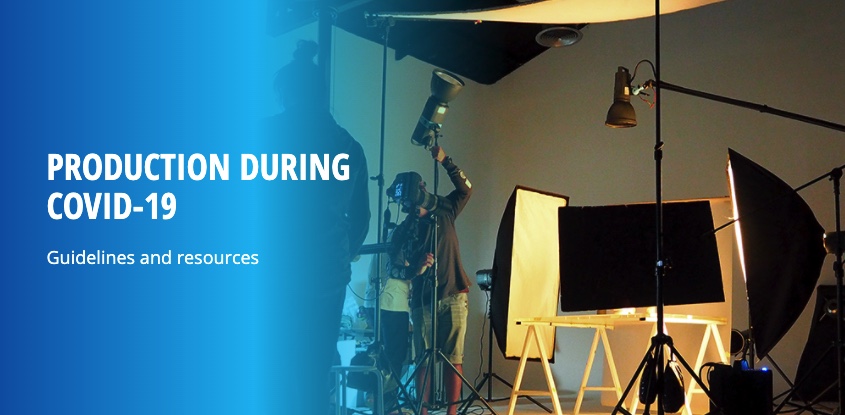 All employers and workplaces in Queensland, including physical production and post-production, should prepare a COVID SAFE Plan for their workplaces, if they conduct activities where social distancing measures are not practical. This plan sets out the steps to safeguard cast, crew and the community, in the production environment and workplace. It will be a requirement for all Screen Queensland-supported productions to prepare a COVID SAFE Plan, as a part of the contracting process. The plan does not need to be submitted for approval by Queensland Health, but must adhere to the Queensland Chief Health Officer Public Health Directions. Having a plan will also assist in situations where it is necessary for productions to apply for an exemption from the Directions, such as for essential workers travelling from interstate.
If you have any further questions you can contact Gina Black EVP Production Incentives and Attraction at Screen Queensland gblack@screenqld.com.au and 07 3248 0500. You are also encouraged to seek your own professional medical and legal advice in developing your COVID SAFE Plan.
You can read more information on COVID-safe workplaces in Queensland,
Read the media release Australian Screen Production Industry COVID-Safe Guidelines Released.