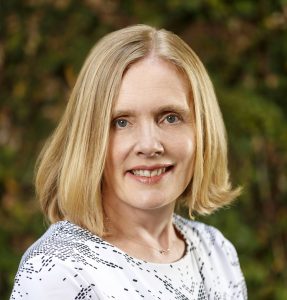 The Board of Screen Queensland is delighted to announce Jo Dillon as Acting CEO, who will be assuming the role from August 26 following the departure of Tracey Vieira on August 23.
Jo has been at Screen Queensland since 2014 as Executive Vice President, Content, leading an eight-person team responsible for investment in talent, high-quality screen stories and businesses.  Jo's remit is to provide strategic leadership and creative and operational direction to the organisation to grow a successful screen industry.
Jo has worked in the development and production of high-quality scripted and unscripted international screen stories for over fourteen years. She is passionate about working with diverse and talented storytellers to create screen stories that attract cast, finance and audiences and has brought commercial and creative know-how to the development of hundreds of projects – most recently in her current role and her previous position as Development Executive at Screen Australia.
In the UK, Jo was Head of Development at Emmy-winning production company Yipp Films, responsible for developing factual narratives for network television and establishing the company's first drama slate. She worked in development for independent feature film producers, notably Ipso Facto Productions, as a script and story consultant working on feature films, shorts and documentaries, and as an assessor for a number of UK investors and screen agencies. Jo is a former UK national newspaper journalist and broadcast commentator.
The Screen Queensland team congratulates Jo and looks forward to working under her exemplary leadership in this interim period.