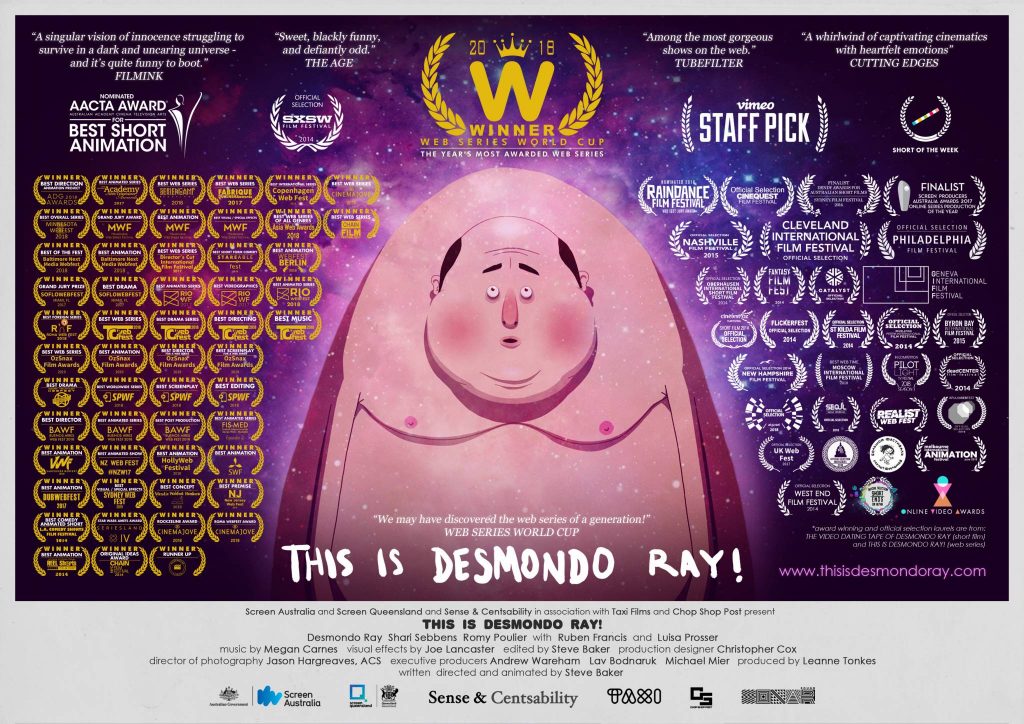 It started life as a 3 minute short uploaded to Vimeo by director Steve Baker. Within 24 hours, The Video Dating Tape of Desmondo Ray, Aged 33 & ¾ was Staff Picked by Vimeo, turning into a viral hit and having its festival premiere at SXSW and scoring an AACTA nomination.
After the online success, messages from Desmondo's devoted fans came flooding in and Steve felt obliged to tell more of Desmondo's bittersweet story.
"The response was incredible. I started, or rather, Desmondo started, receiving a lot of messages from people all over the world and from all walks of life," said Steve.
"Some of these were profoundly personal and incredibly touching. A guy in Brazil even got a tattoo of him!
"Eventually a lot of people were asking to see more of Desmondo, so it made sense that we'd continue his story online in the form of a web series, which I had been fascinated about for some time."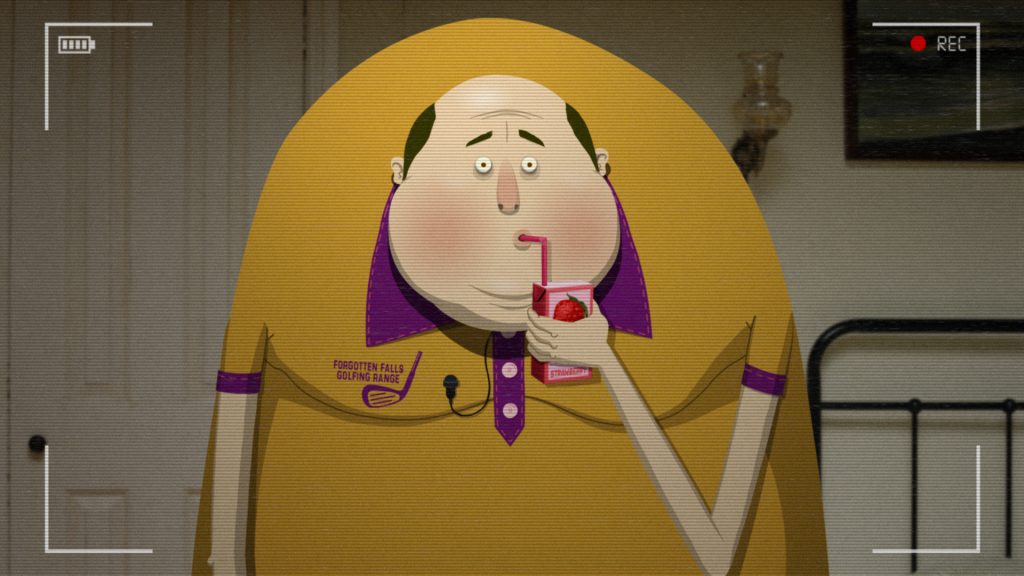 Now a six-part web series, THIS IS DESMONDO RAY! has taken home more awards than any other web series in history, including Best Animated Series from the International Academy of Web Television Awards in LA, the Grand Jury Prize at the Melbourne Web Fest, and taking out the 2018 Web Series World Cup for being the most awarded web series in the world.
When asked if there is an award that stands out from the rest, Steve explained that each award meant something special for the entire team.
"I'm not sure if I can rate any of the awards over the others."
"However, on a personal level, the handful of directing and screenwriting awards I've received for the series has been especially satisfying, only because there are still people in this industry who think animation magically writes and directs itself," said Steve.
The series which was created with multiplatform investment from Screen Australia and investment Screen Queensland is currently available for viewing on Desmondo's website, but the team are already exploring international distribution offers for it.
Producer Leanne Tonkes said, "I'm looking forward to seeking out opportunities for the show at Content London in December. It's an exciting time with platforms focused on short-form content entering the marketplace, so we're definitely open to discussions around what might be next for Desmondo."
The highly-awarded series begins with Desmondo's disconcerting and bittersweet dating tape (seen below) and then delves into the complexities of Desmondo's unique world with five more intriguing episodes.
The series uses a striking mixture of animation and live-action to tell the darkly comedic story of a peculiar man, with love to offer – catch the series online now!