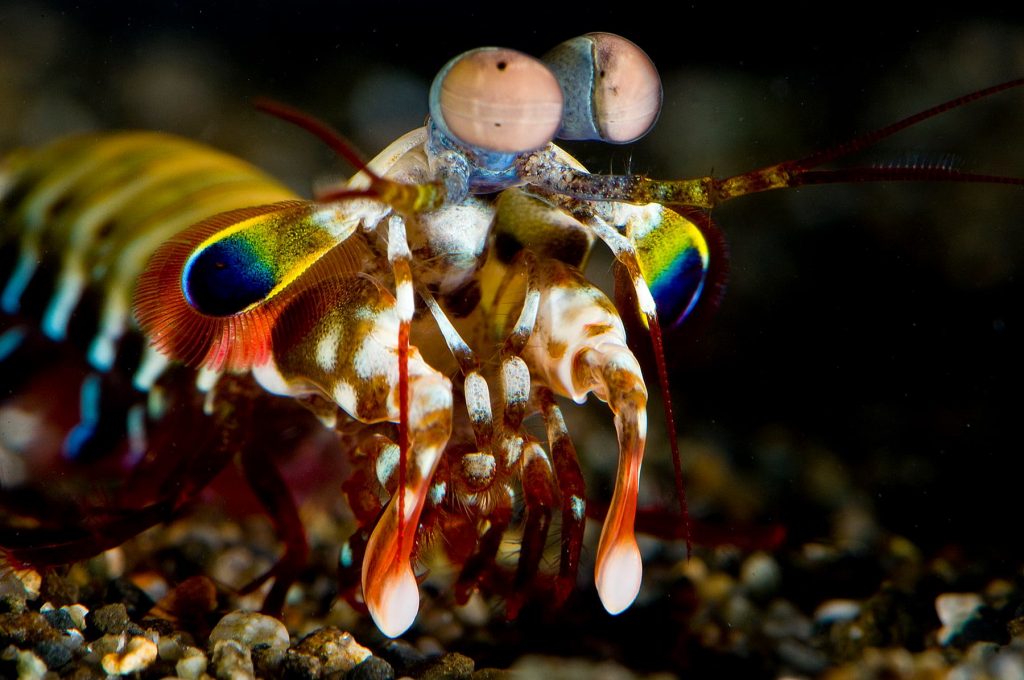 The peacock mantis shrimp

Screen Queensland is proud to have supported David Attenborough's Life in Colour through the Regional Incentive to film in Far North Queensland.
SeaLight Pictures filmed on Lizard Island, Heron Island, Stradbroke Island, Kuranda, Cairns, Port Douglas, Crater Lakes and Atherton Tablelands.
Local cinematographers Biopixel, based in Cairns, and BioQuest Studios from Port Douglas were additionally engaged to capture footage of the peacock mantis shrimp, the ambon and lemon damselfish, the harlequin tuskfish, the bluestriped fangblenny and the blue-streaked cleaner wrasse.
Biopixel is a recipient of Screen Queensland Enterprise funding in 2020, which saw the company share in a $1 million COVID business support package to purchase cutting-edge camera equipment.
Richard Fitzpatrick, Director of Photography at Biopixel, said that the Screen Queensland Regional Incentive contributed to the business' ability to secure a high-profile client such as SeaLight Pictures.
"It's a wonderful thing for our business and our local industry that these blue-chip productions are incentivised to film in the state, and particularly into our region in Far North Queensland.
"We are thrilled to have been part of filming David Attenborough's Life in Colour, which showcases our vibrant, beautiful region to a global audience."
The colourful four-part nature series is on Saturdays on Channel 9, and currently available to stream on 9Now.