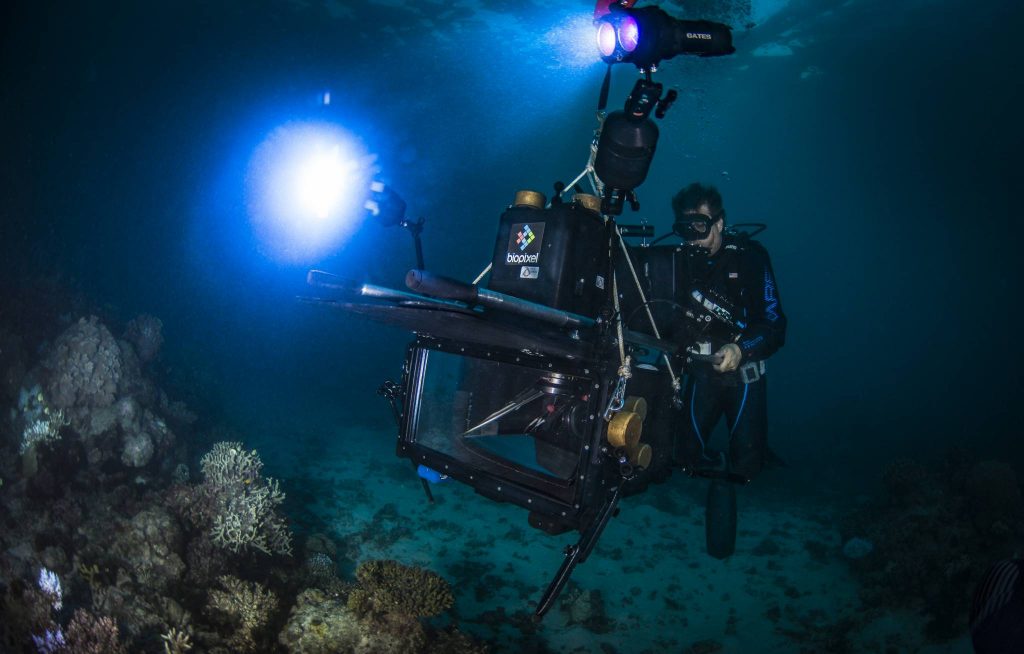 ---
Eleven Queensland-based screen businesses have been awarded a share of just under $1 million in Screen Queensland support, to allow them to pivot and diversify through the challenges and opportunities presented by the global pandemic.
SQ Enterprise, a Queensland Government initiative through Screen Queensland, was announced in April as a key component of the $3.3 million COVID-19 Support Package, specifically aimed at boosting screen business resilience.
Premier Annastacia Palaszczuk said that the objective of the fund is to keep local film and TV production continuing to provide career opportunities and economic growth for the state.
"My Government is committed to the sustainability of the screen industry, as part of our strategy to unite and recover by backing Queensland businesses and jobs," said the Premier.
"Fortifying our state's reputation as a world-class screen industry hub is vital, as it directly injects millions of dollars and thousands of jobs into the local economy, with ongoing benefits for other industries such as logistics, transport and hospitality, worth billions."
Screen Queensland CEO Kylie Munnich said the diverse range of recipients is testament to the strength and skill of Queensland production and post-production talent and entrepreneurship.
"Recipients have come from the breadth of our sector, representing new and established businesses in production, cinematography, audio, visual effects, screenwriting and location scouting," said Ms Munnich.
"These eleven companies were selected on the basis of their ability to significantly pivot and innovate, and we are excited to see the impactful and creative outcomes that will emerge from this support."
One of the selected businesses, Cairns-based underwater and nature filming specialists Biopixel, will build its competitiveness through the growth of their team and cutting-edge camera equipment.
"The SQ Enterprise initiative could not have come at a better time for our business," said Biopixel's Director of Photography, Richard Fitzpatrick
"With Screen Queensland's support we are able to purchase the ultimate long lens that will see Biopixel become a fierce competitor in the natural history industry, among other things that ultimately will allow us to take on contract filming work that we would have previously missed out on."
Mark Millar, Head of Business Development at Alt.vfx, said receiving the support will enable them to gain Trusted Partner Network accreditation, to attract more productions to their post-production visual effects facility, situated in Brisbane's Fortitude Valley.
"Alt.vfx is delighted to receive this grant, which will assist our ongoing efforts to grow and maintain a creative workforce here in Queensland and help bring premium projects to the state.
"Screen Queensland has really mobilised resources to help support the screen industries during these trying times, with the SQ Enterprise initiative just one part of a wider framework of efforts," said Mr Millar.
Inkey Media, led by Queensland producer, writer and director Dena Curtis, will use the Screen Queensland investment to develop a slate of Aboriginal and female-led content for Australian overseas markets.
'Being a recipient of Screen Queensland Enterprise allows Inkey Media to drive forward our slate of compelling projects that feature Aboriginal and/or strong female lead characters for a local and international audience.
"Receiving this support from SQ as a response to COVID-19 offers Inkey Media stability as we seek creative solutions for collaboration and allows us to continue to develop unique and entertaining programs during this period of uncertainty and change."
For more information about Screen Queensland and to apply for opportunities in Film, TV online and games production, visit screenqueensland.com.au
---
SQ ENTERPRISE RECIPIENTS
Alt.vfx
Alt.vfx will secure Trusted Partner Network (TPN) accreditation to grow their ability to attract high profile PDV work
Biopixel
Biopixel, specialists in underwater and nature filming, will build its competitiveness through the growth of their team and cutting-edge camera equipment.
Folklore Sound
Folklore Sound will upgrade their Dolby sound suite, employ a Business Development Manager to attract international blue-chip projects to the company.
Inkey Media
Dena Curtis' Inkey Media will develop a slate of Aboriginal and female-led series for the international market.
John Cox's Creature Workshop
John Cox's Creature Workshop will acquire new body scan technology that will transform the business and increase its competitiveness in pitching for work.
Kiosk Films
Traditionally working in the television commercial space, Kiosk Films will transition into content creation with a portfolio of digital-first content in collaboration with Queensland arts organisations.
Moving Floor
Leigh McGrath and Stephen M. Irwin (Harrow, Tidelands) will develop a slate of internationally focused series and features on a fast-track to production.
Myriad Studios
Myriad Studios, led by internationally renowned location manager Duncan Jones, will expand their team to meet demand for their unique location attraction services and will launch their Virtual Location Scout App to the international market.
Orange Entertainmennt Co.
Orange Entertainment Co. the sister company of The Post Lounge, will grow their team including hiring a Queensland-based Director of Content, assistant and engaging the expertise of a specialised advisory board.
Unless Pictures
Meg O'Connell's newly formed company Unless Pictures will grow its team, hiring experts in creative and business to drive the production of their slated projects and grow the business.
Tahlee Productions
A newly formed partnership between Taxi Productions and Oombarra Productions led by Bain Stewart and Leah Purcell, will develop and produce content locally and to nurture early-mid career Aboriginal and Torres Strait Islander Queensland storytellers.
-ENDS-