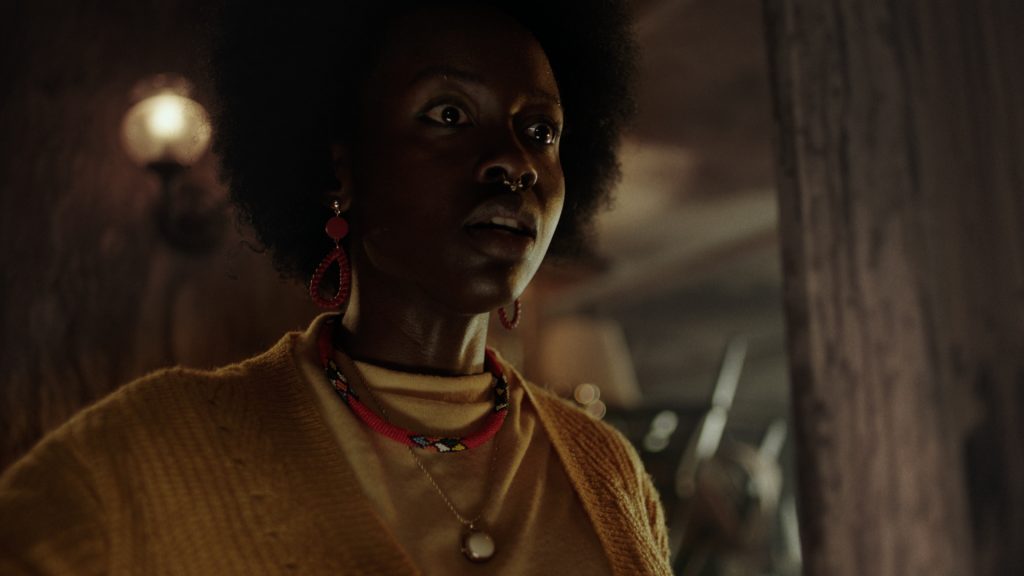 The six-episode horror anthology series Deadhouse Dark, including the Queensland-made episode My Empire of Dirt, is available now on genre streaming service Shudder. 
The series by Producers Enzo Tedeschi and Rachel Wiggins received support from Screen Queensland for the 13-minute episode to be made on the Gold Coast, led by Associate Producer Daniel Schultz and Writer/Director Joshua Long. 
My Empire of Dirt follows the story of a dying hoarder who is being cared for by an end-of-life doula — a death midwife. As they clean the house, they uncover her haunting past.
Deadhouse Dark premiered at the prestigious Canneseries 2020, followed by a screening at Hollyshorts Film Festival 2020, Marseille Web Fest 2020, Vision Splendid Outback Film Festival 2020 and Gold Coast Film Festival 2021.
After these high-profile screenings, Writer and Director Joshua Long says streaming on the international horror/thriller platform is a significant achievement for the project.
"Having the series end up on Shudder, to be seen by its target audience around the world, is absolutely massive.
"As the only story shot in Queensland, the production is chock full of Queensland talent.
"Production Designer Scott Bird and team created a truly claustrophobic and icky apartment.
"The creature design and practical FX work by Steve Boyle and Toby Barron is a true throwback to the horror of the 1980s.
"Anni Finsterer and Akosia Sabet co-star and give performances in such constant conflict that the episode really is a doozy," Mr Long said.
Mr Long said he was delighted to have teamed up again with Queensland producer Daniel Schultz, who produced their Screen Queensland-supported short film Post Mortem Mary in 2017.
"Producer Enzo Tedeschi saw that Post Mortem Mary had won best short film at Sitges Film Festival, so that opened up the door for me to make my own episode of Deadhouse Dark.
"Without the extra funding from Screen Queensland, My Empire of Dirt would not have been shot in Queensland, so we were very lucky to have support from our state screen agency."
Mr Long said the film is a "wonderful stepping stone" toward gaining more experience with screenwriting and directing series and feature films, particularly within the horror genre.
"I love making horror movies because they are about life and death, and also because making great horror is extremely challenging; I love that challenge, so I want to make another horror film as soon as possible."